"Trust your instincts. That's the way to go!" - Anubhav Jain, Co-founder, StudyBud
By - CrazyEngineers • 8 years ago • 30.8k views
StudyBud, an online study and assessment platform, was founded by Anubhav Jain and Dhruv Bhushan. The duo also co-founded Excelsior Education in 2011 prior to StudyBud.
Anubhav Jain completed his B.Tech in Information Technology from Guru Gobind Singh Indraprastha University in 2006.
In an exclusive interview with CrazyEngineers, Anubhav talks about StudyBud, his co-founder and team at StudyBud and his craze and passion that helped him in his entrepreneurial journey. Anubhav also discusses about startups in education domain and what according to him are the personal traits necessary to get success.
Read on!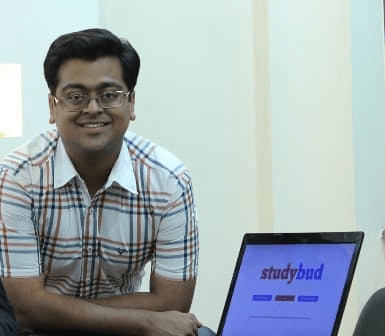 CE:  Hi Anubhav. Could you tell our readers more about StudyBud?
Anubhav: StudyBud is an online study and assessment platform for developing key skills required for career success. Simply put, StudyBud = Coursera (Learning) + Assessment (Tests/Practice) + Analytics (Dashboards) for Online/Classroom Education.
StudyBud has the following features for its users:
For a Student/Working Professional-
1. Provides learning modules in multiple languages
2. Has Instructor Driven Learning with concepts and examples moulded in one
3. Provides a strong testing platform with customizable quizzes and sample papers with 50+ metrics and 20+ levers
For an Educational Institution-
1. It provides Company/Subject/Skill/Examination specific assessment which the institution can define to suit its day-to-day needs
2. Provides a strong Admin dashboard with various metrics like Accuracy, Speed, Course Completion, Preparedness Level, Improvement Level etc. measured over different intervals of time
3. Provides a testing platform for assessing the trainer/teacher effectiveness on a day-to-day basis
CE: Could you introduce your team to us?
Anubhav: StudyBud is a 7-member team at present. Both Dhruv and myself met each other during our Management education days at Indian Institute of Management, Indore and have been together since 2006. We have co-founded two more ventures before venturing into StudyBud.
Along with us, we have one Content Expert - Manu, Two Developers and Two Business Development Executives. We are all 30 years or below in age and make up a very young team for StudyBud!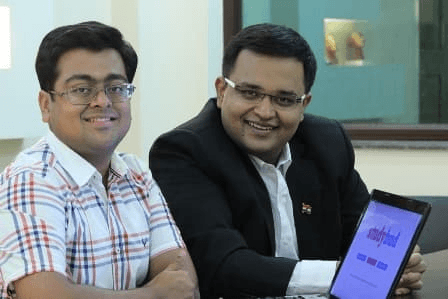 CE: What has been your most rewarding accomplishment so far?
Anubhav: The most rewarding accomplishment for me was through my first venture, OurOwnBook.com. It was an innovative idea in the literary domain that made us proud by making it to the Limca Book of Records!
CE:  What are you crazy about? How has that helped StudyBud?
Anubhav: Well, being crazy is one big characteristic you would find in every Start-up Founder. For me, it is about getting up early in morning and answering all queries raised by my clients and students, ensuring 24-hour response and customer satisfaction. This has been of immense help for StudyBud, especially during the early days, when we wanted to get feedback from people about the product to make it better.
No matter how big one may grow as a company, customer satisfaction and response is the most crucial areas to be looked into, and that's what I personally take care of.
CE:  If you could do it all again, what would you do differently? Why?
Anubhav: We faced a lot of issues hiring people and getting together a team for StudyBud. If I could do it all again, I would probably learn from these mistakes and ensure that the long 9-month period which we took to have the team in place is reduced so that we are able to focus on building the product and quickly taking it to the market.
CE:  What professional organizations are you associated with and in what ways?
Anubhav: StudyBud's team has vast experience of conducting skill development programs for 100+ educational institutions reaching out to more than 100,000 students from 2011 till date. I have myself conducted programs at IIM Lucknow and IIM Indore among other premier institutions. Leveraging these networks is an important part of our operations. Today, we are connected with more than 300 institutions, interacting with the Management and the Faculty on a regular basis to improve the product for delivering the best experience to students and institutions.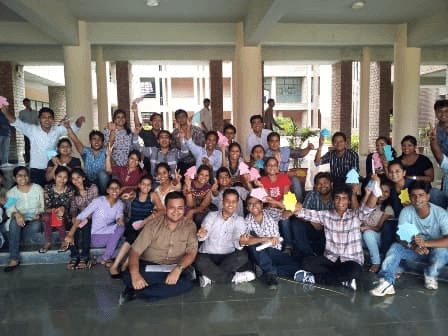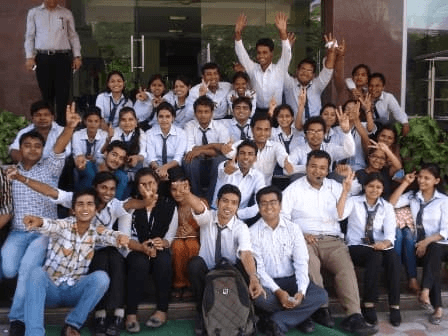 CE:  How would you describe the atmosphere/work culture at StudyBud?
Anubhav: StudyBud's work culture is completely flexible. Since the team is based at multiple locations, some of us work out of our homes. At the office, we work more like a group of friends, enjoying every moment of our start-up journey. We use technology to interact with each other. Skype/Hangouts are a daily affair for us to interact with each other.
CE: What are the main or most important personal characteristics for success in the education domain?
Anubhav: The most important personal characteristic, according to me, that goes a long way in defining success, in any domain, including the vastly dynamic education industry, is the flexibility to change.
Some one who can accept change and adapt their strategy and thought process to re-align according to that will always be better placed.
CE: Thank you for the time you have spent with us. Any message for our readers?
Anubhav: I will share an important learning from my life - 'Embrace Confusion'. Whenever I have been confused over something in life, I have been able to challenge myself and clear my doubts and fears. Confusion during my early graduation days led me to figure out the area where I would like to work, which turned out to be Education. Confusion during the days at IIM Indore led me to the various Competitions that I won with Dhruv, and hence, came OurOwnBook. Confusion about growth and scalability during Excelsior led to StudyBud. As I said, it is not bad to be confused about something, but try and come over it. Think and take the right decision.
Trust your instincts. That's the way to go!
Note: Only logged-in members of CrazyEngineers can add replies.
Recent updates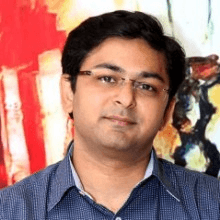 We understood the client's need of going mobile friendly and making solutions that will help save time and money. That is how our direction of being known as one of India's best enterprise mobility solution provider became an aim.

Abhijit Junagade

Winjit Technologies​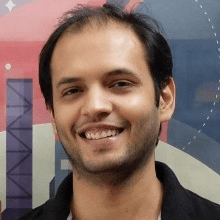 In 10 years, when I go to a hackathon and ask, "Who here has used Postman?" - I want every hand in the room to go up.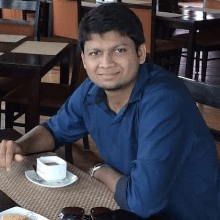 An entrepreneur's life is full of decision points. He shouldn't be afraid of taking wrong decisions.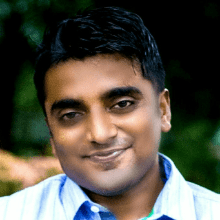 Competencies can be build and nurtured. But right ambition, right motivation and cultural fit is very imp. I will suggest all entrepreneurs in early years to codify it.

Abhishek Ballabh

ExtraaEdge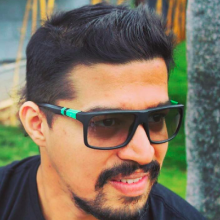 People management, analytical and not emotional driven business decisions is the key.

Abhishek Daga

Thrillophilia