Inspirock Co-Founder Anoop Goyal On How They Bring Innovation To Online Vacation Planning
By - CrazyEngineers • 6 years ago • 49.5k views
Anoop Goyal grew up in a middle-class family in the peaceful town of Bhilai, the township based on the SAIL Steel Plant, where his father worked his entire career, while his mother was a school teacher. Both his parents instilled the values of hard work and good education, right from his childhood. Anoop's two elder sisters were his role models for excelling academically.
After graduating from IIT Kharagpur in 1991 with a degree in Computer Science, Anoop went on to pursue his M.S. from Stanford University. In 1993, after earning his masters degree, he joined the technical team at Oracle Corporation. This began the two decade long career for Anoop, where he worked at major corporations such as Accenture, eBay Inc, Tavant, TiVo, Sezmi and oDesk. 
In the summer of 2012, while he was working at oDesk, Anoop and his friend Prakash were on a backpacking trip, when they started talking about how hard it is for people to have great vacations, the kind they had experienced. As travellers, they were frustrated at the lack of deep technical innovation in the travel industry, and felt they should do something about it.
When we looked closer, we realized that most of the innovation in the travel industry was focused on helping users buy something, leaving a big unmet need in the trip planning part. It was an irresistible opportunity.
Having lived in the Silicon Valley for 25 years, 'doing a startup' was a common bucket list item for folks around him. Anoop too had the dream in the back of his mind for over a decade. 
He had finally found all the right ingredients to start his own company - a tough problem that was marginally solvable, the kind of work he enjoyed doing, a reliable partner and a big opportunity.
In August 2012, Anoop Goyal and Prakash Sikchi set up Inspirock.com - a travel planning platform that uses sophisticated technology to help users plan their vacations online. Four and a half years later, Inspirock gets 150,000 users per month and about 50,000 trips are planned through their portal every month.
In this exclusive interview with CrazyEngineers, we got Anoop to talk about how it all began, how it all works, the competition and a lot more. Read on!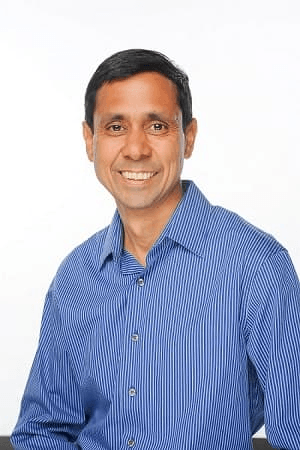 Anoop Goyal, Co-Founder - Inspirock
CE: Why did you choose to solve the problem in the travel planning industry?
Anoop Goyal: This problem had all the elements we needed:
A real problem validated by users, including ourselves.
It could be solved using the latest technologies and leveraging our background in product and engineering.
A large market.
So we really picked the problem that excited us - and that happened to be in the travel planning domain.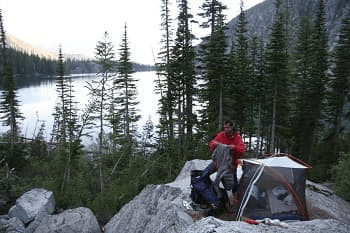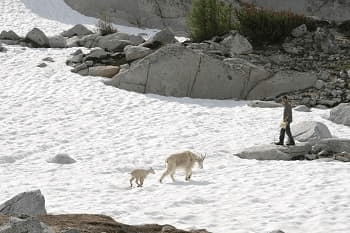 CE: What is Inspirock all about ? Tell us the story of your startup.
Anoop Goyal: At Inspirock, anyone can build a plan for their vacation. To plan a vacation with Inspirock, users specify one or more countries/regions/cities, travel dates, travel preferences, etc., and get a personalized plan. The plan includes which destinations to visit, travel options, daily itinerary, maps, recommendations, and more.
Inspirock's technology takes care of all the details such as how much travel time to budget for, what times are the attractions open, whether the activities are kid-friendly, etc. The user can do further research and customize their plan to get it "just right". A typical user saves several hours in just the first minute of using Inspirock, and Inspirock makes it fun.
Inspirock can plug-in to any travel website to power trip planning on that site. It powers dozens of sites for accommodation providers, tourism bureaus, online travel agents, travel bloggers and destination experts, etc.
CE: Tell us how Inspirock system works.
Anoop Goyal: Our technology is inspired by Big Data, Machine Learning, and Distributed Systems.
We get hundreds of data points, on each of the millions of attractions spread across 45,000 destinations in 160 countries, from across the web.
We then cleanse and collate this data and generate inferences such as whether or not an activity is kid-friendly, what is a good time of the year to visit it, whether a destination is a good place to spend the night or not, etc. This allows us to rank these places based on a particular user's query. We then use cognitive modeling to build a plan that reduces trillions of possibilities down to one within just a few seconds.
CE: How did you get funded?
Anoop Goyal: Prakash and I funded the company from our savings for the first 2.5 years. Then we raised a Seed Round led by MakeMyTrip with some angel investors from Silicon Valley participating.
MakeMyTrip shares our belief that trip planning is an important problem facing the industry. They had a choice of companies they could invest in, and they chose Inspirock based on the strength of our team and the strength of the product.
CE: How many iterations took it from the initial idea to the current product? How did you get your first customers?
Anoop Goyal: Countless. We had three major iterations on the UX where we went back to the drawing board and started from scratch. It was this third attempt that showed the strong engagement metrics we were looking for.
CE: Who are your biggest competitors and how do you differentiate yourself from them?
Anoop Goyal: Biggest competition is status quo where users need to be hunter-gatherers of information from multiple lists on various sites, manually putting it together in a document or a spreadsheet. We are the hub that brings all this together to make vacation planning fast, fun, and easy. We are the only trip planner that can automatically plan a vacation spanning regions or countries.
CE: How big is your team at moment and from where do you guys operate?
Anoop Goyal: We are a team of 30 people distributed across India (Chennai), Europe, and the US.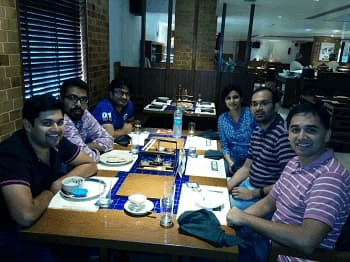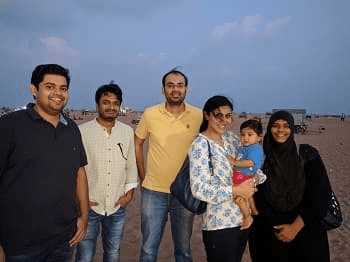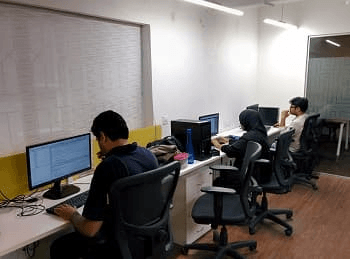 CE: How do you go about recruiting at Inspirock? What characteristics do you look for in an exceptional candidate?
Anoop Goyal: We are always on the lookout for sharp engineers with good attitude. We put a lot of emphasis on ethics, hard-work, and attitude.
CE: What are the stats. in terms of number of users visiting site, booking trip through Inspirock etc?
Anoop Goyal: We get about 150,000 users a month. About 50,000 trips are planned each month.
CE: If you were to do Inspirock again, what would you do differently?
Anoop Goyal: Set better expectations for myself and for my very supportive family around what it takes to do a startup. It requires patience, persistence, and a lot of hard work,much more than one can imagine.
CE: Thank you for your time. Any message for readers?
Anoop Goyal:
To the extent that you have a choice, make it based on what you find worthwhile and exciting. Both these together will allow you to persist and do well. If you see an idea that you find appealing, figure out a way to work on it whether it be through starting a company or joining one.
Note: Only logged-in members of CrazyEngineers can add replies.
Recent updates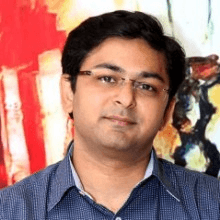 We understood the client's need of going mobile friendly and making solutions that will help save time and money. That is how our direction of being known as one of India's best enterprise mobility solution provider became an aim.

Abhijit Junagade

Winjit Technologies​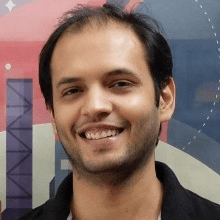 In 10 years, when I go to a hackathon and ask, "Who here has used Postman?" - I want every hand in the room to go up.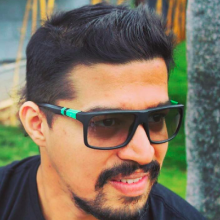 People management, analytical and not emotional driven business decisions is the key.

Abhishek Daga

Thrillophilia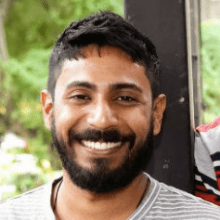 The best way to achieve long-term success is to stay anxious, be super involved in everything that the team does in the nascent stages and keep your eyes on the trophy, even on weekends.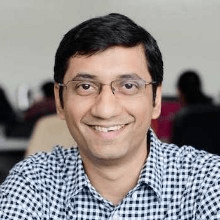 I am happy that we were able to create an online tool that helps people customise their furniture on a real-time basis.

Ajit Shegaonkar

Stitchwood