NamkeenWale CEO Ankur Phadnis Left TCS To Bring Ratlam's Local Delicacies Online
By - CrazyEngineers • 7 years ago • 33.3k views
Having lived all across Madhya Pradesh with both his parents at Government job, Ankur Phadnis grew up to be a fan of all Namkeen snacks. A majority of his childhood was spent in the City of Namkeen - Ratlam. Travelling to various cities gave him a chance to interact with variety of people and indulge in different local cuisines. After graduating as an engineer, Ankur joined TCS, Mumbai in 2009. Recalling his days at the company, Ankur shares, "Life was not very exciting in a 10*10 room in Mumbai during my days at TCS. I used to miss the local delicacies that I use to enjoy in Ratlam and Indore. As they say, I too had a dream, thus left my job and began to carve my own journey."
Ankur and his colleague at TCS started their first venture named 'Dial Yummy', an online website for restaurant discount coupons. Because of the lack of investors, this startup could not take off. Ankur went back home to Indore. To sustain himself, he started a small IT company and Namkeenwale.in is a product of the same. 
In an exclusive interview with us, Ankur shares his journey into the startup world and answers all our questions candidly. Read on!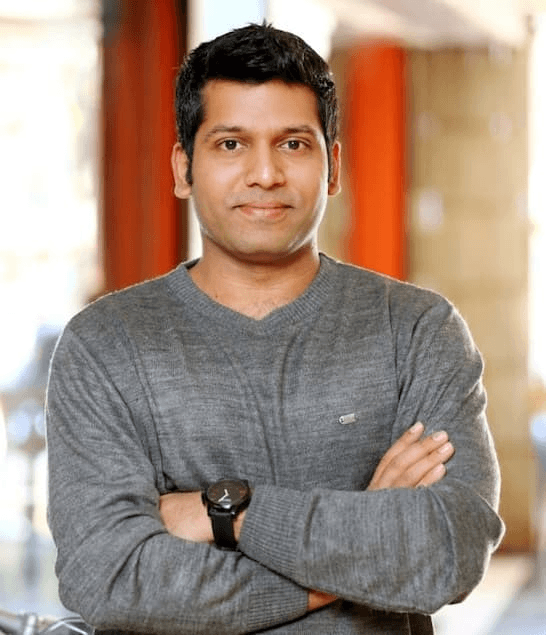 Ankur Phadnis, Founder & CEO - Namkeenwale.in
CE: Tell us more about your previous startup - DialYummy. 
Ankur Phadnis: DialYummy.com - an e-commerce start-up, offered access to instant restaurant deals. The Company's offering made a food lover to take an informed decision and reserve the table before they go to a restaurant based on their requisites with the best offer possible. Under instant restaurant offer the customer receives the deal code on the go, at zero cost via online and telephony service. 
CE: What was the reaction from family and friends when you left your job and decided to start on your own?
Ankur Phadnis: I am first generation entrepreneur and no one in my family ever did business. My parents vehemently opposed the very idea of entrepreneurship. It took some time to convince them and finally everything kicked off.
CE: What is the most difficult situation you have had to face while running this startup and how did you tackle it?
Ankur Phadnis: It was not that easy to get everything into shape; it is like walking through a jungle not knowing what is in store for you. But at the same time it has been very exciting and helped me juggle through the fear of unknown.
CE: What is the best part about your job? And what is the worst?
Ankur Phadnis: The best part is that every day it's a new beginning, new challenges and you have complete freedom to experiment things and arrive at innovative solutions.
The difficult part is making people believe in your dream and get them to the same wavelength 
CE: What according to you are the 3 biggest challenges related to a food-tech industry?
Ankur Phadnis:
- Logistics Management
- Perishability
- On time delivery
CE: How was the response to Namkeenwale in its initial days?
Ankur Phadnis: The response was good right from the very start. We have a set of happy and repeat customers and are adding on to the new ones slowly and gradually.

Namkeenwale Products
CE: What was the major turning point in the journey of Namkeenwale?
Ankur Phadnis: The turning point was the decision to convert Namkeenwale to a market place and tying up with sellers across India
CE: What are your company's goals over the next 3-5 years?
Ankur Phadnis: We would like to be the first choice of the customer in eCommerce space serving specialty food by delivering them value and making them part of this exciting journey.
CE: How big is the Namkeenwale team at moment? How do you manage your teams? 
Ankur Phadnis: The core team comprises of Developers, Designers, Business Development team and marketing team. And we at Namkeenwale consider all our stakeholders, be it the sellers, customers or the service partners an integral part of our team.
CE: How do you go about managing personal and professional commitments? 
Ankur Phadnis: Yes, there are times when it becomes difficult to handle both, but with prioritization and the support of my fantastic team most of the times I am able to strike a balance between both.
CE: What advice would you give about running a company to entrepreneurs who are just about to start? Any message for your readers at CrazyEngineers?
Ankur Phadnis: Go for it. try and fail soon as you will get another chance. Do what you love and love what you do.
Note: Only logged-in members of CrazyEngineers can add replies.
Recent updates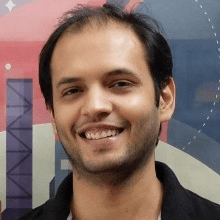 In 10 years, when I go to a hackathon and ask, "Who here has used Postman?" - I want every hand in the room to go up.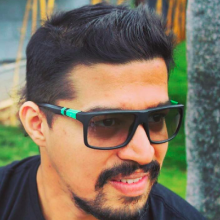 People management, analytical and not emotional driven business decisions is the key.

Abhishek Daga

Thrillophilia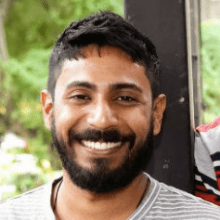 The best way to achieve long-term success is to stay anxious, be super involved in everything that the team does in the nascent stages and keep your eyes on the trophy, even on weekends.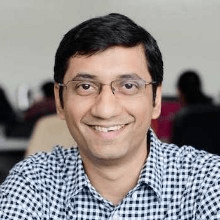 I am happy that we were able to create an online tool that helps people customise their furniture on a real-time basis.

Ajit Shegaonkar

Stitchwood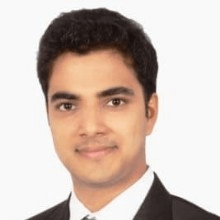 "What makes us unique is the approach and the value we bring on the table - we believe that the people who built the product, are best suited to fix it also."