"Keep talking to people, networking would help a lot when you startup." - Ankit Sachan, FashUpp
By - CrazyEngineers • 9 years ago • 39.6k views
FashUpp, a social fashion platform startup, was founded by a trio team of Ankit Sachan, Ashish Kumar and Koustubh Sinhal - 2010 graduates from IIT Kanpur.
The website lets you discover and create "shop-able collages" of emerging fashion trends thereby increasing user engagement - which results in increased online sales. FashUpp helps their e-commerce partners turbocharge their conversion rates using their native content marketing tool.
In a candid interview with CrazyEngineers, Ankit talks about FashUpp, the source of inspiration behind their startup, the team at FashUpp and the journey of FashUpp since launch. We also asked Ankit about the biggest failures the team at FashUpp had to face and how they dealt with it. His advice for wannabe entrepreneurs and his success story is worth reading. Read on!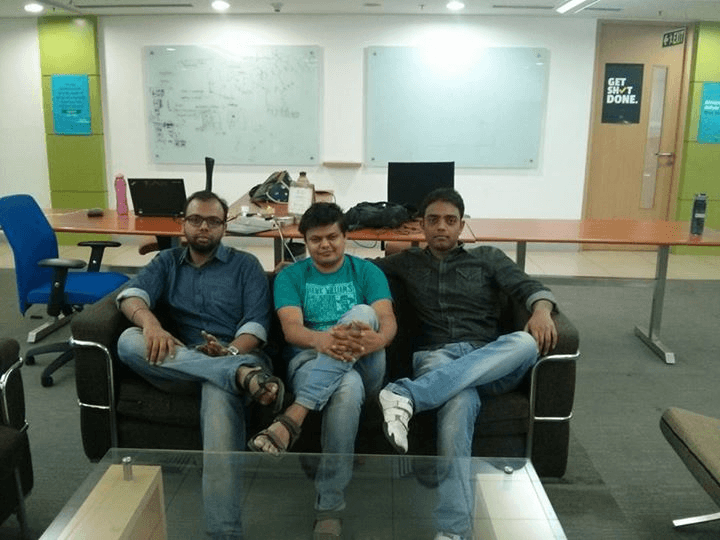 CE: Could you please tell the readers more about FashUpp?

Ankit: Fashupp.com is a fun fashion discovery and styling platform for the new generation. We redefine how people discover and consume fashion. Think about it, clothes are not worn in isolation. Style is about putting clothes and accessories together fashionably. At Fashupp, users can mix and match clothes and accessories to form a collage (we call it a Mashup), accentuated with a fashion theme or a story. You can share it with our vibrant community of creative and stylish people, embed it on your blog, share via facebook, twitter etc. We run interesting contests around latest fashion trends and ideas. As compared to a glossy fashion magazine image, our approach to fashion is practical. At its core a Mashup is a "shoppable" user created magazine page.
CE:  What was the source of inspiration that led to the launch of FashUpp? How did you meet your co-founders Ashish Kumar and Koustubh Sinhal?

Ankit: The three of us are long-time friends and wing-mates since our engineering days at IIT Kanpur. After graduating we were working with various companies. Idea for Fashupp came one evening while we were hanging out with some of our common friends who were NIFT graduates. We all felt that there are no good styling platforms in India and we could use technology to build such a platform.
CE:  FashUpp is one of the seven startups picked for TLabs' Spring 2014 batch. What should be done by any startup in its initial phase to gain such recognition?

Ankit: Execution is very crucial.
It matters what you are trying to do. It matters more how you do it. It's very important to have a strong and balanced team.
CE:  What did you learn from your biggest failure? What will be your advice to wannabe entrepreneurs who are scared of failures?

Ankit: When we started out we were only focusing on Fashion community, Fashion students and Fashion bloggers. After a while we realized that 30% of our users had nothing to do with fashion. Creative people are every where, students in various courses other than fashion, people who were working as software developers, marketing, accounting, ad-agencies etc. It was amazing to see how their mashups got better with time. Some of them believed that creativity was something alien to them and but when they saw the mashups they had made they were surprised at themselves.
So, sometimes things don't work the way you would have thought. Always keep an eye on analytics (and) keep talking to your users.
CE:  How is FashUpp different from other e-commerce websites? What is your competitive advantage and why do you think it cannot be copied?

Ankit: Fashupp is not an e-commerce website in true sense. We are a fashion discovery portal. We don't sell anything . Our clipper tool allows anyone to add any cool lifestyle product to Fashupp. This helps us in truly making a discovery platform for fashion. We are also planning to launch India's first user generated free digital fashion magazine featuring our users, their mashups, small independent designers and latest news from fashion world. So our cutting edge technology, a stylish community of users, and our innovative approach to things can't be just copied.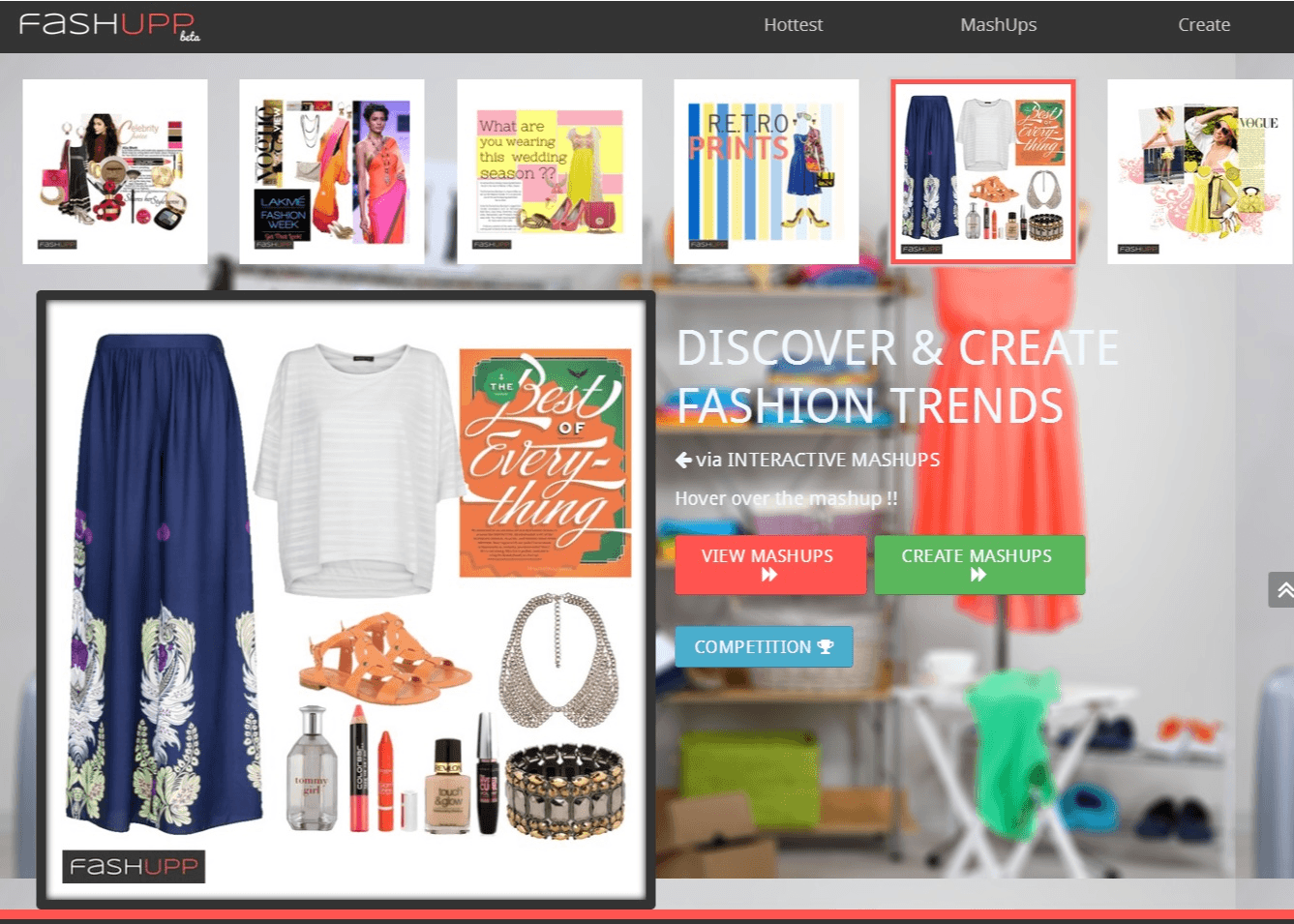 CE: What is your definition of success? How will you know that you have finally "succeeded" in your business?

Ankit: Many of our friends from NIFT want to be fashion designers. But to be an independent designer is hard. Even if you design very beautiful and fashionable clothes, you can't compete with the marketing power of big brands like Zara. There are so many small independent designers in India which produce value for money and very fashionable products. But very few people know about them. So, we want to be that platform where small designers can add their item and it would reach the people. So, it's a win-win for small designers and our users. If we can help such independent designers reach users, we would think we have made a difference and Fashupp has succeeded.
CE: What is the ONE tip you would like to give aspiring entrepreneurs who are looking to pursue their dreams?

Ankit: If you don't have an idea in mind:
Read a lot business blogs, Indian startup covering sites, try to understand how businesses work. A lot of cutting edge content is available free online, read at Techcrunch, Mashable, GigaOm, FastCompany etc. Keep talking to people, networking would help a lot when you startup.
If you have an idea in mind:
Talk to as many people you can, startup founders, accelerators, incubators, and college seniors, anyone you can find. Assess if your idea is scalable as a business. Analyze if you are in a right position to do it. Plan at least 1 year in advance. In short, follow your dreams, but be really smart about it.
8. Thank you for your time. Any message for the readers?

Ankit: I think, we are done, but feel free to reach out to us via our site, Facebook page or Twitter. 
Note: Only logged-in members of CrazyEngineers can add replies.
Recent updates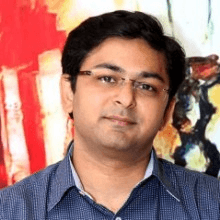 We understood the client's need of going mobile friendly and making solutions that will help save time and money. That is how our direction of being known as one of India's best enterprise mobility solution provider became an aim.

Abhijit Junagade

Winjit Technologies​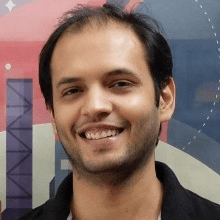 In 10 years, when I go to a hackathon and ask, "Who here has used Postman?" - I want every hand in the room to go up.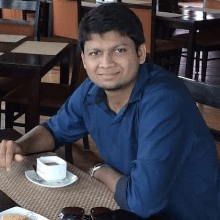 An entrepreneur's life is full of decision points. He shouldn't be afraid of taking wrong decisions.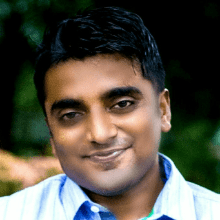 Competencies can be build and nurtured. But right ambition, right motivation and cultural fit is very imp. I will suggest all entrepreneurs in early years to codify it.

Abhishek Ballabh

ExtraaEdge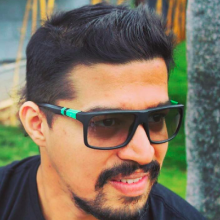 People management, analytical and not emotional driven business decisions is the key.

Abhishek Daga

Thrillophilia