"Every entrepreneur's beginning is different!"- Ankit Khatri,CodeMyMobile
By - CrazyEngineers • 9 years ago • 24.1k views
CodeMyMobile was founded in 2013 with a vision to harness the power of brilliant minds to solve complex technology problems and deliver outstanding customer satisfaction. It is a privately held IT and Services startup founded by Ankit Khatri. CodeMyMobile is also the youngest and the only Indian startup to make to the Top 20 list by CIO Review.
Primarily a mobile app development company, the CodeMyMobile team works exclusively on projects that they find inspiring and convert their ideas into entertainment or productivity apps. They also provide comprehensive business solutions. CodeMyMobile specializes in Android, iOS, Windows and HTML5 Application Development.
In an exclusive interview with CrazyEngineers, Ankit Khatri talks about CodeMyMobile, the source of inspiration behind his startup and his job at Indian Space Research Organization (ISRO). Ankit also discusses about engineering and innovation, the future of CodeMyMobile and a lot more. Read on!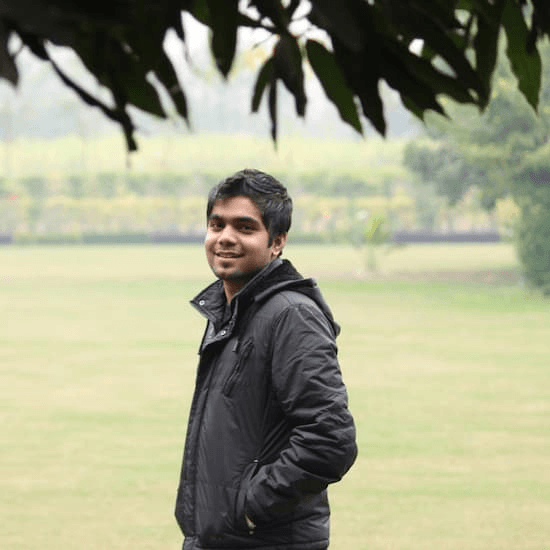 CE:  Could you please tell our readers more about CodeMyMobile?
Ankit: CodeMyMobile, after almost a year, is positioned to be the most sophisticated enterprise mobility enablement partner for businesses that seek to maximize task-specific productivity, while optimizing security using a risk-based approach that is in compliance with NIST 800-124 standards. CodeMyMobile envisages development of innovative mobility solutions.
CE:  What was going through your mind when you decided launch CodeMyMobile? What was the source of inspiration?
Ankit: We started with a goal to offer people better technology than they have now. But soon we realized what people have now is so bad that it doesn't take brilliance to do better. The key thing is to learn by doing. Our approach is one of testing hypotheses that helps navigate us differently.
CE:  CodeMyMobile is the youngest and the only Indian startup to make to the Top 20 list by CIO Review. How has the recognition helped CodeMyMobile?
Ankit: If you've ever been involved in a startup, you will know it can be hard to attract media attention; if there's not a high profile name involved, or you don't have an instantly-recognizable-billion-dollar-idea, it's easy to end up feeling invisible.
A favorable mention like this one added some glitters to our credibility. Being the youngest Indian Startup on this list exposed us to many mobility seekers. It helped us have deep understanding of our market, understand the problems and craft our product/service according to it.
CE:  The world needs more innovators. What do you think can help engineers turn into innovators?
Ankit: A more pragmatic approach is required to truly foster creativity in your workforce and prevent million dollar ideas from withering inside cubicles. The first step to sparking creativity is for a startup to be vocal about its support of new ideas. A club or program helps generate an open dialogue for new opportunities, and encourages the notion that it's ok to try solving new problems, and think beyond your day-to-day work.
CE:  Tell us about your days as a space scientist at Indian Space Research Organization (ISRO). Why did you think of leaving that job?
Ankit: Two years ago, I was working on my vision with hopes and fears, while sitting in my office at ISRO. I had been crippled and paralyzed by fear for six months while contemplating the decision to found CodeMyMobile. During the days I worked as a Space Scientist at ISRO. I can honestly say that I loved my job. And the rest few hours used to go into imagining a day with my team- hard work and healthy debate: product planning, roadmaps, deadlines, and bonding. Hovering around a large table covered with laptops, today at CodeMyMobile, we are working to make a difference.
When you start a business, it changes your life. Every entrepreneur's beginning is different, but mine is my own and I look back on it fondly.
I loved the way mobile apps changed our lives. I was convinced that a user centric mobile solution could revolutionize the way companies and people work. We created CodeMyMobile with a goal to devise user experience that would empower users with mobile. With our decade old expertise, we successfully founded CodeMyMobile that specializes in extending all types of IT applications to mobile devices across a variety of operating systems and form factors.
C:E  Within just one year of launch CodeMyMobile has an impressive client count. Your key clients are Mercedes Benz, Ford, Prada, Samsung, etc. Where do you see CodeMyMobile five years down the lane?
Ankit: For our hard work, we have bagged esteemed clientele in Mercedes Benz, Ford, Samsung and Prada. With hundreds of legacy applications already running, we look to gain traction in applications across all industry verticals that help manage customer, partner and employee interactions.
CE:  What are your views about blending entrepreneurship with engineering?
Ankit: The field of engineering is becoming more multidisciplinary. An engineering degree should also teach management skills such as accounting, leadership, international relations, quality management, communication skills, and research—all vital skills for being an entrepreneur and establishing and running your own business.
Two highly valued strengths of engineers can actually become weaknesses; intelligence and precision. Being entrepreneurial allows an engineer to be more strategic in a project or in an organization.
This means he or she can wear different hats and contribute in multiple ways. Being involved at multiple, cross-disciplinary levels can give an engineer a broader perspective on the end result of the project, sometimes resulting in engineering insights and decisions that improve the final product.
CE:  Tell us about your workspace. Where does the CodeMyMobile team work and what do you do to keep them motivated?
Ankit: In the beginning, all that matters (or should matter) is building something great and lasting. As your company grows, there will be a need for communication architecture and culture designing. Our headcount is in 20s and I make sure I sit and talk through every decision with my team members. We focus on making our problems simpler, and the communication more direct - and there's less ambiguity about what's important and how to act.
CE: What all things constitute the bigger picture for the CodeMyMobile team?
Ankit: CodeMyMobile's products include customizable Apple & Samsung MDM server user-interfaces, analytics modules, car research databases, OpenXC app libraries, and real-time quiz apps for educators, Yahoo finance integration scripts, image editing libraries for Android & iOS, affiliate aggregator programs and many more. These help reduce integration and development timeframes for enterprise mobility apps. CodeMyMobile also offers specialized R&D services for CIOs that are on the forefront of innovation.
Besides, CodeMyMobile provides mobile application development services across a variety of operating systems and mobile devices. These include iPhones, iPads, Android phones and tablets, Blackberry and windows Mobile phones etc.
CE: Thank you for your time. Any message for our readers?
Ankit:
"Everyone loves 'cool ideas' and new technology."
Note: Only logged-in members of CrazyEngineers can add replies.
Recent updates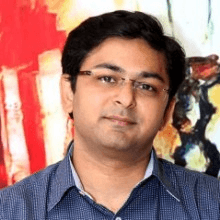 We understood the client's need of going mobile friendly and making solutions that will help save time and money. That is how our direction of being known as one of India's best enterprise mobility solution provider became an aim.

Abhijit Junagade

Winjit Technologies​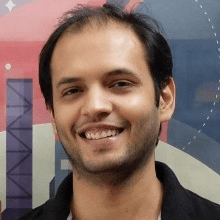 In 10 years, when I go to a hackathon and ask, "Who here has used Postman?" - I want every hand in the room to go up.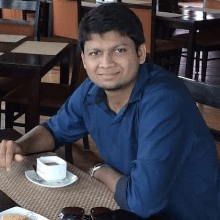 An entrepreneur's life is full of decision points. He shouldn't be afraid of taking wrong decisions.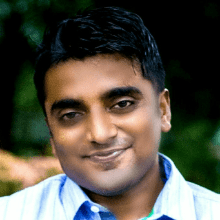 Competencies can be build and nurtured. But right ambition, right motivation and cultural fit is very imp. I will suggest all entrepreneurs in early years to codify it.

Abhishek Ballabh

ExtraaEdge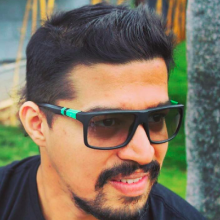 People management, analytical and not emotional driven business decisions is the key.

Abhishek Daga

Thrillophilia