Innovese : The "Lovers. Smart. Dreamers. Doers."
By - CrazyEngineers • 11 years ago • 45.2k views
"Innovese"is a student start-up from BITS-Pilani founded in 2009. It provides software-solution consultancy, web-app development, ERPs, customized software, e-marketing consultancy and graphic design among others. According to their pamphlet at BITS-Pilani's APOGEE 2011 they are: "Lovers. Smart. Dreamers. Doers." Their products include yo!CAPTCHA (An innovative way of Advertising) and Slambook (a facebook app). They also provide services in web development and graphic design. Some of their works: Portfolio. Ankit Gupta, one of the three members of this team, gets chatting with CE.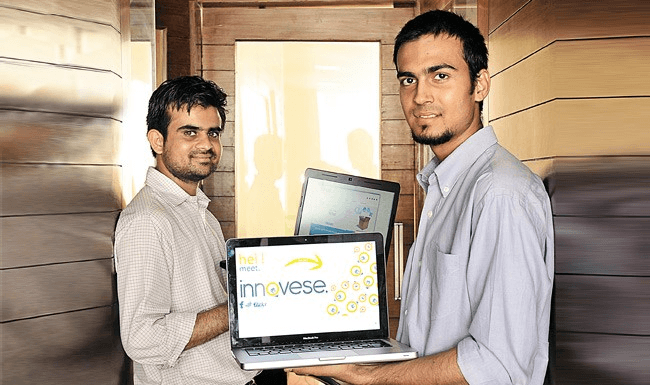 CE: We would like to know about you before we get started. So tell us about yourself.
Ankit Gupta: Hi, Am Ankit, Co-founder and CEO at innovese technologies private limited. Am currently a last semester B.E. Computer Science & M.Sc. Mathematics student at BITS Pilani. Am a Designer by experience, and have been involved in designing the front-end interfaces & user experience of applications and projects at innovese.
CE: Tell us about the team and how did you guys get together?
Ankit Gupta: Right now we're a team of three(including me). I Co-founded innovese back in our third year with my batchmate from college Neeraj Agarwal. Neeraj is also a final semester student with me completing his Engineering in Electronics and Masters in Mathematics. Soon we realized that we do need a marketing arm, and we were joined by Dhruv Sogani who's also a Mechanical Engineer from BITS. To sum it up we are the following and we are innovese: ?
Ankit: A creative & innovative 'artist' to the core, he's the 'pied-piper' of innovese. Leads innovese to its thoughts, ambitions and 'culture'.
Neeraj: 'Code Ninja', a terrific programmer and our super hero who fights bugs and brings our imaginations to life.
Dhruv: Master of 'people science'. Spreads our love, plays the 'hunk' who handles our 'blind dates' with clients and investors.
CE: Tell us about the venture and how did the idea to start your own venture crop up in your minds?
Ankit Gupta: When I met Neeraj first in my third year, he used to run a small outfit by the name of Cube Inc. from college and I had a tiny initiative ADShack Studios. Neeraj had hardcore programming experience, and I was consulting small organizations with creatives and graphic design. When we met and discussed, it immediately clicked, and frequency matched. We immediately decided to start working together and give it a more professional way to proceed. Hence, we formed innovese. And henceforth have enjoyed working together, braistorming and coming up with fantastic products.
Innovese has been one of the Top 30 NEN First Dot Startups (2011), Top 20 Startups ay IIT Delhi e-Summit 2011, we are now also one of the 11 iAccelerator startups at CIIE IIM-Ahmedabad. innovese has also done media appearances at CNBC Young Turks, Dare Magazine, YourStory etc.
CE: Did you receive any support from the faculty and was the environment in the college of any help?
Ankit Gupta:  Yes. The flexibility of academia at BITS helped us a lot. We could choose which subjects to study, could also eplore topics in finance and venture building. We were also mentored by faculty at college. Innovese was also incubated at Technology Business Incubator (TBI@BITS) for a period of one year. Where we really got infrastructural support and professional environment to shape the company better. Also Centre for Entrepreneurial Leadership & BITS Alumni Network were of a great help in our initial days of venture formation. Also attendance being NOT compulsary in our college helped a lot. ?
CE: Can you list out the products and the services that Innovese provides?
Ankit Gupta: We have been really active in the internet domain. We started our as a web-development & graphic design firm, because that's what we were good at and we thought this would help us self-fund our future endeavours. During the course of time we rolled out several products too Slambook, our facebook application now has over 3Lacs users, joomla-modules.com has now over 700 clients from 80 countries across the world.
Our main product if yo!CAPTCHA, which is a revolutionary form on online advertising, which uses the user-engaging potential of CAPTCHA to advertise. Instead of a regular warped text based CAPTCHAs we provide user with a crisp readable advertisement and then ask a question on the basis of that.
CE: Who was your first customer? Was it really that hard to get the first customer?
Ankit Gupta: Well it wasnt that muchof struggle finding our first customers, as I and Neeraj already had a bit of network through our previous initiatives. Also at BITS, when you have such a brilliant alumni network at your disposal, finding initial clients was not much of a hassle for us.
CE: What can you say about the "student" tag? Was it a hindrance or a boost?
Ankit Gupta: Well, it depends really, the "student" tag for us proved both as an hindrance and also as a boost. Sometimes it was difficult to convince clients on some major projects that we as a student firm are reliable and can really deliver great performance. Most of the times being a student helped. While starting up as a student you have lesser risks to put on stake. There are lot of avenues and opportunities available for student run companies and network like NEN & lot of other international organisations too have special programmes for students.
CE: How do you ensure that the customer is satisfied? What steps did you take to ensure 100% satisfaction?
Ankit Gupta: As students this was a difficult job. While starting up we think of creating relationships. These cordial relationships then converted into referrals for us. I think when you're in touch with your clients generally too, it helps you set this reliability. With our products we believe in giving people more everytime. Surprising them with new features, and empowering them with usability and accessbility to new avenues. This is what our product yo!CAPTCHA achieves.
CE: What kind of a marketing strategy did you adopt to get an edge over the other competitors?
Ankit Gupta:  We think that we have created something really fabulous and superior than any other competition. We believe in our products and believe that they are going to create a difference. To look back, when we were students in third year, our marketing was majorly online and through referrals. Our good work and feedback helped us take it way forward.
With yo!CAPTCHA, we have a detailed marketing strategy, both door-to-door and online. Details of it I guess is out of scope of this interview. ?
CE: What are the plans for future? Will you go on to make Innovese a more trusted brand or will you diversify and venture into different domains?
Ankit Gupta: We would be totally focusing on promoting our product yo!CAPTCHA in near future. We have received great responses. innovese would be majorly active in online advertising domain only in the near future. We would be coming up with innovative products in the same space. We might take up web-development and other services fora few selected high-end clients. But as of the plans now, we want innovese to come out as one of the most innovative and creative internet brands.
CE: Can you list three lessons from your life that might be of use for other start-ups?
Ankit Gupta: That would be a difficult question, because being a young entrepreneur you get to learn a lot of things at every step of your entrepreneurial journey. To list down three of them (none in order of priority):
Take entrepreneurship as doing something which you really love. Do more with it, be good at it and enjoy doing it. Do NOT formalize or institutionalize your self at a nascent stage, this hinders creativity. By this I mean diving too much into networks, associations, summits etc. There's a time when this should come. Don't glamorize being an entrepreneur.
Team. Trust and complementary skills in the team are most important. At the end of the day I think your idea will count less but your team would be the face of your venture. Choose your team wisely and then be prepared to go on the 'war' together. Believe in your team, Trust your life with them and expect the same.
Have a disregard for the established. Have a healthy disregard for the competition. If you think you can do something in an awesome way, don't worry if there are likes of Google, Facebook or any other big fish for that matter is out there. If you really believe in doing something, don't care about the established. You are sure to create an impact and revolutionize the space and all of them would see.
Note: Only logged-in members of CrazyEngineers can add replies.
Recent updates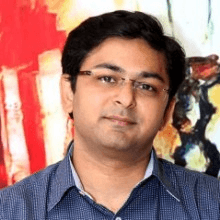 We understood the client's need of going mobile friendly and making solutions that will help save time and money. That is how our direction of being known as one of India's best enterprise mobility solution provider became an aim.

Abhijit Junagade

Winjit Technologies​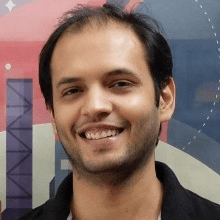 In 10 years, when I go to a hackathon and ask, "Who here has used Postman?" - I want every hand in the room to go up.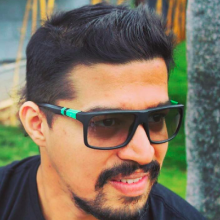 People management, analytical and not emotional driven business decisions is the key.

Abhishek Daga

Thrillophilia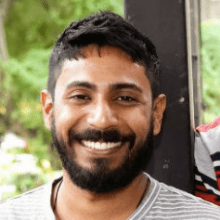 The best way to achieve long-term success is to stay anxious, be super involved in everything that the team does in the nascent stages and keep your eyes on the trophy, even on weekends.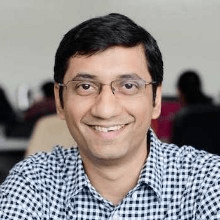 I am happy that we were able to create an online tool that helps people customise their furniture on a real-time basis.

Ajit Shegaonkar

Stitchwood