"We believe in being transparent with our employees."- Anand Agarwal,EZMove
By - CrazyEngineers • 8 years ago • 16.7k views
With an aim to help their customers shift homes and vehicles from one place to another without painstaking efforts, Anand Agarwal and Vishwajeet Singh co-founded EZMove in the year 2013. EZMove is today a privately held Packaging and Container company.
Anand is a graduate from the Indian Institute of Technology of the batch 2000. He worked as a Software Engineer with Cognizant Technology Solutions for around two years and later with Geometric Global for almost seven years. After being an employee for almost a decade, Anand decided to start his own venture. He started with Sensible Softwares Pvt. Ltd. in the year 2009. EZMove is his second entrepreneurial venture. His co-founder Vishwajeet is a graduate of the batch 2006, from the Army Institute of Technology, Pune.
In an exclusive interview with CrazyEngineers.com, Anand talks about EZMove, the driving force behind EZMove that made him startup and how engineering helped him in becoming a successful entrepreneur. Anand also discusses about ways to encourage innovative ideas and create an environment where motivation can thrive. Read on!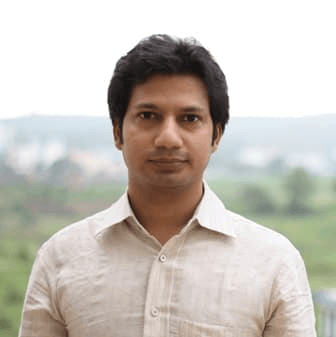 Anand Agarwal

CE: Could you tell our readers something about EZMove that they can't find out from anyone but you?
Anand: EZMove.in is an online relocation aggregator. We are the first company in India to enter this highly unorganized sector. Our aim is to provide hassle free relocation experience to our customers. The unorganized players lure the customers with extremely low quotes for moving their house and then fall short on my accounts. We deliver what we promise which means, good quality of packing, on time delivery and no damage to the goods.
We have signed up more than 50 vendors with us who have an impressive track record of relocating houses. In the next 2 years, we are planning to sign 200 movers and packers in all.

CE:  What was the driving force behind EZMove? What helped you take the decision to start up?
Anand: EZmove.in was founded by Vishwajeet Singh and me in Aug 2013. We met while working at Geometric Software and started Sensible Software, an IT product company, which we ran for three and a half year but had to shut down due to lack of funds.
The idea struck me while I was shifting my home a few years back. Like any other customer, I fell prey to the lowest quote I got from after meeting 10 packers. But my overall experience was a nightmare – right from reporting late for packing to charging extra for quality of packing which was included in the quote given earlier to delivering the goods a month later from the committed date in damaged condition and conning me to buy insurance for which a receipt or a policy was never given to me. That's when the idea was born and after getting to know of similar experiences from my friends, I decided to venture into this tough terrain.
We borrowed money from friends and family to commence operations.

CE: Could you tell us a bit more about your educational background?
Anand: I have over a decade of experience working with companies like Geometric and Cognizant where I handled some of the large-scale sensitive PLM initiatives for top brands like BMW, Target and Nissan. Prior to Geometric, I was with Cognizant in the area of insurance & Banking domain. I have lived and worked in Germany and USA and hold a BTech from IIT Kanpur.
Vishwajeet Singh, my colleague from Geometric and my co-founder of previous venture handles the technology side of the operations. He holds a Bachelor Degree from Army Institute of Technology, Pune.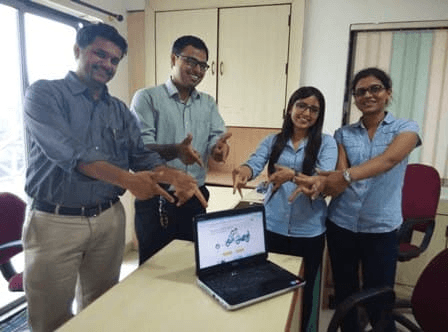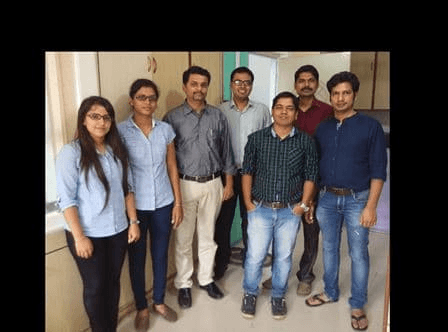 The team

CE:  How did engineering help you start up with EZMove?
Anand: Starting a company is all about your passion for the idea, its commercial viability and putting together the right team. My engineering degree definitely gives me an edge to understand the back-end technology tools better but anyone with a great business idea can start a company.

CE: What have you learnt in the first year of your entrepreneurial journey at EZMove? Any tips for wannabe entrepreneurs?
Anand: Being an entrepreneur, you learn something new every day. From my previous venture, I have learnt that, one shouldn't invest too much upfront. An entrepreneur should build a viable business model, go after clients, build a solid client portfolio and continue investing in the business for necessary upgrades in terms of technology, people and infrastructure.
CE:  If you wanted to encourage innovative ideas, how would you go about it?
Anand: We have a small team of young people involved in many critical business operations. For a startup to grow, you need people with out-of-the-box ideas. We encourage our team members to come up with ideas to make our service better. Any idea which is shared with us is vetted and if found viable and beneficial for the business, it is implemented.

CE: If you wanted to create an environment where motivation can thrive, what's the first thing you would do?
Anand:
Motivation comes from respecting an employee who has decided to work with a startup. We believe in being transparent with our employees. If there is a problem, we discuss it out front and if they have a working solution, we don't hesitate to implement. Giving important roles and responsibility keep the workforce motivated as they feel they are a part of the startup and not just an employee. Feeling of this kind of an ownership keeps workforce motivated.

CE:  If you had to build your company from scratch all over again, what would you do differently?
Anand: We are still in the phase of building up EZMove.in.

CE:  Thank you for your time. Any message for our readers?
Anand: Being an entrepreneur gives you an opportunity to live your dream. But it's important to know if your dream has any place in the reality.
In other words, before venturing into business, make sure you have done your research, talk to the experts of the concerned industry segment, and understand the pros and cons, the competition before you take the plunge.
Note: Only logged-in members of CrazyEngineers can add replies.
Recent updates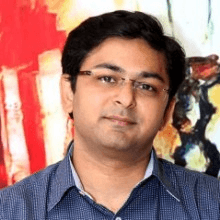 We understood the client's need of going mobile friendly and making solutions that will help save time and money. That is how our direction of being known as one of India's best enterprise mobility solution provider became an aim.

Abhijit Junagade

Winjit Technologies​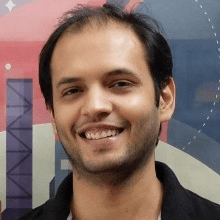 In 10 years, when I go to a hackathon and ask, "Who here has used Postman?" - I want every hand in the room to go up.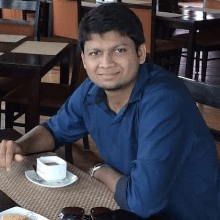 An entrepreneur's life is full of decision points. He shouldn't be afraid of taking wrong decisions.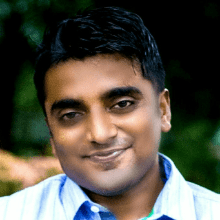 Competencies can be build and nurtured. But right ambition, right motivation and cultural fit is very imp. I will suggest all entrepreneurs in early years to codify it.

Abhishek Ballabh

ExtraaEdge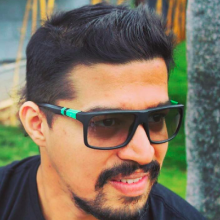 People management, analytical and not emotional driven business decisions is the key.

Abhishek Daga

Thrillophilia