How Couch Potato Media Explores the Creative Boundaries in Mass Media
By - CrazyEngineers • 12 years ago • 35.1k views
Mr. Amitava Ganguly, a young entrepreneur from Thane, India heads Couch Potato Media which deals with all the important media product categories and creative services. They endeavour to create not only world-class products and services but also long lasting relationships with their clients. Mr. Amitava Ganguly, an entrepreneur in the field of Mass Media has taken some time out to answer the questions we had for him. It is our pleasure to have his words here. Let us learn few important tips on how to make it out as an entrepreneur in the field of mass media through this exclusive interview on CrazyEngineers.

CE: Could you tell us something about yourself? What kind of person you are, your interests, and a brief family background. What did you do after school before coming up with your venture?
Mr. Ganguly: I come from a typical Bong family and being the only son, I have been pampered a tad bit. Right from my schooling days, I got myself involved in a lot of art and creative activities. Music was always my passion. I play as a sessions drummer in many bands. I did my graduation in Mass Media and that gave impetus to my creative side. The various projects, internships & work experience got me into hardcore filming and designing. Eventually, I decided to take off with my own venture and Couch Potato Media happened.
CE: What is Couch Potato Media exactly about? When was it formed and what is your role in it?
Mr. Ganguly: I started Couch Potato Media in full swing in January 2011. It is a full service multimedia agency which deals with films, websites, corporate branding and designing. I am the Creative Director of the company.
CE: You come from one of highly reputed ICSE schools in India (Smt. Sulochanadevi Singhania High School, Thane). As such, those students are expected to turn big doctors and engineers and seek such conventional roles. What made you get interested into this field?
Mr. Ganguly: I personally think every person is meant to do something special and it doesn't really matter which school you are from. Coming from a highly reputed school like Smt. Sulochanadevi Singhania High School has in fact encouraged me to play to my strengths and achieve what I wanted to achieve. I identified my strengths and got working on it.

CE: How supportive were family and friends in helping you get ahead with the idea?
Mr. Ganguly: One of the most important things in starting a new venture of your own is the support of the people around you. It gives you a lot of drive and confidence. I've been very lucky that way to have friends and family who have encouraged me all through with this.
CE: So how did you get started? How did you deal with the basic requirements such as time, people, money, getting new clients?
Mr. Ganguly: Networking with the right people at the right time is very important for a good clientele. And when you deliver decent work from your end, the goodwill leads to one client from another. Managing time, money and people is difficult at a start-up stage but no rocket science. Work experience in the past and some basic management skills does it for me.
CE: What services does your venture offer? What type of customers do you generally target?
Mr. Ganguly: Couch Potato Media is a full service multimedia agency which deals with films, websites, corporate branding and designing. We serve professional and commercial communities, from doctors to game developers, from journalists to jewelers, from farmers to pharmacists around the world with media related products.
CE: Your clientele includes some big names too. Being a startup, how do you convince them into giving you the job? Can you give us a brief idea as to how you set a target customer, how you market your idea, how you work upon them and how it all ends up?
Mr. Ganguly: We look at our business from the client's perspective always. That's the master key of being into a media related field because it's a visual medium. We are into creation of things (be it films, websites etc.) of which the client already has a vision. We try to connect with their thought process in the best way and deliver more than just that. Good pricing, networking, marketing, publicity are all important for more visibility of the company, but nothing matches GOODWILL which can be generated only by delivering kickass work.
CE: Do you work alone or do you have a team? How do you select your team members? Is there any specific skill you look for in them?
Mr. Ganguly: Right now we are a team of three permanent members. It comprises of me being the Creative Director and my other two colleagues who assist me in managing the marketing and web department. We also have a separate production team which works only on project basis. We usually look for people with a media background. Selecting a team member is like fishing, you don't know what you get hold of until it's hooked.
CE: What is your success mantra?
Mr. Ganguly: My success mantra is my passion for work. If you are passionate about your work and you enjoy it, then it's like a game. Other things just follow.
CE: Any tips for budding entrepreneurs?
Mr. Ganguly: Be passionate about your work, believe in yourself, generate supreme confidence, have guts to take risks and develop your own style of working.
CE: Having being into this venture for 6 months now, are you satisfied with what you are doing and have achieved?
Mr. Ganguly: In course of the last 6 months, each day I expected more output of work from myself and my team. We worked hard on that and now it's a habit. So far we have a good growth graph and I am decently satisfied with what we have achieved. There are goals and dreams, and I am sure we will achieve them too. I want to see Couch Potato Media as a well-established organization with bigger associations.
CE: Any message for our CEans ?
Mr. Ganguly: Crazy Engineers is a great platform. It's on its way to become one of the finest forums for entrepreneurs to know each other well. Keep up the endeavor. I wish you all the very best.
Note: Only logged-in members of CrazyEngineers can add replies.
Recent updates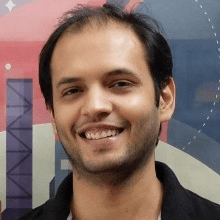 In 10 years, when I go to a hackathon and ask, "Who here has used Postman?" - I want every hand in the room to go up.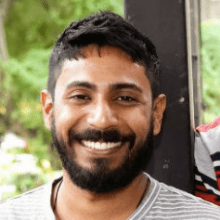 The best way to achieve long-term success is to stay anxious, be super involved in everything that the team does in the nascent stages and keep your eyes on the trophy, even on weekends.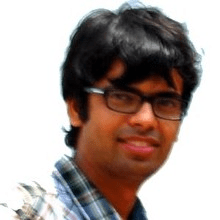 What matters in the long run is how passionate you are about your idea, how much you believe in it, and how well you execute it.

Angam Parashar

ParallelDots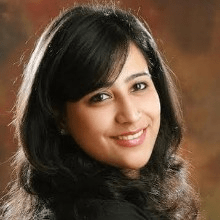 Giving up the comfort of a decent career and a stable income and going to an unknown void was the most difficult thing to do.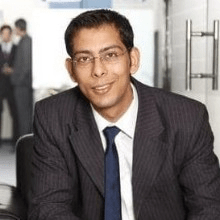 What one learns in a year of entrepreneurship is much more relevant than 10 years of job experience.

Annu Grover

Nurturing Green