LoudShout's Amit Vaish On Building Hyperlocal Anonymous Messaging App For India
By - CrazyEngineers • 8 years ago • 38.2k views
Hailing from a city which is also known as 'academic town', Amit Vaish spent his building years in Roorkee. His father was a scientist at CBRI. "Engineering was very logical step for me", says Amit, who got his B.Tech degree from IIT BHU in 1993. He then worked in the ERP (Enterprise Resource Planning) domain for some big giants like Sira, SoftChain in the U.S. before returning to India to start his own venture called Vedanta management in 2002. Vedanta is a management solutions company dealing in HR services, Business Processes, Strategic Communication, Research & Analyses, and Consulting.

AarVee Idealab is Amit's second venture that he co-founded along with Anil Vaswani. AarVee powers 'LoudShout' an app designed as a anonymous hyper local bulletin board (available as a free app on both iOS and Android platforms). Loud Shout is your personal bulletin board which allows you to make posts within 180 characters in a 5 KM radius around you and in your basecamp without revealing your identity.

The team behind LoudShout is an interesting mix of alumni of top institutions in India such as IIT Delhi, IIT Kanpur, IIT Varanasi and a diverse bunch of individuals who have previously worked at Google, Microsoft etc.

LoudShout has recently secured funding from ShopClues Co-Founder and CEO Sanjay Sethi (Read his interview on Founders Circuit), Ravi Jaipuria (RJ Corp) and a Hong Kong-based investment banker. The investor money is being used for the product's growth.

Only a few months old, LoudShout app has had thousands of downloads and is being called a great hyperlocal platform for individuals to shout their opinions to people around them about issues they face while remaining anonymous. A major problem with such anonymous platforms is credibility of information being shared. (Secret app shut down last year for similar reasons).

Going ahead, LoudShout needs to take efforts for moderating the content being shared on their anonymous platform and they are already working on adding newer features and delivering a great experience to the app users.

We got Amit Vaish to feature in an exclusive interview with us to talk about his work, their startup and the road ahead. Read on!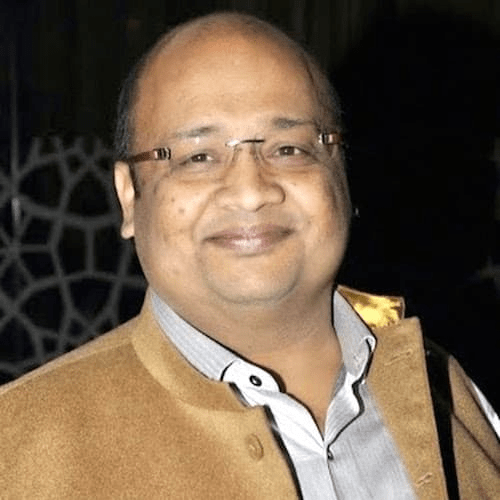 Amit Vaish, Co-Founder - LoudShout 
CE: How did LoudShout come into existence? Tell us the story of its inception and your co-founders.

Amit: It was always first the passion for it. I was toying a couple of ideas since one year and then this idea came up as I was seeing that the current generation is mobile-driven. Interestingly, I found that they are quitting Facebook because people were judging them by what they say and do there. I felt an urgent need for a platform where one can be "Real in the virtual world". Anil Vaswani and me are batchmates from IIT-BHU and have done other projects together as well. We share the same passion for exploring something new.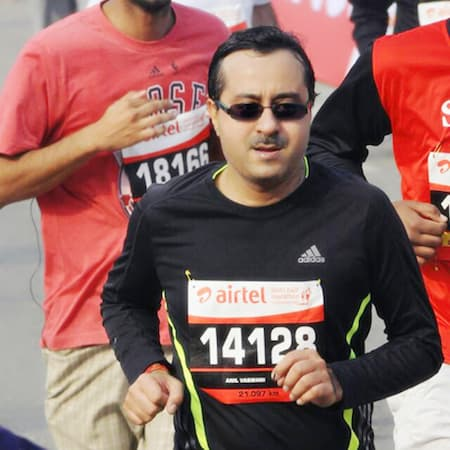 Anil Vaswani, Co-Founder - LoudShout 
CE: What parts of the company are you directly involved in? What role do you enjoy the most?
Amit: Since it's a start up so we wear all hats as and when the need arises. The most thrilling part is working with highly energetic team.
CE: How does the LoudShout mobile app work? Share the highlights of the app.
Amit:
Loudshout is a mobile-only, anonymous bulletin board, where one can either post/view in his chosen basecamp or his current GPS location.
It is basically a hyper local LIVE bulletin board where one can view and post content which is very relevant in the context.
CE: Why a Hyperlocal Bulletin Board? How is this platform different from 'YikYak' and 'Whisper' apps?
Amit: Whisper is moving more toward perversion as people usually use it to post that type of content and YikYak is close but it's only available if you are in that campus and the moment you are out from that geo location it automatically logs you out from that basecamps and also it's not available in India.
CE: What is LoudShout's revenue model? How big is LoudShout at the moment in terms of its users?

Amit: Currently we are focussing on getting users and improving there experience and not on generating revenue. We are growing at the rate of 100% every week.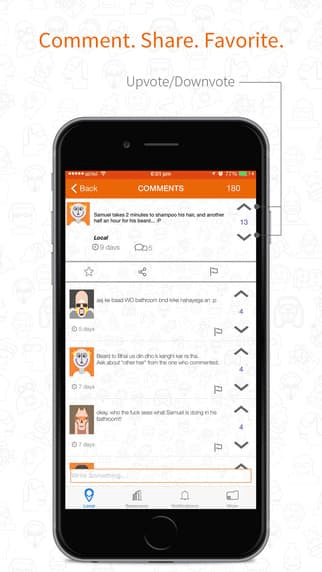 CE: How big is your team at the moment? How do you go about hiring employees at LoudShout?
Amit: We have a team size of around 20 people. We are very choosy when it comes to hiring. We only hire the person whom our entire team approves.
CE: What are the team's efforts currently focused on? Where do you see the company two years from now?
Amit: We are totally focussed on giving our user a 'WOW' experience. Two years is a very long period. We want to take it step by step.
We are targeting for 1 million users in next 6 months.
CE: What kind of personal challenges you had to face and overcome while running this startup?

Amit: We had to come out of our comfort zone for this venture but are totally loving it. The energy is infectious.
CE: What advice would you give about leadership to entrepreneurs who are just starting out?

Amit: Just go out and do it. Get out of our comfort zone. Follow your heart. 
Note: Only logged-in members of CrazyEngineers can add replies.
Recent updates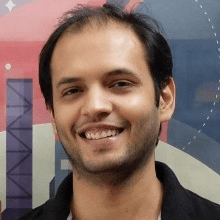 In 10 years, when I go to a hackathon and ask, "Who here has used Postman?" - I want every hand in the room to go up.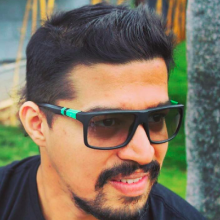 People management, analytical and not emotional driven business decisions is the key.

Abhishek Daga

Thrillophilia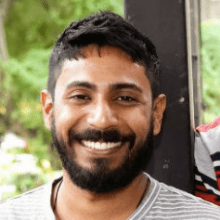 The best way to achieve long-term success is to stay anxious, be super involved in everything that the team does in the nascent stages and keep your eyes on the trophy, even on weekends.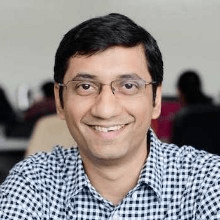 I am happy that we were able to create an online tool that helps people customise their furniture on a real-time basis.

Ajit Shegaonkar

Stitchwood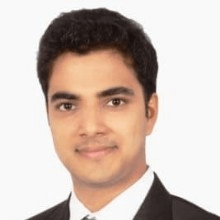 "What makes us unique is the approach and the value we bring on the table - we believe that the people who built the product, are best suited to fix it also."