Do everything with passion. No job is dull or exciting. It is what you make of it." - Amar Ramesh Photography
By - CrazyEngineers • 8 years ago • 47.4k views
Amar Ramesh Photography was started in the year 2010. Amar is an Electronics and Communications engineer by degree. He also completed Master of Science in Electrical and Electronics engineering from the University of Toledo. After working as a Consultant and an Analyst Programmer with Manhattan Associates and iLink Systems for over six years, Amar decided to start-up on his own.
In an exclusive interview with CrazyEngineers.com, we got Amar to talk about his experiences at Amar Ramesh Photography, his studio, what made him quit his high paying job and start-up with photography, how was his social and family life affected by his decision when he returned from the USA, his role model and a lot more. Amar also discusses about when an individual should stop calculating risks and rewards and do what the individual feels is right. Read the following interview to know more about Amar Ramesh and where he sees himself five years down the lane.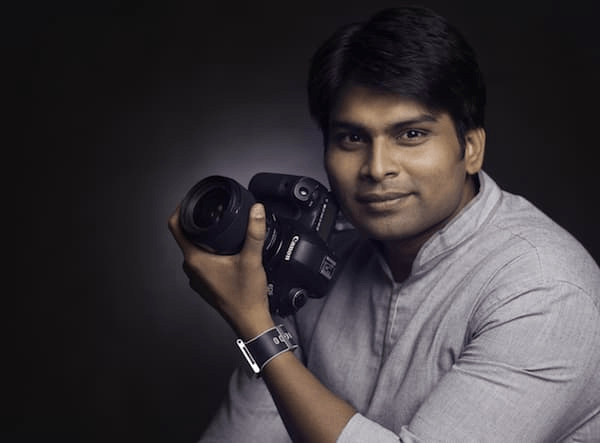 CE:  Hi Amar. Could you tell our readers more about Amar Ramesh Photography?
Amar: I started this in 2010 with a goal to be the best in the business. During my time in the US, I learnt the art and business of photojournalistic style wedding photography. Since then, having travelled across India, my team and I have successfully developed a very personalized approach to capturing weddings. Our artistic and modern approach captures with great ease the beauty, emotions, traditions, and special moments unique to each client. We gladly travel to any city or village in India or abroad for our clients ensuring that their dreams are captured regardless of where they happen.
About your Studio?
Amar: Studio A is a collective of candid wedding photographers, videographers, editors, designers and event photographers — your one-stop shop for wedding coverage. We take care of everything from photography, cinematic film, and albums to anything unique a client might want.
CE: You were an engineer by profession. You have also completed your MS from University of Toledo. What inspired you to startup with photography?
Amar: Photography has been a developed passion. I picked up the DSLR after some friends pushed me to trying it out and I started traveling with one. Slowly, I began enjoying the results and that led me to read, and learn more about photography (mostly through online blogs & tutorials). That lasted a few years. By the end of it, I joined as an apprentice to a couple of award winning photographers in Seattle, US and perfected my art.
CE:  You left your job in the USA and returned to India. How did this affect your family and social life? 
Amar: Quitting a stable job is a scary decision to make. But I followed my instincts. Having a supportive family of course helps, and that gave me all the confidence I needed to take the plunge. Fortunately for me, this only brought me closer to my family.
CE:  Who is your role model?
Amar: Chase Jarvis for use of innovative techniques, Steve McCurry for travel portraits, Jerry Ghionis for wedding photography & Raghu Rai for travel.
CE:  When is the time to stop calculating risks and rewards, and just do what you feel
is right?
Amar: It is very important to be aware of what the risks are. I have a really supportive family so that gave me the confidence to take the risk. I also had a really good relationship with my boss who had offered to take me back if things didn't work out for me in photography. Fortunately for me, the need for that didn't come up! There was obvious criticism from some people but I did my homework, saved up money which could last for 6 months and took the plunge.
CE: What would be your advice to engineers who might get inspired after reading this interview? Aren't there any risks?
Amar: Of course there are risks in any decision. Obviously, having a 9 to 5 job is a slightly lesser risk than starting your own business. But the rewards are also much more. But it is not for everyone. If you are risk averse, save yourself a lot of stress, and stick to your job. However, if you have an appetite for adventure, uncertainty & surprises, then take the plunge you've been waiting for.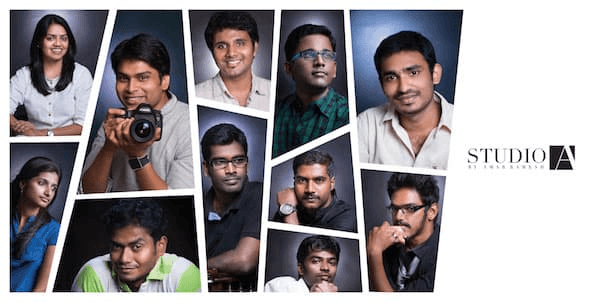 CE: Where do you see yourself five years down the lane?
Amar: Hard to say, I don't plan that much into the future. I definitely know one thing, I don't like sitting in one place for too long, so I'll be doing something exciting!
CE:  What would you do differently if you knew nobody would judge you?
Amar: Interesting question. It is hard to answer hypotheticals like this. Personally I think as a society we are used to being judged. So whether it happens or not shouldn't be the issue at all. How you react or ignore it, is what is important. I think I am not too fazed by what people think. I like being liked but that doesn't mean I don't do what I am not happy doing. Maybe once in a while I am in those situations, but those are really rare.
CE:  If you had the opportunity to get a message to a large group of people, what would your message be?
Amar: 
Do everything with passion. No job is dull or exciting. It is what you make of it.
Note: Only logged-in members of CrazyEngineers can add replies.
Recent updates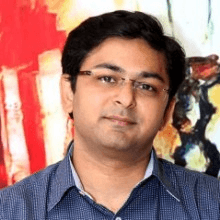 We understood the client's need of going mobile friendly and making solutions that will help save time and money. That is how our direction of being known as one of India's best enterprise mobility solution provider became an aim.

Abhijit Junagade

Winjit Technologies​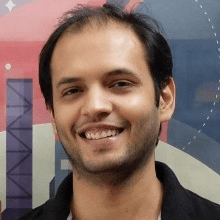 In 10 years, when I go to a hackathon and ask, "Who here has used Postman?" - I want every hand in the room to go up.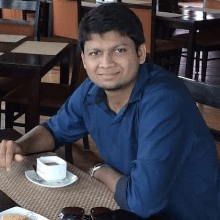 An entrepreneur's life is full of decision points. He shouldn't be afraid of taking wrong decisions.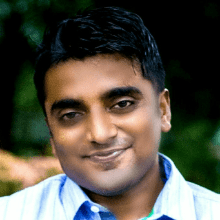 Competencies can be build and nurtured. But right ambition, right motivation and cultural fit is very imp. I will suggest all entrepreneurs in early years to codify it.

Abhishek Ballabh

ExtraaEdge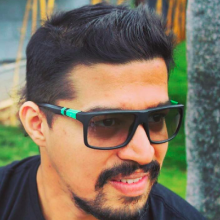 People management, analytical and not emotional driven business decisions is the key.

Abhishek Daga

Thrillophilia