Legistify Founder Akshat Singhal On How His Startup Provides Legal Help To Other Startups And SMEs
By - CrazyEngineers • 7 years ago • 33.4k views
In December 2013, Akshat Singhal, who is pursuing Msc Physics and B.E(Hons.) in Civil Engineering from BITS Pilani, started Legistify (previously known as GetLegal), as an online forum where you could ask questions and get answers about your legal queries from lawyers and law students. He thought of this idea because he faced several issues related to legal formalities while running his earlier startup. Soon his idea bloomed and he pivoted to building an "Online Legal Facilitation Platform" where they provide legal services for startups, SMEs and MSMEs. Their services now include company incorporation, trademark registration, creating digital signature certificates and applying for DIN, TAN and PAN as well.
Based out of Noida, Legistify has built an online platform where they have helped create more than 500 paid and free legal agreements since their inception in January 2016. In February, they also raised seed funding from a group of angel investors and are now targeting 50,000+ startups and over 600,000 lawyers.
In an exclusive interview with CrazyEngineers, we got Akshat to talk about his early years, his entrepreneurial journey, their targets and a lot more. Read on!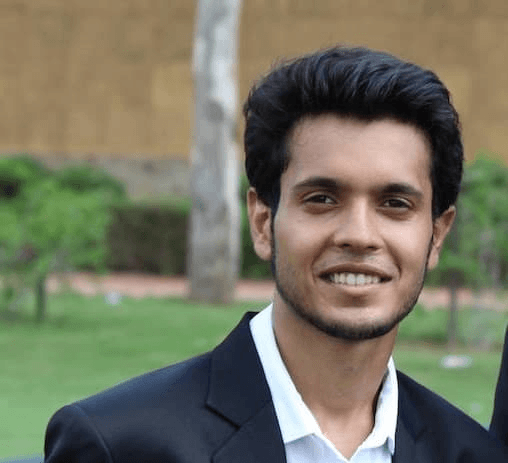 Akshat Singhal, Founder & CEO - Legistify
CE: Tell us about your growing up years and family background. Are you a first generation entrepreneur?
Akshat Singhal: I come from a business family from Jaipur, Rajasthan thus I do not consider myself as a first generation entrepreneur. My father has been running his own business for years now and much of my zeal to create something from scratch and scale it upto new heights come from him.
CE: What were your baby steps in the world of entrepreneurship?
Akshat Singhal: I never really joined a company. I opted out of my college placements before they began, before we even raised an investment round. I had always had this vision to first try and achieve something on my very own.
CE: What were you key learnings in zeat.in? What's the one thing that you like the most about working with that company as CEO/COO?

Akshat Singhal: One of the key learnings I had was that it is extremely crucial for a CEO/COO/Co-founder who is running a startup to have a sound knowledge and a clear vision as to what he wants to build and where he wants to take the venture in the future. The fact that one has to bear all this grilling and at the same time find and build solutions to real life problems is what I really like about being a company's CEO.
CE: What is Legistify is all about? What key problem is it trying to solve? Does Legistify also helps clients with their legal queries/advices?
Akshat Singhal: Legistify is an online legal facilitation platform. We provide technology backed services to help our users get sorted with important legal needs like document drafting, incorporation, filings as well as other relevant compliances. We also have a very fast and upcoming community of users and lawyers where users can get free advice in the form of answers to their legal queries only from experienced legal experts.
CE: What different services or plans does Legistify offer for its customers compared to its competitors?
Akshat Singhal: We aim to be nation's biggest one stop legal solution providing platform. There are a couple of services that are soon going to be launched which will for sure bring disruption in the way legal proceedings are done in this nation.
CE: Who are the other key people behind Legistify? How big is the Legistify team right now and where do you operate from? 
Akshat Singhal: We are located in Noida. Our team size is around 15 people at present which is expected to grow to double the current size by the coming month itself. Some of the key people running Legistify are Ritesh (COO, BITS PILANI '11 Batch) and Tushar Bhargava (Legal Head).
CE: How big is your customer base? How many clients/customers have you catered to so far?
Akshat Singhal: Our addressable market size in terms of Startups, SMEs and MSMEs alone is nearly 30 million. At present we are focusing majorly on helping startups and early stage ventures get sorted with their legal needs. We have helped nearly 50+ startups and about 300+ entrepreneurs with their legal requirements in the past 7 months.
CE: If you had a chance to change one thing in your entrepreneurial journey, what would it be and why?
Akshat Singhal: Not really. Each and every phase that I have been through in my entrepreneurial journey so far has been nothing but enlightening. And of course there is still a long way to go.
CE: Any message or word of advice to your readers?
Akshat Singhal: A very famous quote by Steve Jobs- "Those who think they are crazy enough to change the world are the ones who do". 
Note: Only logged-in members of CrazyEngineers can add replies.
Recent updates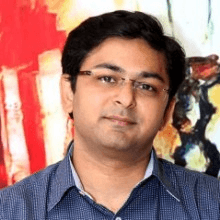 We understood the client's need of going mobile friendly and making solutions that will help save time and money. That is how our direction of being known as one of India's best enterprise mobility solution provider became an aim.

Abhijit Junagade

Winjit Technologies​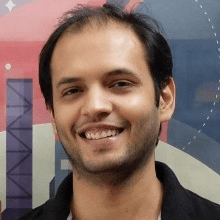 In 10 years, when I go to a hackathon and ask, "Who here has used Postman?" - I want every hand in the room to go up.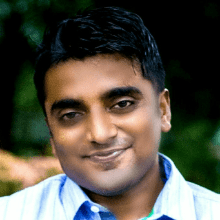 Competencies can be build and nurtured. But right ambition, right motivation and cultural fit is very imp. I will suggest all entrepreneurs in early years to codify it.

Abhishek Ballabh

ExtraaEdge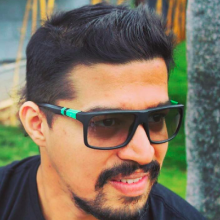 People management, analytical and not emotional driven business decisions is the key.

Abhishek Daga

Thrillophilia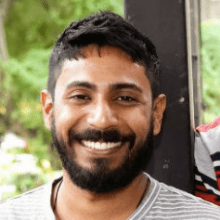 The best way to achieve long-term success is to stay anxious, be super involved in everything that the team does in the nascent stages and keep your eyes on the trophy, even on weekends.