Akash Goel From HandyHome On Helping You Forget Household Repair Woes
By - CrazyEngineers • 8 years ago • 39.2k views
We all have had weekends jam-packed with a task list full of household repair work and more often than not finding the right handy man to do all these repairs can be a daunting task. Though most of us usually run around the neighbourhood or call our friends to find the right person and that is that, this team of IIT-Bombay graduates though of solving this serious issue by building a startup around it. In comes 'HandyHome' a company founded in early 2015 to help you book expert services for your home/kitchen appliances from the brand's authorised service centers.

Six friends from IIT Bombay have come together to build HandyHome and within a very short period of time the team has become 25 people strong and is already working with top brands like LG, Samsung, Videocon and Godrej.

Today we feature an exclusive interview with one of the co-founders - Akash Goel, a Mechanical Engineering graduate from IIT-Bombay (Batch of 2013), who candidly shares with us their startup's journey so far. Read on!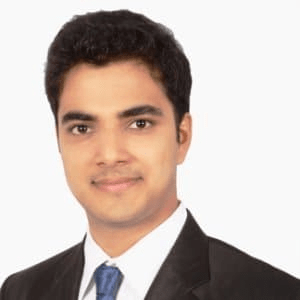 Akash Goel, Co-Founder - HandyHome 
Akash had seen his dad quit his job when he was 40 to start his own business. Ever since he was a kid, he wished about building something huge that would affect millions of people in the country. He says, "I was always taught that perseverance and hard work can help you in accomplishing any dream of yours. Today my dad and brother run a fairly successful business in Aurangabad, Maharashtra. IIT Bombay acted as a launch pad for me to explore endless possibilities and allowed me to pursue my dream of being an entrepreneur and fulfilling my childhood wish."

CE: What led the team to the idea behind HandyHome?

Akash: It was a combination of multiple things. I had joined A.T.Kearney as a consultant straight out of IIT because of the unique learning it offered. Renting a flat in Mumbai came along with a lot of hassles of maintaining it. When our AC broke down, it was very difficult to get a branded technician to come to our house. This led us to probe into this sector and we saw an opportunity to build something huge and revolutionising the entire process. Having learned a lot at work, I felt very confident about accomplishing this goal.



The six co-founders @ HandyHome 
CE: What makes HandyHome unique?

Akash: HandyHome is very powerful tool for households to avail all services which it requires for its smooth functioning. We have started by building India's first platform which hosts branded services for electronic appliances.
What makes us unique is the approach and the value we bring on the table - we believe that the people who built the product, are best suited to fix it also.
Hence we are tying up with all the electronic brands at India level.
We have been successful in tying up with almost all the brands in electronic appliances space. These brands have network spread across the nation. Our major focus right now is to grow in Mumbai and achieve excellence in all aspects.
CE: How big is your team at the moment? How do you go about hiring employees at HandyHome?

Akash: We are a team of 25 today, up from 6 people 2 months back. We believe that its the people who build an awesome product and take the company to next level. This policy of ours makes hiring the most sensitive area at HandyHome. We look for absolute A+ people and we wait till we find the one who fits perfectly in the role. We leverage our network to identify people and we give a lot of weight-age to recommendation. 
HandyHome Team (From 6 to 25 in just 2 months) 
CE: What is the typical work environment at HandyHome like?

Akash: HandyHome has a very young and energetic feel to it. The team is enthusiastic and all functions work very closely. Every single day, there is so much happening in office, that you don't realize when the day ends. Their are people who start at 8 am, and their are tech guys who are zoned-in throughout the night.
CE: You started in early 2015 and are already handling 100+ requests everyday. What is the reason behind such rapid growth? 

Akash: Hyper traction is the key to growth. Our team size has grown 4 times within last 2 months and we have streamlined our process very rapidly. We are already planning to get a second office for our operations team. The team is very aggressive and we plan to maintain the aggression.
CE: How do you handle customer complaints?

Akash: Customers love the concept. Calling customer care comes across is a huge task today. We stay with the customer from start, till their complaint is resolved and we have deep integration with brands help us achieve this.
CE: Whom do you consider as your biggest competitors? 
Akash:
The biggest competitor is convention. We need to let people know that there are more efficient and better ways to doing things.
CE: You are already working with tops brands like LG, Samsung, Videocon, Godrej. How did you guys strike your first big deal?

Akash: We have tied up / or are in the process of tying up with all these major brands. The journey has been very tough, but we have always been sure about the value proposition and now we have reached this stage where we are catering to most of these brands. We cracked our first brand even before launch - our energy and passion about this idea excited them.
CE: If you had one piece of advice to someone just starting out in the world of entrepreneurship, what would it be?

Akash: 
Ideas are dime a dozen. Its all about execution. Think through all the scenarios and be very meticulous when it comes to execution.
We do not need to do different things, we can do things differently - execute perfectly.
CE: HandyHome operates from Mumbai. Are there any expansion plans underway? 

Akash: We plan to enter into all top cities like Delhi, Bangalore, Hyderabad, Chennai, Pune, etc. within next few months.
CE: Any message for engineers and aspiring entrepreneurs? 

Akash: Starting up is an awesome experience and the learning is unparalleled. It's challenging and makes you a complete person. 
Note: Only logged-in members of CrazyEngineers can add replies.
Recent updates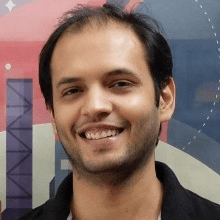 In 10 years, when I go to a hackathon and ask, "Who here has used Postman?" - I want every hand in the room to go up.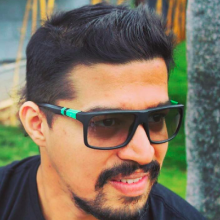 People management, analytical and not emotional driven business decisions is the key.

Abhishek Daga

Thrillophilia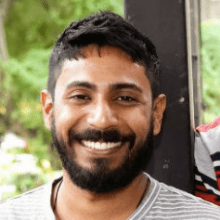 The best way to achieve long-term success is to stay anxious, be super involved in everything that the team does in the nascent stages and keep your eyes on the trophy, even on weekends.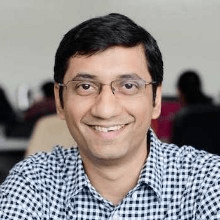 I am happy that we were able to create an online tool that helps people customise their furniture on a real-time basis.

Ajit Shegaonkar

Stitchwood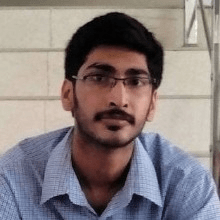 I have learned that just developing a good product is not enough. Marketing and advertising is as important as making a good product.

Akash Shastri

Brainasoft​