How Stitchwood CEO Ajit Shegaonkar built a custom furniture startup in India
By - CrazyEngineers • 7 years ago • 50k views
Born and brought up in Nagpur (Maharashtra), Ajit Shegaonkar grew up watching his father build a business from scratch. From a very young age, he considered 'starting up a venture' a part of his life goals. Encouraged by his parents to persevere and follow his dreams, Ajit went on to pursue a B.Tech Degree in Mechanical Engineering from IIT Bombay. Upon graduating in 2004, his drive made him go for M.S. in Systems and Entrepreneurial Engineering from University of Illinois at Urbana-Champaign. In 2007, Ajit joined Deustche Bank as a Senior Analyst in Mumbai and worked loyally at the bank before signing off in 2013. By then he had become a Vice President at DBC.

From the experience of experimenting with ideas and working in teams in IIT to managing various employee engagement initiatives and interacting with people of different seniorities at Deustche Bank, Ajit felt better prepared for the challenges of startup life. In January 2014, Ajit got together with his IIT Batchmate Vikas Nair to create his own venture.

After various brainstorming sessions, Ajit & Vikas realised that there was a trend towards online mass customisation businesses getting seeded in various categories like shoes, jewellery and furniture. They believed that this will be the next big wave in e-commerce.

Today, Stitchwood is an online customized furniture venture that empowers the customer to design and create furniture that fits his or her requirements. Stitchwood's endeavour is to make furniture customization simple and easy. Through its online 3D design tool, Stitchwood allows customers to visualize their furniture design to the finest detail and helps them create their 'own' furniture.

Sharing his exciting journey in the world of entrepreneurship, Ajit Shegaonkar shared many of his key experiences and challenges in an exclusive interview with us. Read on!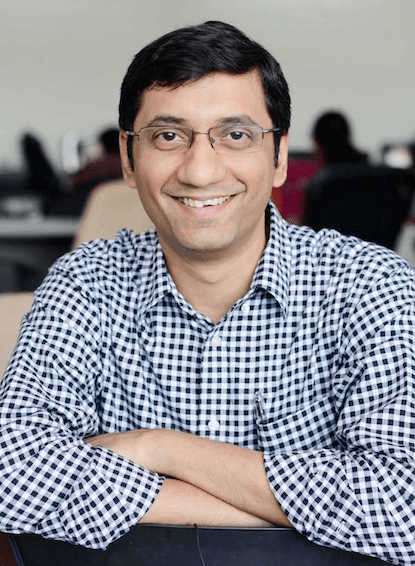 Ajit Shegaonkar, Co-Founder and CEO - Stitchwood 
CE: How did Stitchwood happen? Why did you think of starting a venture in the field of furnishing service industry? What kind of R&D went on before starting up?
Ajit Shegaonkar: It all started with my personal unpalatable experience when I was looking to have a wardrobe made. While running from branded stores for readymade furniture to local carpenters, I realised that the space is riddled with problems. Even if the local carpenters customise furniture, issues of aesthetic sense, pricing, quality, delivery, installation or after-sales support leave a lot to be desired.
The idea of starting Stitchwood struck me and Vikas during our brainstorming sessions and so we decided to disrupt the currently painful process of making customised furniture. We chose this industry (custom furniture) because the market is huge and there aren't any big players in it.
If we look at custom furniture market then local carpenters and interior decorators become the direct competitors, which is 85% of the market. This gave us more scope to explore. Also with the e-commerce revolution in India, people are warming up to the concept of buying products online.
So we thought of taking this a step forward by empowering people to design and create furniture as they desire through our online tools. Stitchwood has made all this possible at affordable prices and in the most convenient and quickest way possible.
CE: Who are other people behind Stitchwood? How big is the Stitchwood team right now and where do you operate from? 
Ajit Shegaonkar: Stitchwood is founded by me (Co-founder and Chief Executive Officer) and Vikas Nair (Co-founder and Chief Operating Officer).
Our total strength is 20 which includes people from marketing, operations, product management, Tech, etc. We operate from Mumbai.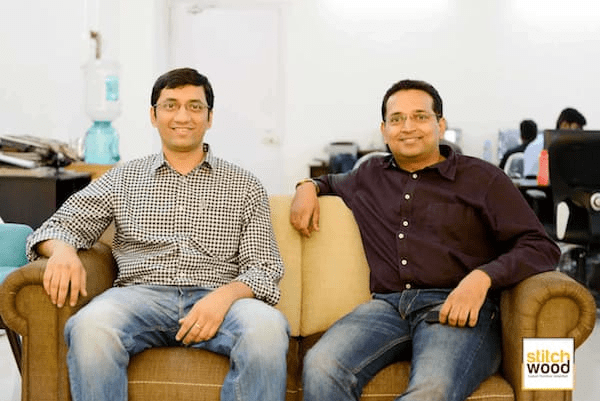 Ajit Shegaonkar and Vikas Nair, Co-Founders @ Stitchwood 
CE: How does Stitchwood system work? Share the end to end process from the user coming to the website to making the delivery. (Do you provide after sales support?) Which part of the system are you the most proud of?
Ajit Shegaonkar: Stitchwood enables customization in these simple ways:
1. "Choose" from the catalogue: Stitchwood offers a carefully curated assortment of sofas, chairs, benches, beds and wardrobes. With more than 50 different product offerings available in over 50 design options, you are truly spoilt for choice when it comes to picking a design. 
2. "Upload" your design: If you've got a special requirement or a unique idea that our online tools can't fulfil, all you have to do is upload a picture of a design you love and we'll make sure it comes to life. You can also use our online tools to custom-make a piece of furniture exactly as you want and in a few minutes.
Yes, we do provide after sales support. They are as follows:
All Stitchwood furniture comes with one year warranty on upholstery and three year warranty on structure.
We offer a no-questions-asked hassle-free return within 7 days of delivery.
We provide free delivery & assembly within three weeks from order.
Free maintenance service provided 3 months after buying the product.
I am happy that we were able to create an online tool that helps people customise their furniture on a real-time basis. We want to make this process more seamless so that customers are able to get what they want as quickly as possible.
CE: Tell us about Stitchwood's service that offers a virtual reality model of the new furniture in customer's existing room. What kind of challenges you faced while coming up with such a feature?

Ajit Shegaonkar: Yes, it's available on request. 30% of our clients have requested for it in the past. Currently we are still testing few features to make it better.
The main challenge is to understand the client's requirement and ensure that we get relevant information from the pictures submitted by them without much hassle.
CE: How was the response to the store in its initial days? In which cities do you currently deliver?
Ajit Shegaonkar: We are an online furniture company and so we don't have a store where we display our products. All our products are made to order. We currently deliver to Mumbai, Thane, Navi Mumbai, Pune, Nashik, Ahmedabad, Surat, Vadodara, Goa, Bengaluru, Delhi and NCR. 

CE: What were the biggest challenges you've had to face so far while setting up Stichwood?
Ajit Shegaonkar: Our two biggest challenges were -
Managing customer expectations - Understanding each customer's unique requirement given our core proposition of personalisation.
Hiring talent - Finding people with the right skill set and right attitude necessary for a startup.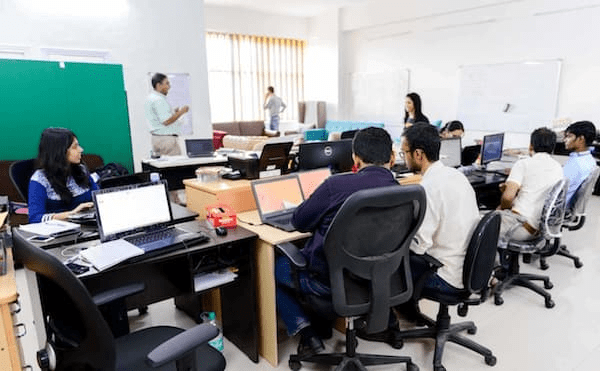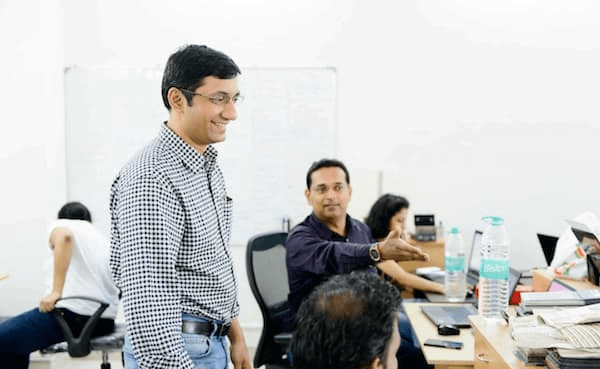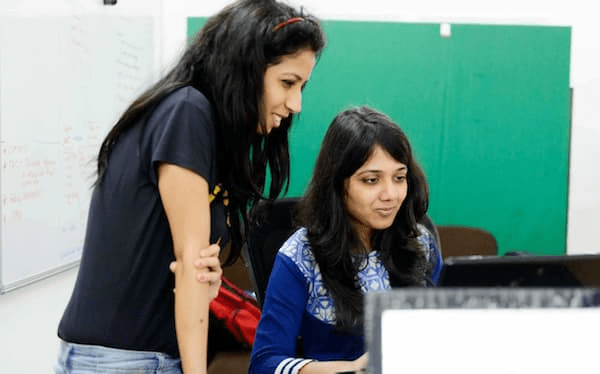 The Stitchwood Team at Mumbai Office 
CE: Whom do you see as your potentials competitors in the market? What measures do you take to maintain an edge over them?
Ajit Shegaonkar: If you look at Stitchwood as an online furniture company then UrbanLadder, PepperFry, FabFurnish etc. become competition. But when you look at it as a custom furniture company, local carpenters and interior decorators become the direct competitors. The main aim is to spread the word by attending conferences, building a network and collaborating with vendors and manufacturers to deliver custom made furniture with good quality to the customers. Currently we plan to focus on improving our technology to be able to fulfil our client's needs in the easiest and quickest way possible.
CE: What are the team's efforts currently focused on? Where do you see the company two and five years from now?
Ajit Shegaonkar: Team's efforts are focussed on building robust operations and ensuring consistent growth. While taking care of day to day activities, each team member ensures that all the processes are in place for future expansion.
Currently, the customised segment accounts for nearly 85% of the home furniture market in India with carpenters, interior designers and other unorganised stores catering to the market demand.
The big players in the online furniture space (FabFurnish, Pepperfry, UrbanLadder, etc) are primarily catering to the readymade furniture market. Hence, we see a massive scope of growth in the custom furniture space.
We are currently manufacturing customised sofas, chairs, benches, beds and wardrobes. We soon plan to launch more product categories such as customised dining table, kids furniture, modular kitchen and so on.
CE: How do you maintain a work life balance? Has entrepreneurship changed you? 
Ajit Shegaonkar: I am a workaholic! But I do find some time for recreational activities. This is mainly to ensure my fitness which eventually allows me to work longer hours without losing my energy levels. This includes morning jogs, night walks and weekend badminton.
CE: Any message or word of advice to your readers?
Ajit Shegaonkar: Starting your own venture can be one of the most crucial decision of your lifetime. Here are some tenets that I followed when we founded Stitchwood:
Do proper market research.
Concentrate more on the issue and don't be hitched to the solution - take an outsider's opinion.
Establish the right co-founding team at the beginning phase of the startup.
Take the risk by putting your skin in the game - invest your money in the idea, don't totally depend on the investor.
Go full time - give your startup the undivided attention that it needs.
Create an action plan for the next 6 months - the investor needs to have transparency on how the money will be utilised.
Be proactive and show sense of urgency to get things done.
Focus on what needs to be implemented - get a bird's eye view.
Do the right thing for the organization and don't be appended to a part or just concentrate on yourself.
Note: Only logged-in members of CrazyEngineers can add replies.
Recent updates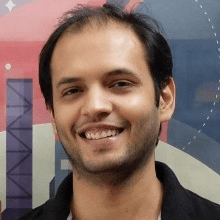 In 10 years, when I go to a hackathon and ask, "Who here has used Postman?" - I want every hand in the room to go up.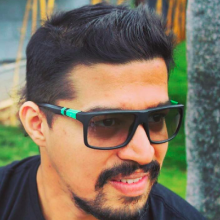 People management, analytical and not emotional driven business decisions is the key.

Abhishek Daga

Thrillophilia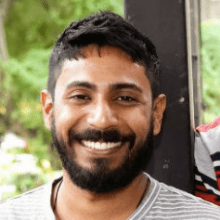 The best way to achieve long-term success is to stay anxious, be super involved in everything that the team does in the nascent stages and keep your eyes on the trophy, even on weekends.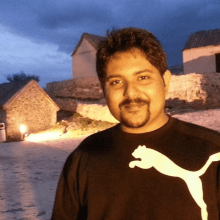 Networking with the right people at the right time is very important for a good clientele. And when you deliver decent work from your end, the goodwill leads to one client from another.

Amitava Ganguly

Couch Potato Media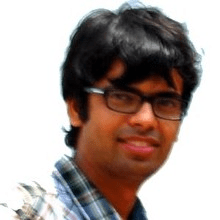 What matters in the long run is how passionate you are about your idea, how much you believe in it, and how well you execute it.

Angam Parashar

ParallelDots