"Entrepreneurship is not part time nor a full time job but it is a Lifestyle"-Ajesh Joy, Co-founder, Ghar260
By - CrazyEngineers • 9 years ago • 38.5k views
Ghar360, a product from TechZag Solutions Pvt. Ltd., was co-founded by Ajesh Joy and Sanju Thomas in the year 2013. Ghar360 is a cloud based 3D augmented reality platform that is reinventing the interior shopping experience by digitizing the floor plan into an interactive walkable space.
With a passion to build a start-up which is primarily focused on Technology, Ajesh Joy and Sanju Thomas previously co-founded Intelligo Technologies Pvt. Ltd. in the year 2010.
In an exclusive interview with CrazyEngineers, Ajesh talks about Ghar360, his co-founder Sanju Thomas, their previous venture Intelligo Technologies Pvt. Ltd., his biggest fear as an entrepreneur and how overcame it. Ajesh also discusses creative ways to build a likeable company and ways of compensation other than money.
Read on to know more.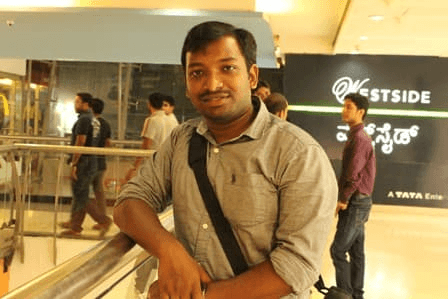 CE:  Hi Ajesh. Could you tell our readers something about Ghar360 that is still unknown to the world?
Ajesh: Ghar360 is a cloud based 3D augmented reality platform that is reinventing the interior shopping experience by digitizing the floor plan into an interactive walkable space's. This product not just gives the aerial view of the floor plans but also gives an option to even go inside the house which would give a realistic feeling that the person is already in the home even before it is really constructed and more interestingly it's as simple as playing a Counter Strike or an IGI game.
This provides a better look and feel for the customers on how their house interiors would look like even before it is really purchased. We are integrating real products to our product so that the users and try, visualize and play around with it before they buy them.
CE:  How did you get in touch with Sanju Thomas, your co-founder at Ghar360?
Ajesh: I met Sanju on July 15th 2005, this was our first day at Karunya University, Coimbatore where Sanju was my roommate. Our friendship started from the very same day (July 15th 2005) till date. It was then a great journey with him - exiting out of a previous startup back in 2010, starting Ghar360. In short both of us are best buddies..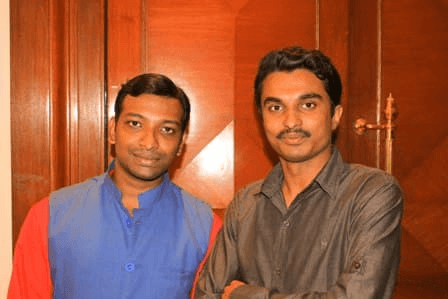 CE: You have also co-founded TechZag Solutions with Sanju Thomas. In the beginning, what motivated you to become an entrepreneur?
Ajesh: Ever since our college days both of us had a dream to become an entrepreneur getting inspired by the great giants like Steve Jobs, mark Zuckerberg, Narayana Murthy etc and always had a strong determination that one day or the other we will be someone like the giants. This is what motivated me to be an entrepreneur.
Ghar360 is a product from TechZag Solutions Pvt Ltd founded by me and Sanju Thomas.
CE: What entrepreneurial hacks have you developed to stay focused and productive in your day-to-day?
What I believe about being an Entrepreneur is – "Entrepreneurship is not part time job nor a full time job but it is a Lifestyle".
Hence there were days where I wake up from my bed and turn on my laptop and start working, ultimately even forgetting to brush my teeth and also take a shower. This happens on a regular basis to stay focused on the work that you do.
Evenings are considered as the sexiest part of a day hence I go out for a walk and take rest in some parks thinking on what needs to be done next to take the right step to go forward. Evening walks gives an energy to stay fit and think positive and also keeps focused on what you need to do.
CE:  Besides money, what are your favourite ways to compensate people?
Ajesh: We believe all the work and no play makes jack a dull boy. Hence we provide good entertainment opportunity to our guys by having a weekend party, movies, trips etc. Apart from that we also offer them Employee Stock Options
CE: What creative things do you do to develop a likeable company culture at Ghar360?
Ajesh: We offer flexible work timings also work from home options to make our people more flexible and comfortable which ultimately gives us better results at the end of the day
CE: What is your greatest fear as an entrepreneur? How do you overcome fear?
Ajesh: The greatest fear that I had was the fear on how users would react and respond to our product. Since our product is first of its kind in the country we had worries on how comfortable our users would be in using our product.
In order to overcome the fear I walked out to the market to meet a couple of people out there, show the product and get their feedback and suggestions and accordingly improve the product that solves the real time problem of the community
CE: Thank you for your time. Any message for our readers?
Ajesh: I would like to give a message to the future entrepreneurs -
Identify a real life problem and create a solution that can make a huge impact in the lives of your prospective customers.
Note: Only logged-in members of CrazyEngineers can add replies.
Recent updates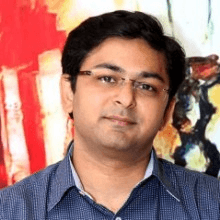 We understood the client's need of going mobile friendly and making solutions that will help save time and money. That is how our direction of being known as one of India's best enterprise mobility solution provider became an aim.

Abhijit Junagade

Winjit Technologies​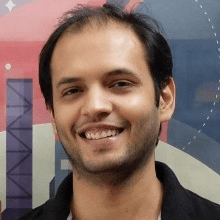 In 10 years, when I go to a hackathon and ask, "Who here has used Postman?" - I want every hand in the room to go up.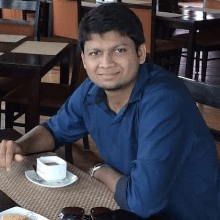 An entrepreneur's life is full of decision points. He shouldn't be afraid of taking wrong decisions.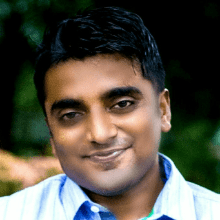 Competencies can be build and nurtured. But right ambition, right motivation and cultural fit is very imp. I will suggest all entrepreneurs in early years to codify it.

Abhishek Ballabh

ExtraaEdge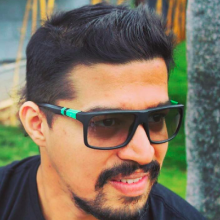 People management, analytical and not emotional driven business decisions is the key.

Abhishek Daga

Thrillophilia