"Transforming the country from a service to a product industry requires fresh minds, attitude and determination" - Aditya Sanghi, Hotelogix
By - CrazyEngineers • 9 years ago • 36.7k views
Hotelogix, a cloud based property management and distribution system, was founded by Prabhash Bhatnagar and Aditya Sanghi in 2008. With its headquarters in New Delhi NCR, India, Hotelogix raised $1.2 million in Series A funding from Accel Partners, Blume Ventures and Mumbai Angels in 2012.
Aditya completed his engineering in Computer Science from Y.C.C.E., Nagpur, while Prakash is an Electrical Engineering Graduate from Jamia Millia Islamia, New Delhi.
In an exclusive interview with CrazyEngineers, Aditya talks about Hotelogix, his educational and professional background, the journey of Hotelogix over the last six years, the team's future expansion plans, their motto and a lot more. Aditya also discusses his childhood goals and learning. Read on!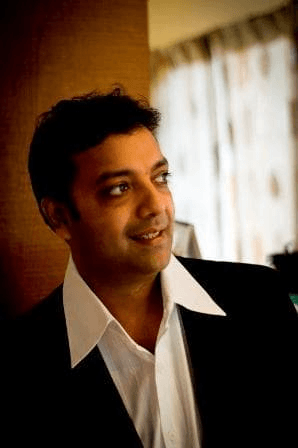 CE: Hi Aditya. Could you brief our readers about Hotelogix?

Aditya: Hotelogix is a cloud based property management and distribution system that helps small and mid-sized hotels streamline operations and boost online room booking revenues.
CE:  You are a Computer Science graduate from Y.C.C.E., Nagpur University. Could you please tell us a bit more about your background?

Aditya: I studied throughout in Nagpur. My schooling was in SFS School, I attended Jr. College at Hislop and then did my engineering from Y.C.C.E. I have always been a sportsperson and was a state level table tennis player. I was a member of various social organizations and formed the youngest ever chapter of Round Table India while studying engineering. I was also a part of a musical band during college days.
CE:  Your entrepreneurial skills were tested at ABO Software Pvt. Ltd., a venture you joined straight out of college. How did this help you as an entrepreneur?

Aditya: The experience at ABO Software gave me direct exposure to a product start-up. I used to read out specifications from printed books since internet was not available then and each mail that we received would cost us Rs. 5. I gained such rich experience - from reading specifications to floating the product out in the international market directly.
We were one of the first product companies and the first 100 members of NASSCOM at that time. It gave me great experience on processes, ethics and practices that need to be followed to come out with an international standard product.
Despite being a very small team, we were highly process-oriented and hence extremely efficient. Since all developers were very busy, one shorthand secretary was available for each developer so that processes could be documented with little effort without losing on time. The company showcased what world-class processes existed and could be followed with minimal resources to achieve quality. Encapsulating my experience there - I went from being a developer to a product architect to pre-sales, support, sales, marketing and post-sales person to a key member who was the one driving it.
CE:  Hotelogix has been providing online property management solutions for over six years now. How has the journey been?

Aditya: It has been an extremely rich experience to be a part of a venture that gives me the opportunity to solve a problem that exists at a global level. To create a global brand that services more than 80 countries as customers. Hotelogix is the only company that exists globally to service the hospitality enterprise tech space that is completely online, not just as a product but also as a business. Hotelogix markets, sells, services and supports online as a cloud PMS.
This has put me in a unique position as one of the very few from India who have been able to achieve this feat in the enterprise technology space. The additional experience of running such a business on a SaaS model has been tremendous as it tests the quality of not just the product but all facets of a company to the limit, like marketing, sales, product and support.
CE:  Hotelogix is used in over 80 countries including the USA, UK, Mexico, Spain, Australia, Thailand, Indonesia, Malaysia, etc. Where do you see Hotelogix five years down the lane?

Aditya: Five years down the line, with Hotelogix continuing to progress the way it is currently, it will certainly be the number 1 brand offering hospitality products to the SME market.
CE:  What is your motto? What did you always want to be when you grew up?

Aditya:
I always wanted to do things that make a difference as I aspired to make a mark and leave an imprint in every facet of life that I have ventured into - be it sports, competitions, or profession.
I have also wanted to ensure that India is seen as a country that creates great products rather than just offering outsourced services. I believe that the next rise of the Indian economy will surely come from the software product industry.
CE: What did you learn recently that changed the way you live?

Aditya: In the last few years, being among the vibrant community of entrepreneurs, I have learnt the art of giving. It is phenomenal to see how other companies and entrepreneurs are ready to spend their valuable time in mentoring and helping us just with one objective - that we should not make the same mistakes they have made.
CE:  How do you spend the majority of your free time?

Aditya: Socializing with friends that do not discuss work.
CE:  Thank you for your time. Any message for our readers?

I strongly believe that to transform the country from a service to a product industry requires fresh minds, attitude and determination. Such a combination is available only with the young blood.
It is time that freshers and young talent take it not just as a part-time hobby but a moral responsibility to drive this change for the country. Hotelogix would give every opportunity to such right-minded professionals to join its initiative for the same. 
Note: Only logged-in members of CrazyEngineers can add replies.
Recent updates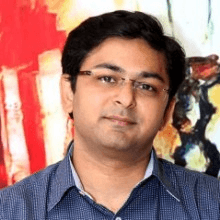 We understood the client's need of going mobile friendly and making solutions that will help save time and money. That is how our direction of being known as one of India's best enterprise mobility solution provider became an aim.

Abhijit Junagade

Winjit Technologies​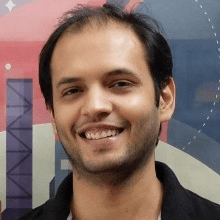 In 10 years, when I go to a hackathon and ask, "Who here has used Postman?" - I want every hand in the room to go up.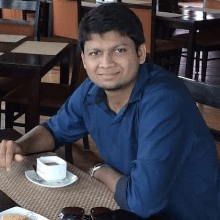 An entrepreneur's life is full of decision points. He shouldn't be afraid of taking wrong decisions.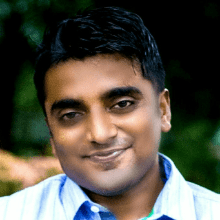 Competencies can be build and nurtured. But right ambition, right motivation and cultural fit is very imp. I will suggest all entrepreneurs in early years to codify it.

Abhishek Ballabh

ExtraaEdge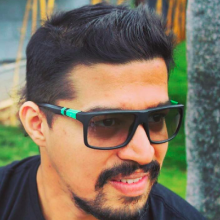 People management, analytical and not emotional driven business decisions is the key.

Abhishek Daga

Thrillophilia