Revolutionizing The Indian Matchmaking With Aisle.co
By - CrazyEngineers • 8 years ago • 67.7k views
Able Joseph is the founder of Aisle.co. Aisle is all set to revolutionize the Indian matchmaking. Aisle promises to address the pain points that have risen over the years in the matchmaking community. With an array of individuals from different walks of life Aisle allows one to choose and connect with individuals based on their interests, favorites and a brief bio.

Able Joseph is a Google certified advertising & analytics professional, an ex-musician and a lover of aesthetically pleasing hardware and software. He has managed over $2M in online advertising. Joseph helped build and scale 3 e-commerce startups in Dubai after having to shut down his online pet clothing store headquartered in Bangalore. He drives the product, it's design and it's positioning at Aisle.co.

In an exclusive interview with CrazyEngineers.com, Joseph talks about Aisle.co, his professional achievements, hobbies, interests, ideals and passion. Joseph also talks about his definition of success, ways to achieve long term success and the sacrifices he had to make to become a successful entrepreneur.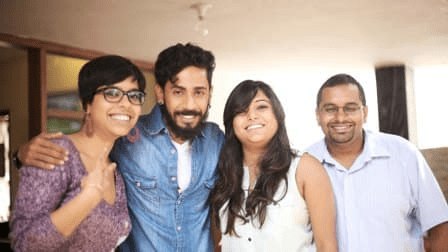 Please read the following interview to know more.

CE: Hi Joseph. Could you give us a brief overview of Aisle? 

Joseph: Our generation believes in the progressive process of friendship, courtship, love and marriage and Aisle is built around this philosophy. Aisle is the way forward for single urban Indians worldwide to connect with somebody who they could potentially end up having a family with.

The primary reason why Aisle will be the number one destination for finding one's partner is because we handpick our members from all of the applicants. We do this so that there's somebody at Aisle for everybody. The best part is that our users have the desire to settle down, maybe not immediately, but eventually and it certainly works better when you connect with somebody, online or offline, with the that intent. You simply cannot be sure about the intentions of the pretty girl you met at a concert or the tall, dark and handsome man you met at the library. If you wanted to know what was going through their minds, that would be the most awkward discussion to have, isn't it? Hence, we bring you - Aisle ?
CE: Could you please tell our readers about your professional achievements?

Joseph: Sure, here are the top 5.
1. Founder, Skratch Lab Entertainment: An artist management company and DJ school run in partnership with DJ Panic. We managed 7 artists including 3 international artists and toured all over the country. A time that I dearly miss.
2. Founder, Collarbone: An online store that sold clothing for dogs and cats. We sold close to 150 units in Bangalore just through word of mouth.
3. Co-founder, Kim's Place: A foster home for pets run by 2 sisters, Kim & Mami Bawitlung. Please don't mistake this for a kennel. If anybody from Bangalore considered their pooches to be like family, Kim's place is where they need to be leaving them while away.
4. Google certifications: After having spent close to $2M on online advertising for a number of companies in Dubai, it felt good to score big in digital analytics and advertising tests by Google.
5. And now of course Aisle. ?
CE: A good business idea is rooted in something you are passionate about. Could you explain it a bit in more detail with an example?

Joseph: I'd like to put that differently as I've met more people who are passionate than knowledgeable. Sure, passion keeps you hungry, but I believe that a simple idea can become a great business in the hands of skilled, knowledgeable, hardworking entrepreneurs.

If I wasn't making posters for all of our shows on photoshop back in the days, Aisle wouldn't look like what it does today. And our aesthetics is definitely one of our USPs. So yea, it's surely knowledge through experience that worked for me.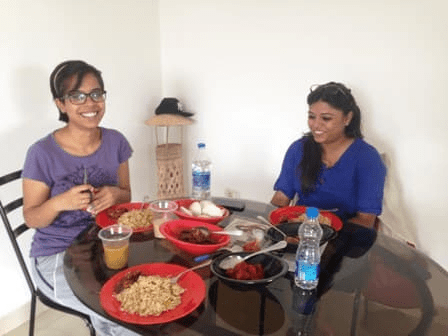 CE: Why did you name your startup "Aisle.co"?

Joseph: We don't encourage casual dating, and 'Aisle' symbolizes that fact if you think about it. We also wanted a web friendly brand name that'd sound the same to both north and south Indians from around the world, unlike those popular online marriage bureaus who some might mistake to be our competitors.

CE: We would like to know about your hobbies and interests.

Joseph: I absolutely love art and philosophy. Music production used to be my thing, but now I'm more into script writing and film making. I haven't tried my hands in it just yet, but a short film is definitely on the cards. In my free time, I like reading up about the ancient Greeks or crypto currencies. I also enjoy long walks by myself, trading stocks, window shopping for clothes (offline) and chicken wings. 
CE: What are your ideals? How do you define success?

Joseph: I try to think with my conscience at all times. If that wasn't the case I probably would've made an Indianized version of Tinder, which would've had like a 1,000 downloads a day and had all the teenagers in our country meet each for all the wrong reasons.
I think success is subjective. Periodic feelings of success come when I achieve or accomplish something that is important to me. But in general, if one can build something good for society or the next generation, and make money out of it, you'll be considered to be successful. But that's not success, is it?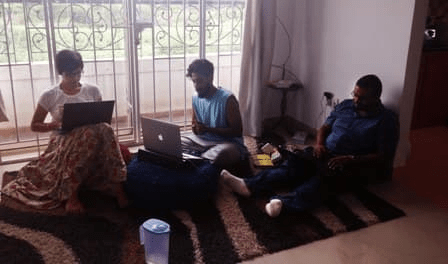 CE: What according to you is the best way to achieve long-term success?

Joseph: I'm a fan of the brains behind Apple and WWE. They are miles ahead of competition. The common denominator is that the visionary worried about his product and was hands on with almost every area of work. Vince McMahon, the Chairman& CEO of WWE, has played a promoter, announcer, commentator, film producer, storyline chief, actor and even an occasional professional wrestler.
So yea, the best way to achieve long-term success in my opinion, is to stay anxious, be super involved in everything that the team does in the nascent stages and keep your eyes on the trophy, even on weekends.
CE: What sacrifices have you had to make to be a successful entrepreneur?
Joseph: Plenty. I botched my college life. Missed out on travel. Had 2 minute noodles too often. Still don't own a vehicle. Have more associates than friends. And sadly enough, coming from a close knit family, I'm the one who never makes it home on Christmas.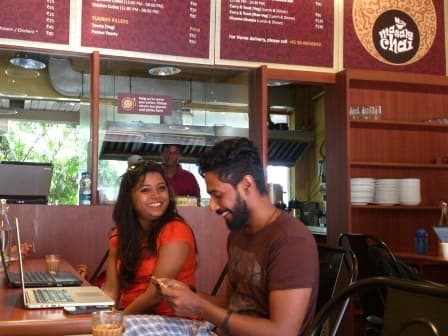 CE: If you were conducting this interview, what question would you ask?
Joseph: If you had to pick one from all of the tabs open on your browser. And you had the dating apps, the marriage bureaus and Aisle. Which one would you pick? Thank you very much ?
CE: Thank you for your time. Any message for our readers?

Joseph: 
Keeping in mind your audience - I think an IMDb suited to Indian tastes would be nice. Somebody should give it a try.
Note: Only logged-in members of CrazyEngineers can add replies.
Recent updates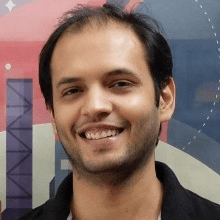 In 10 years, when I go to a hackathon and ask, "Who here has used Postman?" - I want every hand in the room to go up.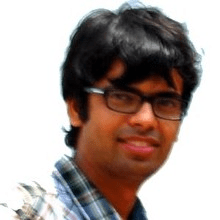 What matters in the long run is how passionate you are about your idea, how much you believe in it, and how well you execute it.

Angam Parashar

ParallelDots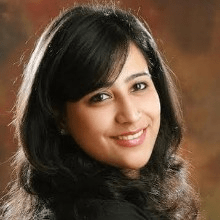 Giving up the comfort of a decent career and a stable income and going to an unknown void was the most difficult thing to do.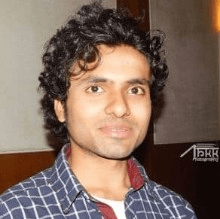 We want to aware people about the benefits of proper organized disposal of waste material can create an impact to their life to the nation and to the environment.

Anurag Asati

TheKabadiwala.com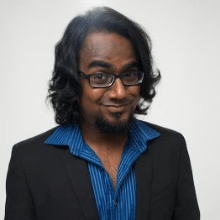 Follow your gut, work hard to ensure quality, capitalise on your strengths and have fun.