"Don't dwell too much on things that did not work out." -Abhishek Patil, Oliveboard
By - CrazyEngineers • 8 years ago • 35.9k views
Oliveboard is a new e-learning company founded by Abhishek Patil and Satish Kumar in the year 2012. Oliveboard provides online preparation for students preparing for various competitive exams such as CAT, GMAT, CMAT, XAT, GRE, and Bank exams.
Abhishek Patil completed Engineering in Telecommunication from B.M.S. College of Engineering in the year 2004. After completing MBA from Mendoza College of Business in the year 2008, he joined the 'Startup Leadership Program' for one year. The program takes 25 outstanding entrepreneurs every year and puts them through a interactive, unique, and world-class education program.
In an exclusive interview with CrazyEngineers.com, we got Abhishek to talk about his experiences at Oliveboard, his co-founder Satish Kumar, Startups in the EdTech domain, the biggest technical and financial challenges Abhishek had to face during development of Oliveboard and a lot more. Read on!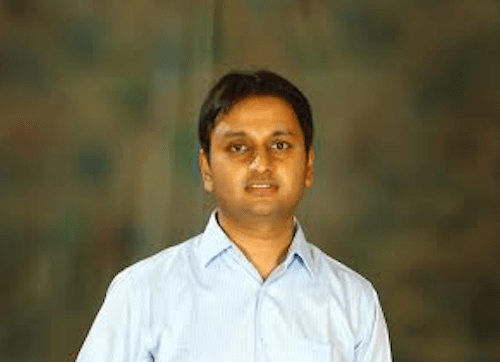 CE:  Hello Abhishek. Could you please give a brief overview of Oliveboard?

Abhishek: Founded in June 2012, Oliveboard is an exam preparation platform. The platform provides students with Videos, Lessons, Unlimited Practice, & Mock Tests with a focus on being Social & Adaptive. The Adaptive engine understands a student's strength's and weaknesses and provides more practice on areas where a student needs to work on the most. Our Group Study platform is a collaborative tool where multiple students practice together in a gamified environment. Currently we support MBA and Banking entrance exams.
CE: How did you get in touch with Satish Kumar, your co-founder at Oliveboard?

Abhishek: Both of us met at Inmobi and subsequently worked together on a number of initiatives there. We were quite comfortable working with each other even before we decided to start this up.
CE: Why did you name your startup Oliveboard?
Abhishek: If I could re-trace the sequence - As an education company, the first thing that came to our mind was Blackboard. There were many companies with that name and domain names would have been an issue. At this point, someone pointed out that Blackboards are very traditional and these days most classrooms use a 'Greenboard'. We didn't like the name nor were the domains available. Instead, we picked something that's black & green.
CE:  What is the one life lesson you learned after becoming an entrepreneur?
Abhishek: Don't dwell too much on things that did not work out. There are, at times, so many things that do not work out that you just cant dwell on all of them.
The pace at which things happen in a startup teaches you to take the rejections & failures in your stride and quickly move on.
CE: How difficult is it to startup in the education domain? What will be your advice to EdTech entrepreneurs?
Abhishek: If you look at the last 50 years, Education is the one industry where little has changed despite advancements in technology. While it is not difficult to startup in the informal education space, succeeding probably takes a little longer as technology adoption is not very fast as the places where students spend most of their time (schools & colleges) are adopting tech slowly and once that happens, students will be more comfortable using tech even outside.
No real advice but Education is large and one might need to pick the specific area and problem one wants to solve before investing time.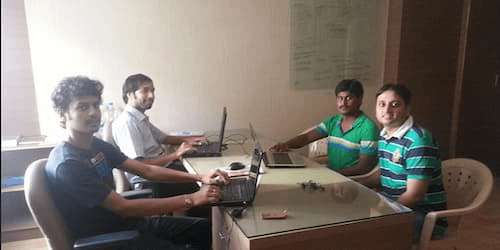 The team at Oliveboard
CE:  What were the biggest technical and financial challenges you had to face during development of Oliveboard?
Abhishek: Payments and internet penetration are well documented problems that any internet business faces in India and we were no different. Availability of structured content from other content creators was far more uncommon than we had anticipated.
There have been very few Edtech success stories on the B2C side and hence investors are also cautious. However, there have been a few investments earlier this year. We are still bootstrapped and while that was difficult during the early stages, the revenue stream now more than pays for all the bills.
CE:  If you knew the world was ending in 2016, what would you do differently?
Abhishek: Get a life... A social one...
CE:  If you could witness any event past, present or future, what would it be? Why?
Abhishek: There are several occurrences in Indian & World History where I would have liked to have witnessed the sequence of events. A more discrete one would be, for the mystique associated with it, the Hanging Gardens of Babylon, if at all it ever existed.
CE:  Thank you for the time you have spent with us. Any message for our readers?
Abhishek: You guys are doing a great job. There is way too much gyaan out there already for entrepreneurs and aspiring ones and I do not want to add more to it. But all I can say is that I only listen to experiences of others and try to get my own learnings out of it. There are many such experiences shared on your site.
Note: Only logged-in members of CrazyEngineers can add replies.
Recent updates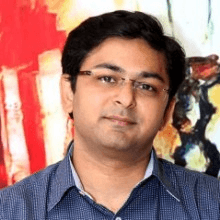 We understood the client's need of going mobile friendly and making solutions that will help save time and money. That is how our direction of being known as one of India's best enterprise mobility solution provider became an aim.

Abhijit Junagade

Winjit Technologies​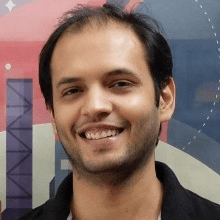 In 10 years, when I go to a hackathon and ask, "Who here has used Postman?" - I want every hand in the room to go up.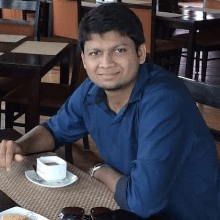 An entrepreneur's life is full of decision points. He shouldn't be afraid of taking wrong decisions.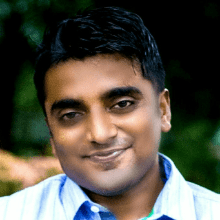 Competencies can be build and nurtured. But right ambition, right motivation and cultural fit is very imp. I will suggest all entrepreneurs in early years to codify it.

Abhishek Ballabh

ExtraaEdge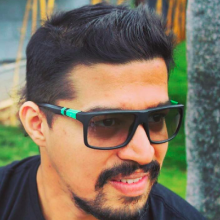 People management, analytical and not emotional driven business decisions is the key.

Abhishek Daga

Thrillophilia