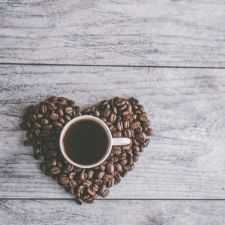 Coffee Room
Discuss anything here - everything that you wish to discuss with fellow engineers.
12834 Members
Join this group to post and comment.
Your New Year Resolution
Time to declare your new year [2009] resolution.

Big K's New Year Resolution :

1. Pay attention to health.
2. Sleep more :smile:
3. Work on honing guitaring skills.
4. Blog more
5. :sshhh:
well nice initiative.....


My New Year Resolution
1. Have a girl friend.. 😉
2. Spend more time with my Family
3. Look out to add more colours in Life 😀
4. Progress towards my Goal

Though the list goes on... i hope these are of top priority
My 2009 year Resolution:

1. Getting lots and lots of work this year. I do not want even a single second free for myself. I want to keep myself as busy as I can 😀 .
2. Of course should get enough time to do fun also. ;-)
3. Get good rating in action letter.
4. Get salary hike.
5. Get good food to eat everyday.
6. Focussing on effective time management.
Though I hardly live upto my expectations, but still I don't fail in framing new year resolutions.
Mine are :
1. Want to realize value of time.
2. Want to start and lead my career in accordance with my interests. (for this year, just start! 😁)
3. Want to establish a regulated daily routine to include things other than work.

That will be all! 😁
Every CEan should add this to his/her resolution list :-

-> Be more active on CE 😁
my resolutions are:
1. get 8 pack abs and a good muscular body.
2. develop a new project for my final year.
3. improve my english.
4. to prepare myself for writing selection exam of indian air force.
5. to join in any part time job.
6. etc
.
.
.
.
.
.
n. to change these resolutions into reality in the coming year...