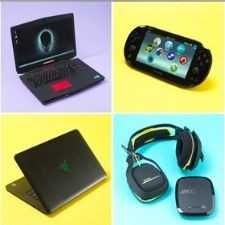 Gadget Geeks
Discuss all electronic gadgets - ask questions, doubts, troubleshooting tips et al. to fellow gadget geeks.
609 Members
Join this group to post and comment.
Your Android Game May Be Recording Your TV & Movie Viewing Activity Using Your Microphone
Ever since smartphone apps with a huge permissions list have been in existence, there have been conspiracy theories that have always told us that our smartphone's cameras and microphones are being used to keep tabs on our daily habits so that that can collect personal data to curate advertisements. This speculation has got a boost from a report in
The New York Times
which found out that some Android apps on the Play Store employ a tracking technology that uses your smartphone's microphone to record snippets of your TV and movie viewing in order to show ads. The troubling news here is twofold. Firstly this service often runs in the background even when you are not playing the game. Secondly, this tracking technology was found on some Android games which are targeted towards children.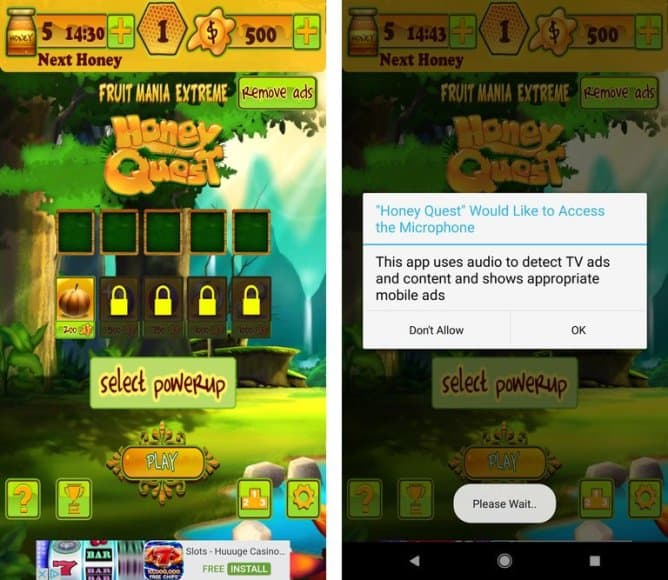 ​
The firm behind this technology is Alphonso. Alphonso created the Alphonso Automated Content Recognition that records audio samples from your smartphone's microphone to know which TV show, streaming program or movie you are watching so that they can cater targeted and more relevant ads to you. In fairness Alphonso points out that they are an opt-in service and the recorded data from your microphone is converted into digital hashes before it leaves your smartphone but the problem arises from the fact that they are not in control of who uses their service. For example, an Indian company called KLAP Edutainment has been using Alphonso Automated Content Recognition in its games called Teeth Fixed and Zap Balloons which are primarily targeted towards children and have an ESRB rating for all ages. Shouldn't this service be targeting adults only who are mature enough to understand what permissions they are giving to a smartphone game?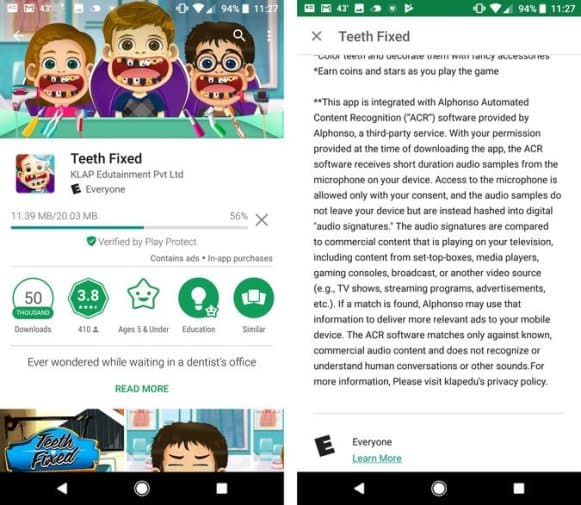 ​
The Alphonso Automated Content Recognition has been found to be used in more than 250 Android games. These were the ones who have disclosed the fact they are using this tracking software on the Google Play Store description. The company claims roughly a thousand apps and games including social networking apps are using this tracking software but since they have not mentioned or kept this information hidden deep inside the "Read More" section which most of us don't bother to read, we cannot have a clear idea which apps are using technology.
Alphonso have clearly stated in their statement that they do not record conversations but rather match the snippets of audio they have picked up from the microphone with their library which often includes snippets from upcoming movies as well. They have also put up
instructions
on how to opt out of their tracking software. So next time a smartphone app or games asks you for permission that goes beyond its permissions list, take a good hard look before giving it the go ahead.
Source:
The New York Times