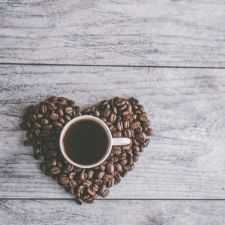 Coffee Room
Discuss anything here - everything that you wish to discuss with fellow engineers.
12834 Members
Join this group to post and comment.
Your all time favorite guitar riff!
Many! 😁

To start with -

Sultan Of Swing [The intro riff 😲 ] - By Dire Straits.
1.Sweet Child o Mine G&R

One day I would love to see 'crazyengineers' play it and teach it on youtube 😁

2. november rain

3.Bheegi Bheegi se raate - gangster
wow, hard to narrow down:

1. sleep walker- brian setzer
2. seperate ways(worlds apart) neal schon of Journey
3. rumble- link wray
4. lord, I just can't keep from crying- blind willie johnson
5. Jimi hendrix- american nationl anthem
6. Misirlou- **** dale (lol, it got edited even though it is a real guy's first name)
7. john lee hooker- boom boom
8.juda priest-rocka rolla
9. rev horton heat- galaxy 500
10 phish-farmhouse
11. tommy james-crimson & clover

sheesh, I'll stop there for now!
yeah, rolling stones "satisfaction" is another everyone knows riff. Then of course there is the first rock riff every beginner guitarist learns, "smoke on the water" and also "stairway to heaven"
I love Nirvana.

Smells like teen Spirit 😀