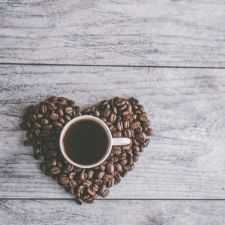 Coffee Room
Discuss anything here - everything that you wish to discuss with fellow engineers.
12829 Members
Join this group to post and comment.
Yahoo Messenger to be integrated with Yahoo Mail
Hello CEans!
While browsing the net, I came across this article on Cnet News -
https://news.com.com/2100-1032_3-6133998.html
Yahoo is late, but better late than never. The best thing I liked about YM being integrated with Y!Mail is that the messaging feature totally mixes with the Y! Mail UI. 😉
Way to Go, Yahoo!
-The Big K-
i thought people were ditching yahoo and moving to google. !!!
desijays

i thought people were ditching yahoo and moving to google. !!!
Not really 😉 ! Yahoo! is loaded with creative people & they will strike back with force. I guess Yahoo & MSN joined hands to beat Goog's Gtalk.
I bet loyal yahoo users will be pleased to see YM integrated with yahoo mail.
-The Big K-
I am a loyal Yahoo user and I don't like Gmail 😒 . Very good move by Yahoo to retain its users. I think yahoo must integrate messenger service with all its existing services.

R
I just checked out the link. Nice step by Yahoo!. I too am a Yahoo! fan above all other existing messengers. Hope to see the implementation in our Yahoo! mail boxeses soon.
Yes. Good that this has happened. Google would have to think something fast. G mail anyway had an integrated chatting mechanism. Dont know why Yahoo took so long for this.

Anyway G mail is a nice mail service with a lot of features. It is very quick.
Now Yahoo mail beta is also very good.

The only sad part is G talk has a long long way to go to attain the user friendliness and feature list of Y! messenger.

Buck up Google !! Life's aint easy anymore !!

Frankly, I just want a simple messaging system that works .. Gtalk rocks in that sense ... Y! has too many hangups, ... one of my pet peeves with Y! is that the limit of 385 contacts ... yeah! you actuallly have to delete one of your existing contacts to add someone new!! grrrrr.... they shud get working on that one for sure ... its great that they integrated their mail with the msngr ... i guess this msngr wud b more of a bare bones version sans all the imvs and the audibles which made the appn heavy on the system. but then agian, thats just my opinion, a lot of users love these features. good to see this link, can we have more of such interesting news posted on the forums?