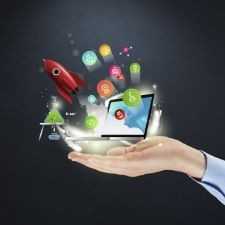 Startups & Business
Global Startup Community: Entrepreneurship is hard - Let's help each other succeed in business.
329 Members
Join this group to post and comment.
Yahoo CEO Admits Falsely Claiming Computer Science Degree. Does It Matter?
Yahoo hired ex-Paypal president Scott Thompson to save its sinking ship. Scott Thompson had earlier claimed that he has a degree in accounting and computer science. However, Yahoo's investor, Daniel Loeb found out that Thompson does not hold a degree in Computer Science as he claimed. He only holds a degree in accounting. Yahoo acknowledged it as 'inadvertent error' and further said that it does not alert that Mr. Thompson is not a qualified executive.

We don't know what's up at Yahoo and why did Mr. Thompson claim that he has the degree in CS. It could have been a mistake that someone else did. But the point here is; does it matter that the CEO to have a degree in engineering? If no, what parameters should be used to call a person 'qualified'?
I was baffled when I saw most of the tech blogs covering this news to make it spread like wildfire.

Most people are talking about he being a highly qualified liar. And saying that being a liar is what qualifies him to be an executive. After all, most executives are just politicians, and politicians seemingly have a pathological need to lie. 😕 This is so not right.

If I say I have MIT PhD degrees in CS and IT, will I get a job at Yahoo now?
Yahoo must have hired him for his experience at PayPal since that's a much better indicator of success than what he majored in.

No matter what Yahoo does, they keep getting bad press.
I'd not think he's a liar. As I said, it could have been an admin staff's mistake. But who knows? Having a degree is good but it's not a must. Degree is just a sheet of paper, it doesn't guarantee how you work and where do you work.

I remember when working for a big company; I had to reject a candidate just because he didn't have an 'engineering degree', he had this MCA degree but his technical knowledge would put him ahead of CS engineers with 5 years of experience!

#badsystems!
Yes It matters. He lied..thats what I assume. because, if the admin staff have done the mistake, in the media he would have not blamed the chicago consultant , for the same.
I think its more if moral defamation rather than defamation of his abilities. No one prefers employees with fake CV, let alone it be CEO.