Xiaomi Launches Mi VR Play Headset
All Android smartphone manufacturers have their VR headsets except for Xiaomi. It was inevitable that Xiaomi, one of the rising smartphone brands would launch theirs, the question was when. The answer is today. The Chinese electronics conglomerate chief Hugo Barra put up details about the VR headset on his Twitter handle unimaginatively christened Mi VR Play. On first look you immediately notice that instead of using low-end Velcro to secure the smartphone like they do on Google Cardboard headsets, the smartphone is secured on the front in a pocket that can be zipped in two ways. You have to note here that smartphone ranging from 4.7inches to 5.7inches can be accommodated inside the Mi VR Play.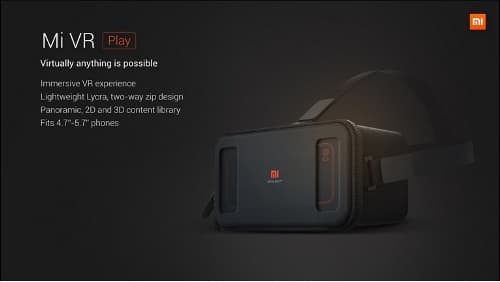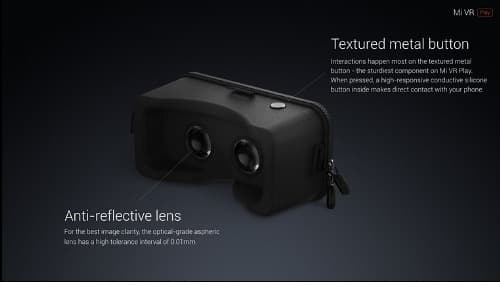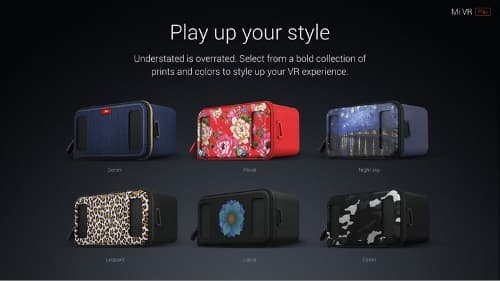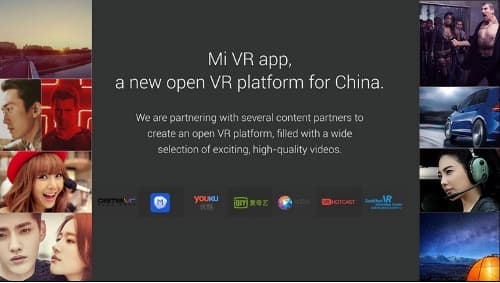 ​
Xiaomi has paid careful attention on smaller details. The external body is coated with Lycra which means it is long lasting than plastic and it allows for multiple designs. The Mi VR Play is available in six different designs. The company has put in anti-slip rubber strips which restrict the movement of the smartphone and prevent accidental presses. You can interact with your smartphone using the textured metal button located on the top of the Mi VR Play which is in contact with the silicone button which touches your smartphone screen. Instead of putting in cheap plastic lenses inside the Mi VR Play, Xiaomi has inserted optical grade anti-reflective spherical lenses which provide maximum clarity.
Since the headset will make a debut in China, the company has tied up with various entertainment providers in the country to launch the Mi VR app which is loaded with panoramic 2D and 3D Chinese content. The Mi VR Play has been made available to a few select individuals under the public testing program for just RMB 1 ($0.15). General availability for the public and retail pricing information is awaited.
Source:
Hugo Barra On Twitter
&
Mi Forum

Trying different.... Great...will influence society...
Only logged in users can reply.