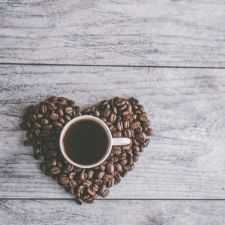 Coffee Room
Discuss anything here - everything that you wish to discuss with fellow engineers.
12829 Members
Join this group to post and comment.
Working on Mainframes in MNC, Wish To Switch Domain
Hi Kaustubh,

Its been almost 1.5 years since I have been working in an MNC. I have always been interested in learning new tech and doing some interesting stuff but since I joined my organization i was randomly put into Mainframes .I am currently into an application Support project which doesn't interests me at all due to plethora of reasons and most important one being that I d'nt have any interest in mainframes.
I have knowledge of C#,ASP.NET and other web technologies too.I keep learning them myself . I had always wanted to work on web using .NET but currently I see myself all stuck.
So,i have decided to go for a tech change .While I am currently looking for a new job a senior of mine has suggested me to learn Selenium as well.This has landed me in a dilemma again.
Could you please guide me on this from all aspects and help me make the right decision.

Thank You.
@Shivangi Rawat
- Most of the mainframe projects in India are support projects because those are legacy systems. It'll be a while before banks and other major corporations make a switch to newer technologies.
You should be very careful about who you take advice from. Selenium, as you'd have found out - is an automation testing tool. If you are willing to make a switch from Mainframes to automation testing; Selenium will definitely help; however that will make your main domain as 'QA'. There's nothing 'wrong' as such with it; but most of the people seem to make a big deal about their technologies.
You mentioned your affinity for .NET technologies. The only and the correct way to get rid of your confusion is to first decide what your career goals are. What kind of work do you imagine yourself enjoying. It'd not be wrong to talk to people working in testing teams and find out what kind of work they are doing and then decide if that attracts you. Talking to unknown colleagues may look weird; but you'll thank yourself that you did.
I'm a strong supporter of technology-switch within existing organisation. Talk to the HRs and others in your organization and see if they offer role in the domain of your choice. Hope this helps. All the best!
Hi Kaustubh,

Thank you so much for your valuable advise.It was of great help..

But,I am facing one more issue here.I had already spoken more than a month back with my manager about my technology change .I explained him all that I had in mind but he didn't seem to give any positive response.He straight away told that it's not possible even if I go to the HR. In such a situation what should be the right step?
Please guide me on this too .

Thank you
Shivangi Rawat

I explained him all that I had in mind but he didn't seem to give any positive response.He straight away told that it's not possible even if I go to the HR.
I'd not want to work for any manager/boss who isn't very cooperative. Or maybe the company doesn't allow domain change. The best way out is to look for a new job. I'd still talk to HR in private and see if speaking with any higher authority in the company helps. My best guess is that you'll get help from someone very senior in your company. You just have to go and talk to them.
Thanks Kaustubh.I will definitely do that..
Hi Shivangi,

I see that you have interest in application development using .NET. Is this something you are able to do in your free time?
Hi Ash,
Yes,I am able to keep up with my learnings in .NET during my free time.
I suggest while looking out for the new job you can spend the free time developing .NET applications to strengthen your skills and find freelancing jobs to add to your portfolio.

It may help you get a better job prospects.

Perhaps you can start a .NET project here on CrazyEngineers where we can all discuss and contribute 😁
Yes sure.. It would be great ..So, from where can I get the idea for my project?