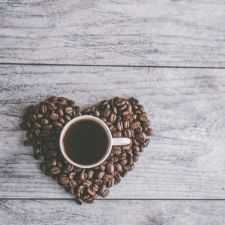 Coffee Room
Discuss anything here - everything that you wish to discuss with fellow engineers.
12829 Members
Join this group to post and comment.
Will you steal my next BIG BANG Idea?
Well well!

That's what lot of the wanna-be entrepreneurs fear the most! But should you really worry about your idea being stolen?

I've been approached by quite a few wanna-be entrepreneurs who wanted to seek feedback about going ahead with their idea. The problem - they never told me their real idea; instead spent time beating around the bush and thereby, wasting their own/my time. It would be worth knowing what our CEans think about this: If you have an idea that you know will make you the next Mark Zuckerberg; should you share it with your friends/relatives/colleagues and seek feedback, find potential co-founders, investors etc.? Or should you start working on it on your own?

I believe its OK to share your ideas. I've done it so many times and no one ever stole any of my ideas 😁 . However, people unknowingly give you lots of GREAT feedback about your idea. They bring a new view, new approach that might help you execute your idea in a better way.

However, its very important that you share your idea with the right people. Most of the times, you'll be laughed at or turned down. That should not stop you - if you believe your idea is worth following.

Your say -
Hm, its a matter of personal preference I guess. If I do happen to have a kick ass idea, I wouldnt want the whole world knowing about it until I'm sure I have the resources to implement it 😉

But then again, I would still share it with people who I know would "help" me rather than leeches who would back stab me and running off with my hard work the first chance they get!

Its a matter of trust, I suppose.
I'm agree on big K's thoughts on this ! The one who thinks to steal the idea will not to be able to implement it, I think ! To implement the idea you require same mind that generated this idea. An Idea requires lot of innovation to implement it too.
On the other hand, sharing an idea will give you lot of thoughts on it. but one has to make sure he doesn't get discouraged by criticizers.