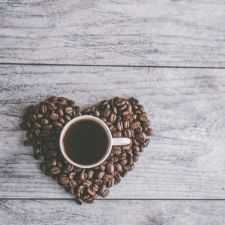 Coffee Room
Discuss anything here - everything that you wish to discuss with fellow engineers.
12889 Members
Join this group to post and comment.
Why Too Many "Sir Or Madam" In Conversation Ain't Good?
I've observed a lot of students use 'Sir' in their conversations with anyone senior to them. For example, during interviews it's very common to find a candidate saying

"Good morning Sir. Sir my name is Amit. Sir I'm from SRZ college of engineering, sir."

'Sir' or 'Madam' is usually used to show respect. But multiple 'sirs' or 'madams' don't show that you have a 'deep respect'. Avoid using those words frequently in a conversation.

Any thoughts on this?
I generally dont use sir/madam at work.It doesnot show deep respect. It only shows we have deep builtin fear and low self esteem.
I feel, all employees are at thier own roles, I don't really have to address them Sir/Madam keeping their roles in consideration.
It has been a practice right from our school days, frequent usage of 'sir' and 'madam'.

In my campus interview, HR told me, not to call him has sir. 😀
Using it once or twice in a conversation is okay. But when you embed too many of them then that's annoying.
It certainly is. It gets worse as one gets older. However, only in India age automatically earns that. That there is 'No fool like an old fool' gets the go by.
respect is rather earned. Whenwe encounter someone with auster personality , we autmatically address them as sir/madam. But addressing someone sir/madam only because of their cader at work is a big no-no for me
It should be removed from all organizations.
Even in NID (National Institute of Design) students calls everyone by name either senior, teacher or dean..

If you observe govt. employees eventually talking *to their senior* face to face, or on phone you can hear only following
sir.... sir... siiir. sir sir sir sssiir ...😁
At our office , everyone is said that we should not call any one as "sir".

But my manager and his manager calls everyone sir, which actually makes us to call them sir again 😔

I told a 2 weeks ago in a team meeting that, "Please dont call me sir, I didnt teach you anything 😛 "

Everyone started calling me by my name now, however people still call sir old habits die hard.
THere are two versions of 'sir', the short (British) sir, which is formal address of the superior and the Tamil 'saar', which is applied to a male stranger, especially older than the speaker.
you are right, too much of "sir" "madam" only indicates fear.

when i went for internship, last summer, our supervisor gave us the freedom to address him by his name, and believe me , we used the freedom !
infact our one of the english teacher said that while writing a letter why to give so respect by writing "respected sir" just use "dear sir" bcoz writing sir is a respect in its own...
I used to follow this before, but not from the past few months.
I think it showcases our low self esteem and its so happens that a person may misunderstand the respect you give as fear and may take advantage or misuse it(It happened with me). I think in a work environment it is totally unnecessary, as we and our seniors/boss work for the same company and it is the company that pays us, not our Bosses/Leads?whoever we can call as Sir.