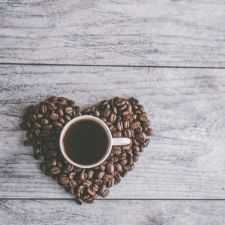 Coffee Room
Discuss anything here - everything that you wish to discuss with fellow engineers.
12890 Members
Join this group to post and comment.
Why is there so much strife in the world as a whole and right now in our corner?
Isn't a toddler laughing and chasing a butterfly the same happy
A starving child crying for food deserves the same compassion irrespective of what nationality that unfortunate one was born into without its own consent.
My family was involved in the freedom struggle in the early 20th century. Uncles from both sides of the family were jailed for participating in the Swarajya movement.
I find it very sad that instead of spending what little resources are available to using them for the betterment of all , we are engaged in confrontation.
Let us all hope and pray that this craziness ends soon and we all go back to being just CEans contributing our mite and combined might to make this a better world and realise "Vasudaiva Kutumbakam". 
I apologise to the CEan community for this private rant.
It's not a private rant for sure. There has to be sanity in the world; but the system designed by God doesn't seem to work like that. In the modern world, it's almost stupid to just stand still when someone is slapping us repeatedly. You've to slap them back and expect them to cool down.
I wonder if war is a solution; but when both parties involved are holding guns; there can't be no peace. 
This is John Lennon's version of Vasudhaiv Kutumbakam -
Lennon is one of a kind. Lovely.
In Mahabharata Krishna urges Arjuna to fight to right a wrong. I wasn't so much talking about IAF action but what forced us to do it and the escalation that followed.