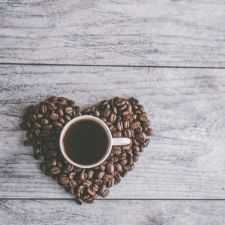 Coffee Room
Discuss anything here - everything that you wish to discuss with fellow engineers.
12890 Members
Join this group to post and comment.
Which remote desktop software works on LAN?
I'm looking to establish local remote desktop connection (over LAN) between an iMac and a Windows 10 PC. I've tried TeamViewer, but it's too pricey for my needs. 
I've tried configuring the Remote Desktop software from Microsoft, but could not get it to work. I'm guessing there has to be a software that lets me do this for free. 
Could you please recommend any such software? Thank you!
You want to access your windows machine from mac machine and both reside in same network correct?
Or do you want to connect to your PC via internet?
For option 1 , you have to enable remote access to your machine and in Mac there is something called microsoft remote desktop or something that you have to install and you can connect over it.
IF you want to connect through Internet , then you have to setup your VPN server (complicated) and i only see Teamviewer for complete access of computer, but there is something else called Hamachi (got from google) which will allow to move files.
Yes, both machines are connected to the same Router and are part of the same network. I want to avoid the Internet because it introduces unnecessary lag between actions. 
Microsoft Remote Desktop looks like a good option, but it fails to recognise the target machine. I think I'll have to give it a try once again.
TeamViewer works well but it routes the traffic through the Internet. I'm looking for faster, LAN based option. Hamachi is a good option to establish a private VPN; but my requirement is to have remote desktop capability. Not sure if VPN is something to explore. 
If its same network its remote desktop the best option, you might have done it already but there is a option called remote access ,if you search through it it opens a popup which asks you to do some settings and in advanced also there are some options to explore.
I will check this at home because i remember trying that on machines with same LAN before and it worked.
Give a try to Anydesk or Chrome Remote Desktop?