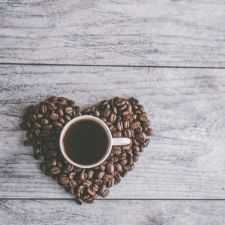 Coffee Room
Discuss anything here - everything that you wish to discuss with fellow engineers.
12890 Members
Join this group to post and comment.
Which programming languages are the best for remote Job?
I have done electronic engineering. I am decided to make my career in programming. I want to know which programming language is best suitable for remote/work from home job opportunity.Please give the future of that language that will be in demand that can easily give a job to do work from home. Please suggest me proper language for future.that will give me Chance to work in home.
Please suggest ASAP.
Thanks.
@Amol Sontakke - welcome to CrazyEngineers. Remote jobs aren't language dependent. My best guess is that you want to get into freelancing. If that's the case, you should be offering services in the languages or tools that you are most comfortable with. 
I've seen steep rise in the remote jobs that directly or indirectly involve JavaScript. JS has been growing in popularity and so are the remote jobs. If you can build skillset in Vue, Angular, Express, Node et.al.; I'm quite sure you'll find lots of clients who are willing to get their products / services developed remotely. 
Another strategy is to develop skills-set in relatively less popular technologies. The advantage is that you can command better hourly rate. But it could be time consuming to build expertise in these technologies.
In general, you should aim at building a solid skill-set in any technology or framework of your choice and then aim at getting 5-star ratings from your first customers. That'll help a lot.
Another way to make money online is through blogging. It requires writing skills more than technology skills; but most popular blogging platforms are built using PHP. 
I've seen lot of freelancers offering PHP development services specific to blogging software like WordPress, Drupal or Joomla. That's something you could explore as well. However, be aware that while there will be plenty of jobs; the competition will be greater as well. 
Which tools or technologies are you expert in? 
Best Programming Languages for Remote Tech Jobs are:
1.JavaScript. JavaScript just gets better
2.Swift. It would be hard for there to not be a demand for Swift, Apple's new programing language that's modernizing iOS app development. ...
3.PHP. ...
4.Ruby. ...
5.C, C++, C# ...
6.Python. ...
7.Java.