Which number replaces the question mark?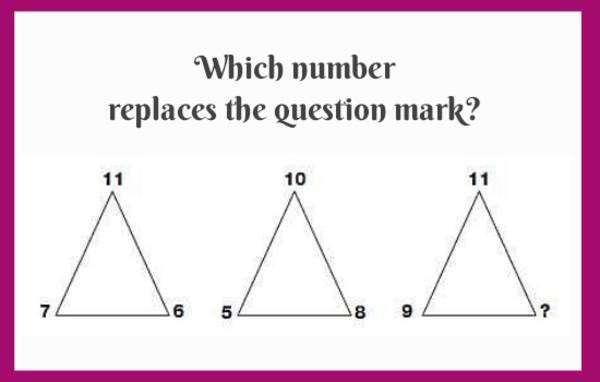 The bases of triangles 1 and 2 from the left add to 13. Ignoring the apex, the ? Then becomes 4.
The difference between the apex and the base is 2 for the first and 3 for the second. If this has to be 4 for the third, then ? = 6.
Only logged in users can reply.