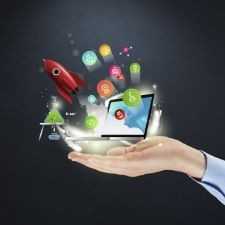 Startups & Business
Global Startup Community: Entrepreneurship is hard - Let's help each other succeed in business.
498 Members
Join this group to post and comment.
WhatsApp Business API Pricing Plans - Where to find information?
WhatsApp has opened up their business API and is now accepting application. Some of the people on social media are talking about their pricing plans. From what I've learned so far - is that after the user gives their consent, a business can send them select number of messages for free in the first 24 hours.
After the first free tire is over, WhatsApp will charge the companies to send further messages. I'm wondering if anyone knows where to find these pricing plans. Would really appreciate your help. 
Update:
Looks like WhatsApp wants to charge anywhere between Rs. 0.34 to Rs. 6 per message. The idea is that if you respond fast to the customer - you'll pay less. If you delay the responses, you'll have to pay more. I like that strategy!
It'll still be cheaper than SMS. Plus, 'push' messages (notifications) have their own limitation. WhatsApp, on the other hand can offer much more engagement. 
We've already applied to get access to the Business API and if we get an entry, we'll look at some innovative interaction with our fellow CEans through WhatsApp. 
Is there any reply from them?
@Manish - Not yet. I think they're being very selective about picking up the early adopters. Will post here if they contact. 
I have also applied for this 
a great business opportunity here ;)
I received their reply last night but they said their program is in limited public preview and can't approve my application as of right now
I see. That's expected. They're likely to work with only those who can offer big volume of transactions. But they'll open up in coming days, for sure. 
The only thing I'm concerned about is the pricing of the API. There is not concrete information available yet; but they are going to charge a premium for 'delayed' message. 
Not sure how will it work.