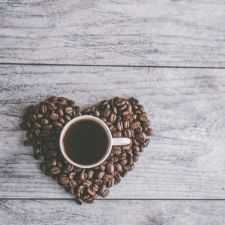 Coffee Room
Discuss anything here - everything that you wish to discuss with fellow engineers.
12892 Members
Join this group to post and comment.
What should I do? I am passionate about computer science but have a degree in electrical
I have a question related to my future career.  I am confusing in two field, first one is electrical and second is computer(IT). 
Actually I have completed diploma in electrical engineering and then b.tech and now doing private job in electrical field but with this all i also spent my time with computer programming etc. 
Now I am feeling that i am not much interested or say not satisfied with electrical engineering as there is nothing new to do as per my own interest. 
Sometime i feel that I can do something different in computer programming but the main problem is that i have no professional knowledge means no degree, certificates etc in computer related field. 
So now in one field i have professional knowledge but not interest and in second field have more interest but not any base or line to start career. 
So now its becoming two ways for me one is to preparation for govt exam in electrical and second is to learning some special skills for computer software programming to enter into IT industry. 
Please give me your advice in this regard. Thanks in advance.
Try to learn skill set in computers like java, big data , android, etc and apply for internships at intershala to get hands on experience , or join anywhere whether paid of unpaid to get the experience then from there try to apply to different companies, once you have proper skills you can fly good luck
Even the computer programming job can be boring. I'll recommend you to find out what kind of job you'd really like. You could simply talk to those who are doing the job that you wish to do and find out what's involved. 
You'll need a solid base in the technology or programming language that you wish to work on. Of course, you must opt for a certification and build a project portfolio on Github which you can use to demonstrate your skills.
Then, start exploring various opportunities you can find. There's a strong requirement in the market for talented software developers. You could start your career with a smaller company by taking a pay-cut, if required. 
Another option would be to look for a programming job in Electrical company. There are several modern software tools that need to be programmed - find out information about them. That way, you will be able to mix both Electrical + Programming.