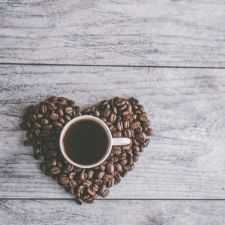 Coffee Room
Discuss anything here - everything that you wish to discuss with fellow engineers.
12893 Members
Join this group to post and comment.
What is the future of YouTube vlogging?
vlogging or Video Blogging has become insanely popular in the recent times. In the last 2-4 years, large number of people created their YouTube channels and started posting videos. 
As some of the channels got popular, a large number of copy-cats started creating their own channels in order to monetise their video content. 
As of now, we've plenty of channels that create more-or-less, very similar content - daily blog, spoof videos, tech-reviews etc. 
I wonder what's going to be the future vlogging and vloggers. There are several people who're doing this full time. Unless they are insanely popular (500K - 1m subscribers), I don't know if they'll be able to sustain what they're doing. 
People get bored very soon and it's really difficult for solo vlogger to keep creating innovative content. 
What do you think?
It's an interesting question and I too am wondering about what is futute of vlogging. A friend of mine brought forth an interesting point about vloggers. She said, how long are the viewers going to be interested in the lives of the vloggers who constantly document their life (travels, where they eat, what they wear, how they shop etc.) Isn't there a shelf life to this kind of content being popular among the viewers?
I think that the vloggers have to constantly re-invent themselves and work on ideas that can strike a chord with the audience. 
Cheap Internet with free content generator platform like YouTube, Social media has given new dimension of data/information reaching to us.
I agree that there are content creator with huge number of subscribers earns lots of money. However it's all goes down to "create interesting what sells" . The people who grab the initial opportunity and en-cashed the initial days. But in longer run it's all goes down to "Quality Content" . 
I also have subscribed to many channels which were used to very good but now they are just adding click-bait titles. I hardly click to watch them. People also realize that, these creator are going down and they will left with like ghost town. No earning even if with lots of subscribers.
Free + advertisement model is not going anywhere. Question of money making is really slow in initial and goes lots of time earn the respect of subscribers. 
You mentioned about tech-reviews or spoofs. But, now regional language stuffs specially Hindi channels are growing exponentially. I saw a channel by a lady from village with 50k  subscriber and cooking video, getting huge hit. 
Click-bait! You hit the nail. Every damn thumbnail these days on YouTube is shouting "If you don't click me, you'll die!". 😏 
My guess is that in about 6-10 months from now, most of the channels will either shut down or pivot to creating something more innovative. 
I'd relate this to 'Indian Idol'. The first two seasons where very interesting; and now it's gotten super boring. 
Do we have any CEans with their own Channels? It'd be interesting to have their viewpoint.