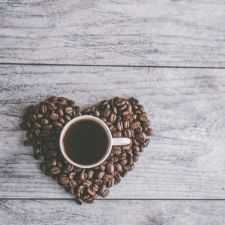 Coffee Room
Discuss anything here - everything that you wish to discuss with fellow engineers.
12763 Members
Join this group to post and comment.
What information should recruiters provide to you about the job?
As many of you already know, 'Jobs' app is currently under development for our
Welcome - CrazyEngineers
. I am writing to know what specific information you would like to know from the recruiter / employer about the job? We are looking for specific information that recruiters do not provide with the job description.
Is it -
1. Salary information: this is missing from most of the job openings.
2. Typical daily activities expected from the selected candidate - many candidates don't know this
3. What else?
Tell us, it will help us make the entire system better.
Well the key roles and responsibilities.
I will give you an example.
Currently we are recruiting for Automation Engineer position, the position says its Automation Engineer in some tool (say Selenium)

But what ideally he will get to work on is-?

50% Manual Testing
Automation Testing in Java with some Page Object Model.
In Agile Sprint basis.
No proper automation team so we have to switch hats.

so its might not be good to give all the details but few details like - i am getting selected for automation engineer role even then i have to work on manual at some % it might be 20 to 60.. people didnt join our company because of this constraint.

so explaining roles and responsibilities in details for that specific team for that specific role will really helps a lot.

Second Thing: Salary Range, atleast if you give the min to max range depending on your current CTC that helps but i dont know how feasible this is.
No vague experience ranges to add to the already posted points. I have seen at places where the job notification says no of positions open : 1 and experience required 2 - 12 years..
Now that's vague for me. Will they fill in the position with anybody? lol.. Its just a stunt to get more hits nothing else
This is really good feedback. Our aim is to make a VERY effective jobs system for applicants as well as the recruiters.
Also, if a consultancy is posting a job and the payroll will be theirs, that point should be written clearly. The nature of job as well i.e. whether its a permanent job or a C2H job. I should know this information beforehand before I even think of applying for a job and get disappointed later
Our job sysyem will keep the agencies out. We aim to bring direct employers on board.
One great thing to add is the Health policy that company is offering.
THey mention that at the time of joining in a vague manner and only after reading documents we will understand few things will be covered only after certain tenure in the organization.

A real example-> A colleague of mine joined and he couldnot avail maternity for his wife.

so This kind of information is really helpful.
Thank you for the suggestion. Do you think it should be a part of the job description or we should mandate the employer to point to specific page on their website that talks about policies? We'd be targeting startup companies which may not have all those in place. Typically startup companies offer very flexible work hours; but I agree that this could be something very important for some of the candidates.

Interesting feedback; I must say 😀