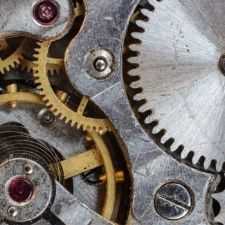 Mechanical
Community of Mechanical Engineers: Get help about everything related to mechanical engineering from fellow mechanical engineers.
781 Members
Join this group to post and comment.
What courses are available for BE Mechanical graduates?
I have just given last semester exam of B.E. (Mechanical)
I am unaware of what to do next. Should I search for a job or go for skill-related courses. What kind of courses available and which are required by companies. I don't know Please show me the way.
@Chandrashekhar‍ - welcome to new CE. I've edited your question a bit for the sake of clarity. 
I see a trend among Mechanical engineers  towards CAD / CAM courses. Have you considered those? Let us know what kid of job you are looking for so that our fellow engineers can make better suggestions. 
Sir, I am good at Catia, Solidworks, Ansys as well. But I don't know where should I go.
One of my friends suggested me to go for Automation or automobile or robotics-related courses. But I don't know which course and from should I do these course 
@Chandrashekhar‍ - Good to know that you are familiar with the popular software. Let's wait for our fellow Mechanical engineers to make suggestions to you. 
PS: We've a known issue that the reply gets posted multiple times. The temporary solution is to press 'Post Reply' only once and then refresh the page to see if the reply has been posted. 
We are working hard to get the issue resolved. Sorry for the inconvenience.