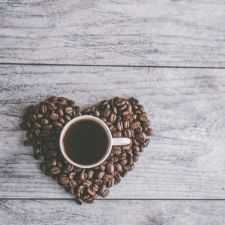 Coffee Room
Discuss anything here - everything that you wish to discuss with fellow engineers.
12893 Members
Join this group to post and comment.
What are the different courses in software engineering that we can choose (for a person with no specific intersts)?
I think it will helpful if you learn cloud technology 
@aanya and @Aparna There are plenty of courses available. The hot topic these days are machine learning and cloud computing. You could check out certification courses available online. If cloud computing is what you choose, you might want to start with https://aws.amazon.com/certification/ because it's got plenty of help available both on YouTube and various websites. 
If programming is what you want to do - go with a certification program in Java or .Net. Those will be very useful.
For many, programming isn't an option. They could choose to get into Software QA (testing) and take the ISTQB certification. You should be able to find information about these programs online by simply searching for certification on Google.
I hope this helps. If you want any more information, ask it below. 
How is the course of cyber security? What's the scope of this scope in terms of job prospects and where can I pursued this?
How is the course of cyber security? What's the scope of this course in terms of job prospects and where can I pursue this?in India or out of India?
Blockchain seems to be all pervading.
@Rahul is the right person to guide you on career in cyber security. He's a cyber security expert and you should listen to his advice. 
Hi Aanya,
In general , people consider "Ethical Hacking" as "Cyber security". However it is much more than that.
It has many components such as Vulnerability Assessment, Pentesting, Auditing, Digital forensics, Disaster Recovery Management, Cyber regulations and laws etc..
THere are many certifications that one  can opt for, such as,
CEH : Certified Ethical Hacker
LPT : License Pnetration Tester
CCNA Security 
CHFI : Computer Hacking Forensic Investigator
comptia security+
CISA : Certified Information Systems Auditor
CISSP : Certified Information System Security Professional
Also there are many Global Information Assurance Certifications 
QSA : Qualified Security Accessor (PCI DSS) for Banking, Financial institutions.
In addition you may go for Cyber Law, however for that you need to have LLB degree to practice Cyber law (Diploma in Cyber Law) will not help much.
FOr every certifications you have different pre-requisite such number of years of experience before you take the exam.
I would suggest to go for CEH , if you are keen in technical stuff.
However it is better if you have some basic understanding how networks. May be Sys-admin job experience will help here.
Do let me know in case  of any queries.