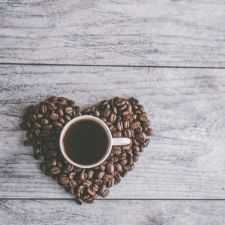 Coffee Room
Discuss anything here - everything that you wish to discuss with fellow engineers.
12892 Members
Join this group to post and comment.
Ways to become an engineer without a degree
Is it possible to become an engineer without a degree? If yes, then will it be considered for job applications and postings? - are the normal stereotypical questions of many who are facing some kind of limitations in pursuing a degree course. Generally, there can be various reasons for not opting for degree courses but the point of concern is whether there is an alternative to that?

There are many ways to become an engineer without a degree. The first and obvious way is via self-learning. It is easily possible to acquire the skills similar to a Computer Science or Electronics Engineer by going through different course materials available online. For example - many people who participate in MAKER Fair or at Instructables are DIY hobbyists. They are no less than an engineer. They have acquired their skills by learning and through practice. They earn quite well through their projects, Patron Channels and more. However, the only difference is they don't have a degree to be qualified as an engineer. By skills, they are no less than an engineer and their projects are examples of that.

So, here we arrive at our next question. Whether having a skill is more important or the combo of skill + degree, especially from the point of getting a job. I think there exist numerous exceptions where tech giants like Google, Facebook have made exceptions in hiring a brilliant mind with novel skill sets without a degree. Some have developed to become a brand of their own. However, the occurrence of such exceptions is quite less.

My point is if you have a skill which is novel enough and doesn't require a justification given by a piece of paper, you will definitely get a chance to shine if you keep trying. Otherwise, it is best to get a degree and try your luck after that. Becoming an engineer is more than getting a degree. If you have the ability to identify a problem, analyze its impact and a solution in hand - you are no less than an engineer.

What are your views CE'ians? Let us know your views in the comment section below.
hackers not have a degree
Hackers rely on expertise which is beyond the scope of an engineering curriculum and can't be taught in a classroom. Plus the term hacker has both good and bad sides associated with it. I don't know whether it is good enough to consider hacker as an engineer. What do you think?
it depends on the person (hacker) whether it use good or bad purposes. but the person who protect from ransomware it"s also a hacker
Degree is just a 'confirmation' from an organisation that they 'confirm' that you posses some knowledge or skill. It's basically an standard set by the industry to quickly identify people for the right jobs.

I'm an electrical engineer by education; but all work 100% as a Computer Engineer. There's very limited relation between what I studied to get an engineering degree and what I do as a profession.

Degrees, I believe are overrated. Unfortunately, they get the most importance by the industry - for valid reasons.

Talking about 'hackers' - it's something that you learn over a period of time, mostly through interest and self-learning. Degree has nothing to do with it. I personally learned computer (server) security through experience of fixing things; when they went wrong. The same goes with software programming. I absolutely hated it once upon a time; and now writing code is what I do 80% of my work time. It's strange!

Every human is an engineer. It's just that we get into specialisations to acquire above average knowledge of specific scientific principles and their practical applications. A person working in the Kitchen is no less than a chemical engineer. I think about it that way.
Skilled engineer is what our society needs and without a degree, as per our ongoing perspective, what you become is a skilled person and not a skilled engineer. Though it is a bit easy to self-learn things in the field of Computer science engineering/electronics engineering without attending a formal college coursework, it becomes really difficult in the core engineering branches like Mechanical/Electrical/Civil. As stated, tech giants like Google, Facebook hires brilliant minds with novel skill sets without a degree but in the other engineering fields of Mechanical/Electrical/Civil it is extremely rare to land a decent core job without a formally recognized degree. Even if you manage to get one, career growth might be affected.
Also what I personally feel, by ditching a formal college engineering degree especially in India, you miss a lot of other things. Apart from education, engineering colleges in the four years coursework, help to shape your overall personality. One gets to know new peoples, learn to tackle tough deadlines, chances to attend fests/seminars/guest talks/conferences and exposure to various other activities by involving in different clubs, enjoy the hostel life and more.
So according to me, the best idea is to be a skilled engineer. It never hurts to get a formal degree.
Engineers are born and not made. If we just look at the situation today, India produces approx 15 lac+ engineers each year and I don't think to comment on the quality of engineers would be a wise thing. An engineering degree is easier to get than B.Sc today. Being an engineering student myself, I know how teaching and studying are done. The practice of hiring guest teachers instead of permanent staff has plagued the system. I think that the government is 100% responsible for allowing such a huge number of colleges to prop up which are just businesses and nothing else. The engineering degree is so devalued today that it is better to invest your parents' money in some business without wasting 4 years of your life.
Engineers can be identified by their aptitude. I know some electronics "engineers" who do not know about the processor or RAM in their smartphones and laptops. Some even buy devices based on the color or appearance without bothering whats inside. Even though they hold degrees they have zero engineering sense. So you can only really become an engineer if you have that aptitude. Clearing exams do not make you one.