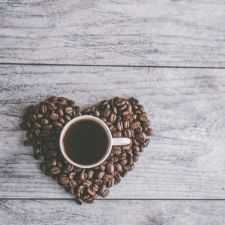 Coffee Room
Discuss anything here - everything that you wish to discuss with fellow engineers.
12889 Members
Join this group to post and comment.
Watch Out, "Update Whatsapp" is fake
"How popular is WhatsApp?" is the question I asked Google and it came up with some statistics published by
SimilarWeb
in 2016 that show, WhatsApp is the most popular app in 109 countries out of 187 countries exposed to messaging apps. In short, it has topped the leaderboard, leaving behind Facebook's Messanger, Line, Viber, BBM etc. What does it indicate? Nothing except that almost more than half of the participating countries are irresistible to the charm of WhatsApp and their lies a threat, called cyberfraud. The news is shocking and simple - More than 1 million people from this global community were duped into installing the fake version of WhatsApp aka "Update Whatsapp".
The app has been removed temporarily but it gained its reputation by deceiving 1 million people. Not just that, it seems the app again surfaced as another "
Update Whatsapp
" is available in Play Store with almost no difference except the name being "Update Whatsapp" and numerous reviews, claiming it fake. If it was fake then why did they download it? This answer is again simple but scary. The developer of the application mirrored the developer information of the real app, by even including a Unicode space. The motive is clear, the team wanted to cheat others by making people believe this app is real, and it worked. A report published in Motherboard also explains how it changed its icon and tweaked its name once they received the blow from the users but now it seems, they are incorrigible in their attempt to trick people.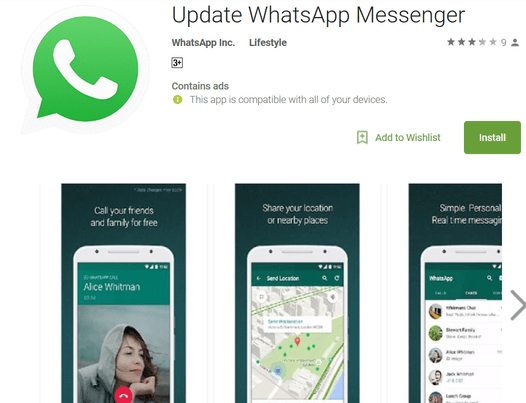 Look at the fake app
​
As of now, the team of millennials and generation Z is the most productive people in the human history, however, this era is also cursed for being cruel and lethal to the unguarded. A corollary to this mass cheating gives two important information about today's supposedly safe and progressive world. One, most users are mostly unaware about cyberfraud and oblivious to the threats it causes them. Otherwise, they could have checked whether another "WhatsApp" app exists, and found the real one being only "WhatsApp" not "Update WhatsApp". Two, people are falling prey to the devil, lurking behind our mind. Clearly, "fake" is the new name of "real" and "sadism" is the new appearance of "fun". A big part of the intellectual community is sick with degraded psychology.
It is not the first time that Google Play users have been tricked but it should be the last time. Given the multitude of fake apps are being downloaded every day, the security of Play service seems to be compromised. In an attempt to diminish the fake market, Google recently introduced Google Play security rewards program but with the recent activity of successful cheating by fake Whatsapp app, the program is ought to face questions. Stephen Ridley, a security researcher reported to Motherboard that the increasing number of such incidents imply that these apps are not going through enough scrutiny.
Nikolaos Chrysaidos, a security researcher at anti-virus company Avast stated that this particular app was meant to generate revenue through advertisements. Lucky us, we did not lose our personal data in installing a harmless application. But, what if it was really malicious? Or at least there is no restriction on assuming, there can be malicious blueprints of these overly successful apps, copiously available on Play Store. In that case, Play Store will need to tighten their security which has enough loose ends. Looking forward to your opinion.
Source:
Google Play
|
Motherboard