Videocon's Three New Affordable Android Smartphones Launched In India
Videocon India is on a roll with not one but three of its new low and mid-budget Android devices launching on the same day. Videocon Z55 Delite, Videocon Infinium Z45 Dazzle and Infinium Z45 Amaze are the three newest additions to the company's Dual SIM Android phone series. Although, the phones sport average specifications, they can work with customers who would like to have a smartphone that covers all of their basic needs. The phones will be available via e-commerce sites like Flipkart and they are going on sale soon. Let's take a look at each of them one by one.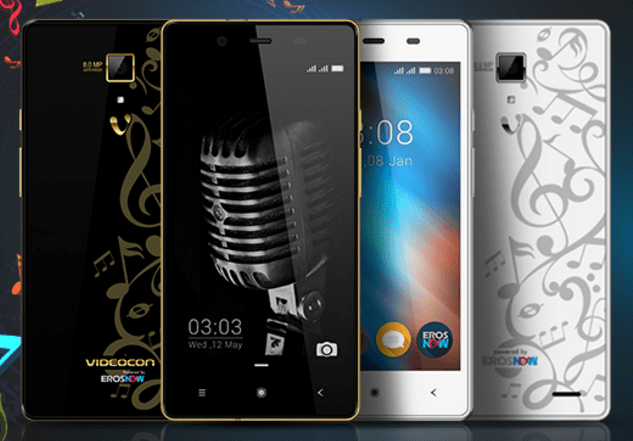 ​
Starting with
Videocon Z55 Delite
- Here we have a 5-inch smartphone running the older Android 4.4.2 OS. Coming in two colours black & white, the phone features a 8.6 mm thick body. The screen is made safe with Dragontail Glass IPS display that has a 1280 x 720 pixel resolution.
Running atop a 2200 mAh battery, the Z55 Delite offers a talk time of about 6 hours. There's an 8 megapixel camera on its rear end and a 5 megapixel snapper on the front. The camera supports Flash.
With 8 GB memory on board and 1 GB RAM, the phone's internal storage can be expanded up to 32 GB via microSD card. A 1.4 GHz Quad Core processor runs the device and the phone offers several connectivity options such asWiFi, 3G network connectivity, Bluetooth and microUSB port.
Priced at Rs. 6999, the Z55 Delite will compete the likes of Xiaomi Mi phones and Micromax's range in the similar price category.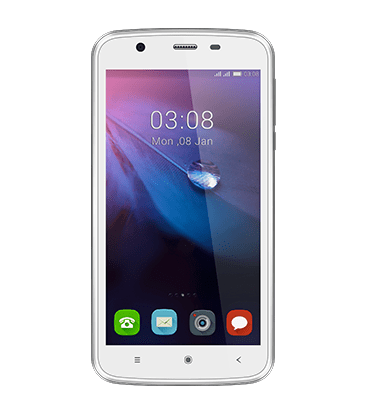 ​
Next phone in line is
Videocon's Infinium Z45 Dazzle
- It features a 4.4 inch display with 480 x 854 pixel resolution. There's a 1.2 GHz processor on board and a 1600 mAh Li-Polymer battery on board to power the smartphone. Available in two colors: Black & White, the Z45 Dazzle brings 8 GB ROM (expandable up to 32 GB) and 1 GB RAM with it.
Connectivity options include - Bluetooth 4.0, microUSB, WiFi, GPS, 3G networks and GSM/WCDMA support. A bunch of apps come preloaded with the smartphone and these include - Opera Mini, Email, V-secure, V-Safe and Gameloft Games.
Infinium Z45 Dazzle is priced in India at Rs. Rs. 4,899 and should go on sale in India soon.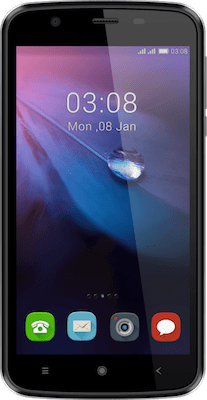 ​
The last one in today's series is
Videocon's Z45 Amaze
and it is priced at Rs. 4,599 - a bit cheaper than it's brother Dazzle.
The Z45 Amaze features a 4.4 inch IPS touch screen display with same resolution. There's a VGA camera on the phone's front, whereas the rear cam has a 2 megapixel sensor and it supports auto focus function.
The 8 GB memory onboard is expandable via microSD up to 32 GB. An 1.2 GHz quad core processor powers this device and it 1 GB RAM provides for the processing needs. This too is a Dual SIM phone with all the basic connectivity options on board.
With that we come to the end of the top tech specs for each of the 3 new phones. What are your thoughts about the new Videocon smartphones? Share with us in comments below.
Source:
Videocon Mobiles

Videocon like other small brands in the smartphone industry is playing it safe. It is sticking with low-end smartphones that would cater to the middle and lower classes and they know that they will sell easily. But they still have a long way to go before making a mark in the industry as they have big names to compete with such as Micromax.
Only logged in users can reply.