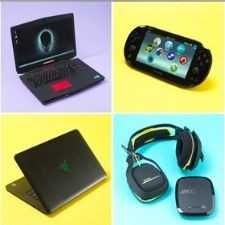 Gadget Geeks
Discuss all electronic gadgets - ask questions, doubts, troubleshooting tips et al. to fellow gadget geeks.
575 Members
Join this group to post and comment.
Videocon Windows 10 LED TV - Price, Specs And Features Revealed
Indian consumer electronics giant Videocon has launched world's first Windows 10 powered LED TV in India. Microsoft loyalists may quickly note that the television is being launched in two different sizes viz. 81 cm (32") and 98 cm (40") with price Rs. 39,990 and Rs. 52990 respectively. Those who like to mix work with entertainment may note that these TVs can be used as a personal computer and are expected to be available all over India by November end.
Microsoft will include a version of Microsoft Office with the TV so that you can quickly add another slide to your PPT during commercial breaks. Videocon has launched the Windows 10 TV under its 'Pixus' brand and the TVs are being advertised as 'One Touch PC, One Touch TV'.
Buyers will also get access to the Windows app store as well as Allcast app - so that you can stream / transfer the photos, videos and music from your phone directly to the TV for viewing on the larger real estate.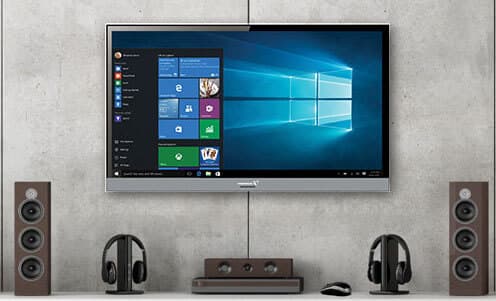 ​
The TV-cum-PC will also have apps to connect you to the popular social media websites like Facebook, Twitter, Pinterest. The TV will connect to the Internet using inbuilt Wi-Fi receiver module. The MHL interface (Mobile High Definition Link) will allow you to connect your tablet, smartphone and other devices with the TV.
In the hardware section, the Videocon Pixus offers a 2GB DDR3 memory, 16 Gigs of on-board storage. You will be extend the storage to about 128 GB using microSD to store all your selfies, movie and songs collection directly on the TV. The pictures of the TV hint at Intel processor inside, but the details about the processor are not available at this time.
Akshay Dhoot who heads the technology and innovation division at Videocon informed the media that he's excited to launch the world's first Windows 10 powered TV in India. Videocon wanted to create a device that would act as a hybrid of TV and PC.
Dhoot further said that Videocon is expecting 5% of their TV sales from this new TVs and about 3% from Android powered TVs. He confirmed that the company would launch multiple models in 55", 65" and 24" screen sizes, based upon the response from the market.
We'd like to hear from our fellow engineers about their opinion on Windows 10 powered TVs. Do you think Microsoft's stepping its competition against the Android and iOS?