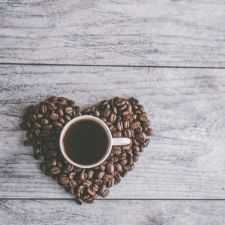 Coffee Room
Discuss anything here - everything that you wish to discuss with fellow engineers.
12763 Members
Join this group to post and comment.
Try the judges for contempt
The Reporters,
Hindustan Times,
Mumbai
Hi,
​
Read the articles in your Newspaper of 24th September Pg 10 (mumbai edition) about the Judiciary and the draconian law of contempt that these Rogues are protecting themselves with.. What should be done is that every newspaper must reproduce the articles Mid-Day wrote and then see how many people these dishonourable Men in black robes can prosecute.
This is an appeal to you, bring to the notice (though I have already done that) of these HC Judges, what I have to say on my website about them, these articles are there for almost a year now... I would welcome any prosecution from them, because I am now immune from going to jail, after one Rogue Judge sent me to jail for 5 days, at the behest of a fraudster, from whom, he must have got a tidy sum ... and imagine this rascal has been promoted as a judge of the Bombay High court now.
https://www.RoguePolice.com/xnarayana.htm
In the above link, you will discover, I have clearly mentioned, that the Judge was involved, with a fraudster, in sending me to jail.
https://www.RoguePolice.com/cjapex.htm
The above is a letter, to the Chief Justice of the supreme court in which I have detailed, the 75% wrong doings of the judges in Bombay. Did not write of the balance as the letter was getting too long... No reply was received from C J Sabharwal.
It is these Judges who must be tried for contempt and perjury, in trying to protect the rogues from amongst themselves.

I K Chhugani

https://www.RoguePolice.com
​