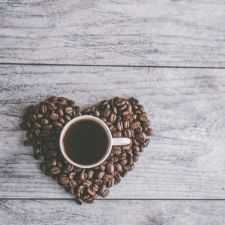 Coffee Room
Discuss anything here - everything that you wish to discuss with fellow engineers.
12893 Members
Join this group to post and comment.
Tianhe-3 - World's first exascale supercomputer will do one quintillion calculations per second
The Chinese are building world's first ever exascale supercomputer
Tianhe-3
. But before we go any further, let's first understand what number does 'quintillion' represent and get our minds blown. Here we go:
1,000 000 000 000 000 000
That is one followed by 18 zeros! The Tianhe-3 will be able to do a quintillion calculations every second. China is already leading at number 1 and number 2 places in the list of
global 500
supercomputers list with 'Sunway TaihuLight' and 'Tianhe-2' supercomputers. Meng Xiangfei, director at
China's National Supercomputer Center
located at Tianjin informed a Chinese newspaper that they will have a prototype of the Tianhe-3 ready by next year.
One of the top bottlenecks in developing exascale computer is availability of super high performance processors. Xiangfei is confident that engineers will overcome the hurdle. Once ready, the Tianhe-3 will be about ten times faster than Sunway TaihuLight - the current record holder which runs at 93 petaFLOPS.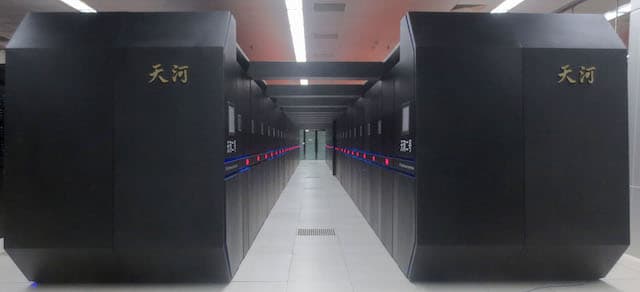 Tianhe-2 | Image Credit: Wikipedia​
Xiangfei further said that the Tianhe-3's speed will be measured in exaFLOPS and it will help crack some of the world's toughest scientific challenges with high precision, speed and scope. For example, China has already built
world's largest radio telescope
and it's going to need lot of computing power to process the data captured.
It's also interesting to understand how far we've come from the early days of supercomputers. The first ever programmable digital super computer 'Zuse Z3' would take about 0.8 seconds to do addition and about 3 seconds to do a multiplication. That was back in 1941. In the last few decades, we've already achieved gigaFLOPS speeds and are now aiming at exaFLOPS. DW informs that it would take about 18,000 playstation 4S to match the computing power of Tianhe-2; which is just half as fast as the Sunway, the current big boss.
Chinese scientists will probably use the machine to analyze smog distribution, gene sequences and complex protein structures to develop new kinds of medicines. We're just few years away from realizing the first ever exascale supercomputer. Share your thoughts on exascale computing with us.
Source:
DW