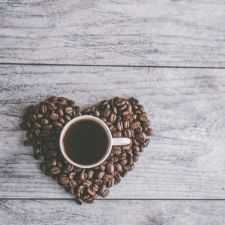 Coffee Room
Discuss anything here - everything that you wish to discuss with fellow engineers.
12894 Members
Join this group to post and comment.
Three strikes??
To keep the forum clean and make sure unruly behaviour is not encouraged, I suggest going in for a 3 strikes kinda rule.

If you spam/abuse or break any other forum rule more than three times, then you're barred from the forum. How about it??

There can be a database of "offenders", and if they do not adhere to the forum's rules then ban them (using their e-mail ids maybe) and delete their account.

I'm not sure if something like this exists, just something I thought of.
Well, we do ban the spammers and people who post for the heck of advertising. If someone does it unintentionally, (s)he's contacted through PM or private message and made aware of the forum rules & protocols.

The banned people cannot return to forums. If someone gets banned and wishes to join back, all they have to do is write to the mods. Mods will then reinstate the account if they feel the banned member is entitled to a second chance.
Oh I didn't know that..must be hard work keeping tabs (*evil laugh*) on more than 46k people!!
Not all 46k are active 😔 . But it's a huge task. The credit goes to the mod team on CE. They continue to fight the evil people for us.
I just wonder how this is all done "from the corner of a bedroom with only a laptop"- Quoting BIG_K. Hats off to the admin and mods of CE. I really appreciate your hard work and dedication. Keep it up. All the best wishes for the future. Looking forward to contributing bright, innovative and positive ideas to this brilliant forum.

I must say it's a bit addictive ;-) though. One addiction every teetotaller must indulge in.


Congrats mad_scientist on your 100th post...Must be great being there.



Best Regards

Biswarup Mukherjee
Well, how it's done needs a big post 😉 . I'm not the only one who's working. The mod team takes care of most of the job. I'm mostly involved into administrative task, small talks, associations & getting sponsors.
Will post an insight into CE's working on our official blog:
VoiCE