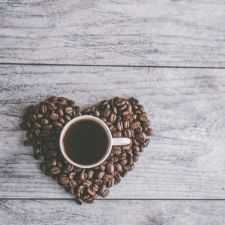 Coffee Room
Discuss anything here - everything that you wish to discuss with fellow engineers.
12890 Members
Join this group to post and comment.
Thin layers of water present in a material could give a big boost to next generation energy storage
The molecule conceiving the power to save one's life is now been considered having a potential use in storing energy. We are talking about water. A research team from the North Carolina State University has recently discovered a material that possesses atomatically thin layers of water that accumulates and delivers energy quicker than the same material having no water layers. This interestingly opens a new chapter regarding liquid's behavior when confined to a smaller dimension.
Assistant Professor Veronica Augustyn at the Material Science and Engineering at NCSU has implied that water or other solvents instigating the transport of ions is a matter of their current research interest. The result shows the idea can spur an increased amount of energy to be reserved per unit of volume, influence a faster ion diffusion and charge transfer. Going further about the same, she commented, although it was too soon to predict this can result in thinner batteries, faster storage for renewable-energy dependent power grids, faster acceleration in electric vehicles.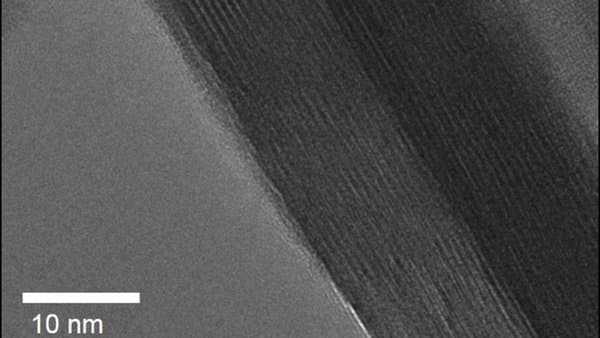 TEM image of a platelet of tungsten oxide dihydrate
​
James Mitchel, a Ph.D. student said that the key factor for energy-storage related research is to develop high energy density of batteries and the high power of capacitors. The one mentioned in this research named pseudocapacitors might suit the need. The research required, two materials namely a crystalline tungsten oxide and a layered, crystalline tungsten oxide hydrate to be compared. The two materials were initially charged for 10 seconds and in that time span, the normal crystalline tungsten oxide stored more energy, but at 12 seconds the hydrated version stored more with greater efficiency means less energy was wasted as heat.
Ms. Augustyn further affirmed that water layer based material could influence high-powered energy-storage device, channeling ion through the material. The team is now moving forward with their research with the goal of fine-tuning the interlayer properties so that future generation energy storage systems could soon be a reality. The work is funded by National Science Foundation and has been published in the journal Chemistry of Materials.
Source:
NCSU