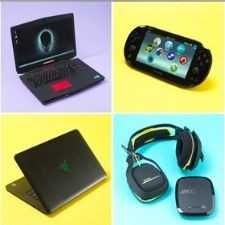 Gadget Geeks
Discuss all electronic gadgets - ask questions, doubts, troubleshooting tips et al. to fellow gadget geeks.
574 Members
Join this group to post and comment.
The Next Samsung Smartwatch Could Project Information On To Your Hand
Smartwatches could be seeing a major makeover in the coming years. Last week, we talked about
SkinTrack
from Carnegie Mellon University researchers that could turn your entire arm into a smartwatch touchpad and now we have a popular smartwatch manufacturer thinking about a new way of interacting with your smartwatch. A patent filled by Samsung Electronics was unearthed recently that shows the presence of a tiny projector on the smartwatch that could project information to your arms or hands. The image projector present inside the smartwatch would be a smart one as well. It would recognise the surface it is projecting stuff on and create a virtual user interface on it.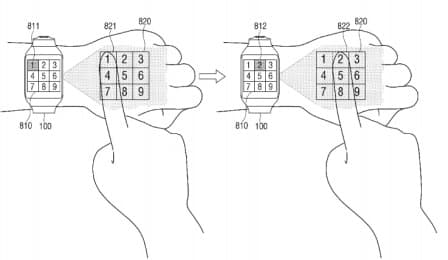 ​
This means that the smartwatch can not only project information on to your arms and hands but to your room wall as well. We have seen projectors on mobile phones before so it is not a farfetched idea that someone would try to cram one inside of a smartwatch. Projection solved, now comes the tricky part, recognising user input. For this purpose Samsung is trying to reposition the camera that it has already tried to put in its smartwatch. The cameras would now be on the sides to pick up the movements of your fingers on the projected virtual screen. The input would then be superimposed on the app that is running on the smartwatch. A few uses of this technology have been illustrated in the diagrams below.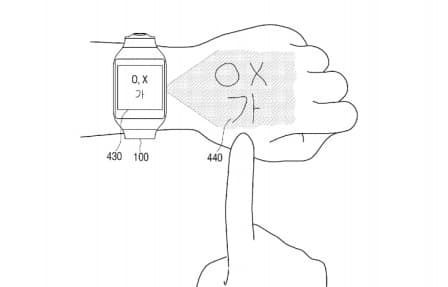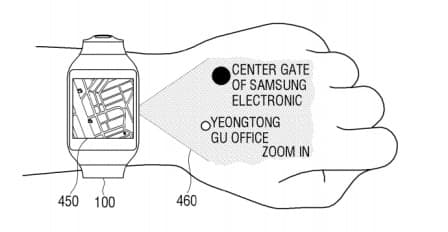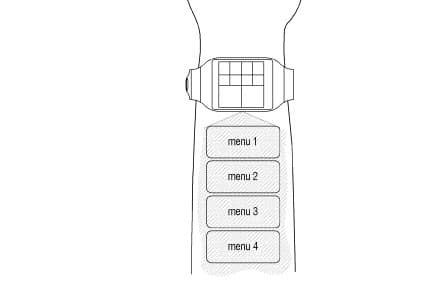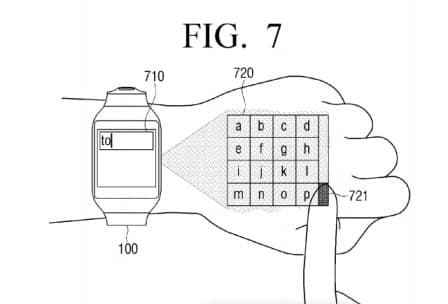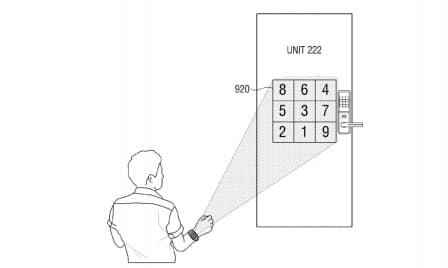 ​
Samsung has a brilliant idea but if it is combined with Carnegie Mellon's SkinTrack then it would result in an impressive smartwatch. We are getting ahead of ourselves though as this project is just a patent filing which means it is a concept. We do not know if this project would ever be put into production or not.
Source:
USPTO
via
Phone Arena