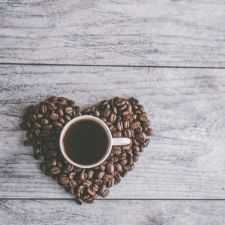 Coffee Room
Discuss anything here - everything that you wish to discuss with fellow engineers.
12892 Members
Join this group to post and comment.
⁠⁠⁠The ET Saga - World's Largest Chinese Radio Telescope To Go On The Hunt For Aliens
In whichever profession you are, how much realistic you be, the idea of having an E.T as your friend would surely amuse you if not amaze. Science has pondered on the question about THEIR existence for so long and yet they want to carry forward the hunt. Jet black eyes, blue skin, a hoodie plus cloak everything adds up to create our childhood fantasy – the
ALIEN
. And now, with each day, the idea of having them somewhere around our vast universe is getting consistently complex with mathematical jargon, physical proofs, theories and our boundless intuition. Good news, China has recently activated the world's largest radio telescope situated in southwest China's Guizhou Province to detect the codes those aliens might have sent from trillions and trillions of miles away.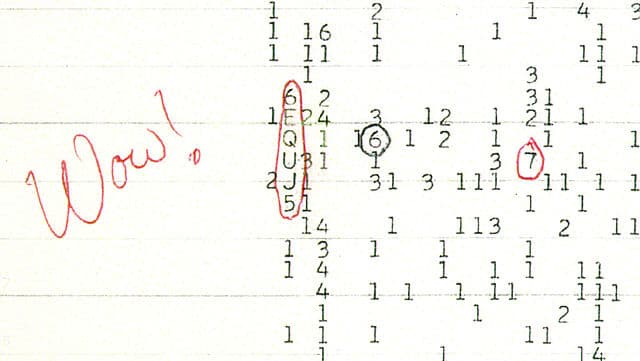 The WOW Signal - Supposed to be something WE UNDERSTAND?
​
It all started back on August 15, 1977. A strong narrowband radio signal was detected by the Big Ear radio telescope; property of Ohio State University, United States. It was realized by astronomer Jerry R. Ehman that the signal had a very eerie code embedded inside it. Marking the 'possibly-encrypted' line with a red oval, he first introduced the term "WOW" signal which has been the biggest radio transmission ever received till date in support of their existence. The area required greater importance and it was necessary to pick up the essence of alien intelligence. To commemorate the goal, Frank Drake and Carl Sagan founded SETI (Search for extraterrestrial intelligence) Institute with a mission clearly devoted to power the future with outbound reality.
From then, there were several other detections but none was clear to connect each bit. Further, on August 29, 2016, a strong radio signal was detected by RATAN-600 radio telescope in Zelenchukskaya, Russia. The result had shown that the signals came from HD164595, situated 95 light-years from Earth. As year after year the results strengthen the possibilities it was very much required to have a permanent monitoring center – a defined project to illuminate the dark corners. Just when it was expected, the scientific community witnessed the Five-hundred-meter Aperture Spherical Telescope's (FAST) official inauguration with the systems geared up for the first time.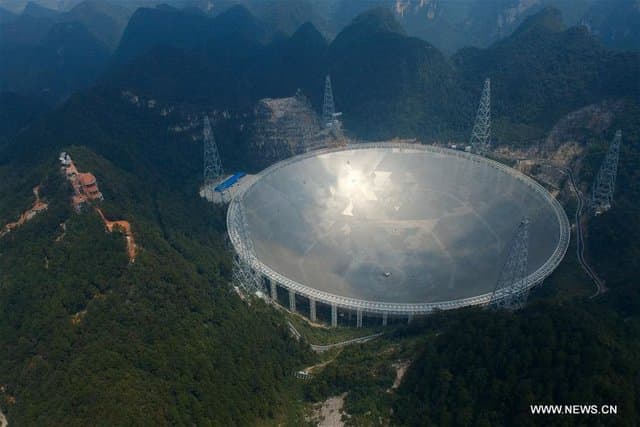 The World's Largest Radio Telescope (Source: Xinhua)
​
With hearty congratulations from the Chinese president Xi Jinping, the 180 million US Dollars project was finally initiated after 17 years of its accepted proposal. The structure started to gain its skeleton in 2011 and is equipped with a 4,450 panel reflector (as large as 30 football pitches). According to the press release, astronomer Joseph Taylor from Princeton University has congratulated China for a huge scientific development.
The world's most sensitive radio project FAST has already started working at full pace with the detection of a group of EM waves captured from a pulsar located at a distance of 1351 light years from Earth. Although the project is inclined towards the extraterrestrial intelligence, it will also deliver quality work on interstellar molecules and interstellar communication signals. According to Sun Caihong, deputy chief technologist of National Astronomical Observation, the instrument promises to find double the number of known pulsar and uncover more mysteries related to gravitational waves and general relativity.
Taking a reference to the source, locals were resettled to different places to help sustain the project. For next 2-3 years the project will undergo primary settings and after that, it will be open to all specialists from other nations. The source also discloses that from today itself the "scenic zone" around FAST was opened to the tourists and the authority is supposed to welcome 2000 tourists daily (price 368 yuan each) on a trial basis with precautionary activities turned on.
Source:
Xinhua
|
Phys.org