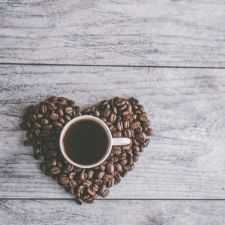 Coffee Room
Discuss anything here - everything that you wish to discuss with fellow engineers.
12834 Members
Join this group to post and comment.
The Company Hierarchy - is it necessary?
This post comes after reading a blog post by
Dominic Sayers
:
The company hierarchy - is it necessary? « Dominic Sayers
What I want to know is whether the pyramidal structure that every company follows for management, is the best. Are there alternatives? If yes,what are they?
[PS: Has anyone read Ricardo Semler's Seven Day Weekend ? ]
Thanks for reading my post, The_Big_K. I wrote it some time ago and have been wanting to return to the subject more recently.

My current feeling is that the age of the large corporation may be coming to an end since the advantages of rapid communication and economies of scale can now be replicated for loosely-federated groups of smaller organisations.

Clearly, it's easier to build a non-hierarchical organisation if it is small enough to be managed on such a basis. In summary, I think the military or feudal model has had its day and we will see success coming to more agile and probably smaller enterprises.
Wow! We have Dominic Sayers on CE 😁 ! Welcome to CE, sire!
Hi Sir,

I have a doubt isn't it necessary to have company hierarchy for better management of an organisation?
I guess what Mr Dominic highlights is more smaller businesses. I'm guessing that's where a more horizontal structure would work well. As we've seen in 2008, even large conglomerates are not invulnerable.
Well for larger businesses its not possible to handle like small busineses the workload is immense and authorative powers has to be shared but still traditional method of handling business is prefered over current method as those methods build tradition and employees used to love their companies and gave 100%