Tata Communications Brings IZO Network Platform For Microsoft's Office 365 In India
As companies across the world become more and more interested in connecting their employees with cloud-based collaboration technologies, India isn't lagging behind and has recently launched 3 data centres in Mumbai, Chennai and Pune. Following that up, one of India's biggest telecom operators - Tata Communications has announced its partnership with Microsoft Corporation. The duo plans to connect businesses to Office 365 through Tata's IZO Private Network via Azure ExpressRoute.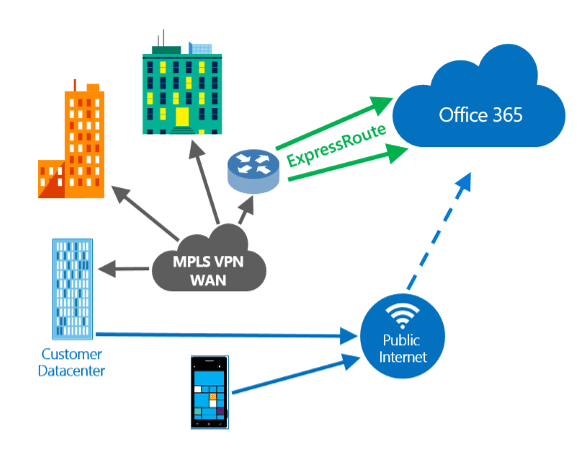 ​
The new revolutionary platform IZO has all the tools necessary to maximise network performance on the cloud. That coupled with Azure ExpressRoute, which lets you create private connections between Azure data centers and infrastructure in your company's premises. The ExpressRoute connections don't go over the public Internet and are said to offer more reliability, faster speeds, lower latencies and higher security than typical Internet connections.
The combination of Tata Group's IZO Private platform with Azure ExpressRoute for Office 365 will let companies offer access to Office 365 using their WAN for an enhanced end-user experience without compromising on the security and integrity of data. The IZO platform ensures enhanced hybrid cloud enablement. It consists of 20+ network providers and 50+ data centers in 42 countries. Apart from Microsoft's Azure, the IZO network caters to various cloud platforms including AWS (Amazon Web Services), Salesforce and Google Cloud Platform.
Tata Communications will be collaborating with Microsoft to build a global ecosystem that harnesses their extensive global network and aim to drive the digital transformation for businesses through the cloud.
What are your thoughts about the partnership between Tata and Microsoft? Share with us in comments below.
Source:
Tata Communications
And Microsoft uses Linux for Azure!
Ha!
Only logged in users can reply.