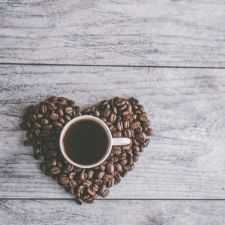 Coffee Room
Discuss anything here - everything that you wish to discuss with fellow engineers.
12838 Members
Join this group to post and comment.
SRKNEC (Nagpur, India) Silver Jubilee Celebrations - Pratishruti '09
CEans,
CE has proudly associated with
SRKNEC (Nagpur, India)
as media partners for round the year coverage of Silver Jubilee Celebrations at college campus.
[FONT=&quot]Pratishruti 09, the annual cultural extravaganza of SRKNEC

[/FONT]
[09 - 11 February 2009]
[FONT=&quot]Events being conducted under PRATISHRUTI 09[/FONT]
[FONT=&quot] [/FONT]
Events being conducted under PRATISHRUTI 09

1. Aarambh – Food cum Games Fest
2. STIMULUS – Spread the word
3. Sur Sangam – Antakshari
4. Malhar – Singing Competition
5. Zara Nach K Dikha – The Dance extravaganza
6. Hangar 18 – Rockband Competition
7. Ingenium Campion- Hunt for the best college
8. Chaos – Person goes wild
9. Prashnachihn?? – the quiz carnival
10. EYE – movie making
11. Repartee – Lan Gaming Contest
12. Dalaal Street – The Pratishruti Stock Exchange
13. 4ce – the best team wins
14. Capture – Click your way to fame
15. Live Wire – Informals


[FONT=&quot][/FONT]​
1. Debate

a) A team of two members each.
b) One member speaks for the motion and the other against. Each speaker gets 2 minutes to speak.
c) Judges are requested to mark all columns for all participants

Judging criteria

I. Body Language
II. Refutation
III. Delivery
IV. Precision

d) Any comments of a personal nature on the participants and allegations against anybody that are based on opinion & not facts will be discouraged.

e) Warning bell will ring 15 sec before time ends.

f) Topic for elims – "Influence of western culture is proving to be detrimental to Indian culture"

2. Jam

a. Each participant will be given a topic to speak about.
b. You 'll be given 60 sec to speak.
c. You'll start with the topic but need not adhere to logic and relevance while speaking.
d. Each 10 sec will give you 10 points.
e. Invalid jams will yield -5 points

3. Spell-a-thon

a. Text twirl would be played on the computer for the elimination round.

4. Crossword

a. The fastest to complete the given crossword, qualifies.

5. Scrabble
a. Text twirl would be played on the computer for the elimination round.

6. Sudoku
a. The fastest to complete the given puzzle, qualifies.

7. Vocab
a. A written round of 1hr would be conducted, testing the vocabulary and grammar of the participant.

8. POETRY RECITATION-
1. Participants are required to send their self composed poems (atleast 30 lines) by 5th jan.
2. Finalists have to recite their work and henceforth be judged.
3. Selected participants shall be informed before 9th

9. Hindi Essay Writing
a. The participants would be given a topic on the spot
b. The time alloted is 90 min with a word limit of 700 words.

10. SPELL-A-THON-
a. Elimination round is written test of 30min duration.
INGENIUM CAMPION
BATTLE OF NERVES

The battle continues as we bring to you another year of 'Ingenium Campion' full of nerve cracking, brain teasing events added with a dash of fun and frolic. So if you think you are the best, this is the place where you have to prove.

With a series of events to test you on your intelligence, team work, creativity and mettle, you have to come on tops to be crowned the numero uno from amongst the best people in town.
Imp dates and information

Elimination (SRKNEC): 3rd Jan 09
Venue: SRKNEC
Time: 1:00 pm (First come first served) Max. 16 teams
One team will be declared winner and will represent the college in the finals.
FINALS
Date: 8th Feb. 09
Venue: SRKNEC
Time: 8:00 am
One team per college
Team should consist of 8 people
Minimum 3 girls in the team
Last date of registration 31st Jan 09
CHAOS

Those who danced were thought to be quite insane by those who did not hear the music!! Do you thing you have the courage and self belief no matter what the circumstances??

The S.R.K.N.E.C Pratishruti Persona '09 turns bigger,wilder,deadlier and has been reincarnated as CHAOS !! Chaos gives you a unique platform to express your views and hidden talents.Dare to expect the unexpected and fight the challenges thrown at you to overpower the chaos and turn it into cosmos.

Entry strictly for people with..

• Calibre to convince others.
• Inspiring leadership qualities
• Brain and brawn both
• A zest to win
• Unique ideas and unlimited zeal.

Kickstarting the roller coaster ride on 2nd Feb '09 at 10am onwards.
Forms available at PCR,SRKNEC.Last date for registeration is on 1st Feb '09.

CONTACT US:
Deboleena : 9970955849
Tarun: 9970468659
Tao: 9975565076
4ce Grave Your Way Out Of Fear...!

TEAM SPECIFICATION:

• Each team should consist of 4 members.
• Number of girls in the team should not exceed number of boys.
• 4 members per team with 1 girl compulsion.

ENTRY FEES: Rs. 20 per team
ELIMS DETAIL: On 1st February , 12 pm. Venue: SRKNEC Ground
ROUND 1: ROLLING LINES & THUNDERSTORM

"It's all physical with a tiny bit of brain..!"

2 team members out of four would have to carry out the task of ROLLING LINES WHICH INCLUDES CROSSING HURDLES ON SKATEBOARD. Participants will be provided with head gear, knee guard, elbow guard etc.
Other 2 members have to TAKE OUT SMALL OBJECTS FROM A BIG BOX OF ICE CUBES.
Other needful instructions will be provided at the venue itself.
ROUND 2: SOMETHING ABOUT EVERYTHING

"To test the force within...!"

This will be a written test. It won't be about aptitude but will test your grey matter on general know-how to some extent...

JUDGING CRITERIA:

1. Points will be given to each team on the basis of time that they have taken to complete the task.
2. There will be negative points if team members violate the rules.
FOR REGISTRATION & QUERIES CONTACT:

Ripunjay Godhani (Convener)
+91-9975633443

Mohit Agrawal ( Student In charge)
+91-9371681010
REPARTEE

Lan Gaming Contest

• Counter Strike –
o Version 1.6
o Entry fee Rs 75 / team. (Compulsion team of 5 members)
o Match against 2 teams and the winner proceeds to the next level.
o Elimination levels depend on the number of entries.
o Sharing of team member not allowed. (If so the disqualified).

• NFS – MOST WANTED–
o Entry fee Rs 20 – Single player
o Race against 4 participants.
o Elimination will be conducted and winner proceeds to next level.
o Elimination levels depend on the number of entries.

• UNREAL TOURNAMENT – DEATH MATCH –
o Entry fee Rs 20 – single player
o Death match will be performed against 8 participants.
o Winner proceeds to the next level.
o Elimination levels depend on the number of entries.

• UNREAL TOURNAMENT – TEAM EVENT –
o Entry fee Rs 30 / team ( Team of 3 members compulsory)
o Capture the flag level.
o The winning team of the 2 proceeds to the next level.
o Elimination levels depend on the number of entries.

Computer Specification –

Default configuration of P4 desktop. (1 GB RAM, optical mouse, etc)

NOTE :

Participants bring their own accessories for their convenience (e.g. – headphone, mouse, keyboard, etc)

Contact Details –
Rohit Singh (Convener) – 9860714602 , 9960571179 Ankit Pasari (Student – In charge) - 9730015663
Hangar 18

The stage is set once again for the ferocious metal and the crowd awaits the music. Seize your chance to make a name for your band at Pratishruti 09, while you get richer too. Special awards for individual brilliance are also handed out, at the show, judged by illustrious musicians.

Prizes Worth Rs. 10,000.

Rules And Regulations:

• Maximum 6 members and minimum 4 members allowed in a band.
• Organizers would provide only the drum kit.
• No member sharing is allowed.
• Candidates should bring their college I card.

For Elims

Elims will be conducted on 6th of February from 6 pm onwards.
15 min would be given for each band to perform including the set up time. Based on the judges decision best 6 band would be selected for the finals.

For Finals
Finals will be conducted on 8th of February from 6 pm onwards.
30 min would be given for each band to perform including the set up time.

Contact Us:
Rohit Singh: +91 9890917207
Saurabh Acharya: +91 9730776886
Livewire

PRAYAAS-the street play
• Maximum members per team is 15
• Duration of street play should be not more than 15 mins.
• Props allowed are

A stick
A piece of any cloth
Any one musical instrument
A rope

All teams have to bring their own props
• Theme is 'each 1 teach 1'
• Entry fees per team is rs.50
• Date 10'th feb '09
• Venue:behind CS block,srknec

Step up-solo impromptu dance competition
• A track of 50 secs. Will be played on which the participants wil have to dance on the spot
• Reg. fees rs.10 per person
• Date:9'th feb

Art attack-the graffiti competition
• Max. 3 members per team
• The theme will be given on the spot
• Time duration:2 hrs.
• All the teams will have to bring their own colours
• Entry fees rs.30 per team
• Date:8'th feb

When harry met sally..!-play the dating game
• Entry fees rs.10
• Rules and regulations will be given on the spot
• The decision of the organizers will be final
• Date:11'th feb
• Date of elims will be conveyed to the participants via SMS.

For any details contact:
Subodh t.:9960945921
Piyush a.:9970936255
Prajakta g.:9423682332
MALHAAR

Enliven the harmony
Dream of creating magic with your music???Dream of being the next singing sensation?? Searching for your 5 minutes of fame…

Well here is your chance!!

Event Details :-

Singing and music competition with the following categories.

Categories-

Instrumental – any musical instrument of your choice(Guitar,table,drums,violin,synth…etc..).
Elims limit-2 mins.
Semi classical/Light classical – regional songs not allowed…
Elims limit-3 mins
WESTERN SONGS – Any English song,Jazz, rock,Country,pop,etc…
Elims limit -2 mins
FILM SONGS – any hindi film song or private album song….
Elims limit- 2 mins.
GROUP/DUET – duet songs hindi or English,group songs,choirs….
Elims limit- 2 mins.

Note-
• Participants have to bring their own musical instruments.
• In group category,rock bands are not allowed..
• Participants can take part in any number of categories …

For further details,
Contact : Meleissa- 9890865245.
Ashish Daga - 9371392139
THE EYE – Movie Making

1) THEME MOVIE MAKING:
2) A) TIME RANGE: Minimum :10 min Maximum: 15min.
B) The movie should have a social message for the viewer.
3) SHORT MOVIE MAKING:

A) TIME RANGE: Minimum :10 min Maximum: 15min.
B) Movie can be on any topic like comic, suspence, thrill, action etc.

4) SPOOFS:
A) TIME RANGE: Minimum :2 min Maximum: 15min.
B) The movie should be any film base comic documentary.
Eg . Meet the Spartans( based on 300)
Ghoom ( based on dhoom).

COMMON RULES:
1) The participant need to submit MOVIE CD time of registration along with participation fees Rs. 30.
2) The organizer will be selecting the movie and call the selected participant .
3) The participant will pay Rs. 100 if selected.
4) The last date of registration is on 4th feb. 09.
5) The event is on 7th feb. 09 at 06:30 pm.

For Details Contact:
Pankaj Tolani 9890924120
Vikrant Gupta 9422821407
SURSANGAM - Antakshari

STRIKING THE CHORD…….

EVENT DETAILS:
ELIMINATION
• Elimination round will be conducted on 6th of feb 2009 in the SRKNEC AUDITORIUM at 1 p.m .
• No entry fees for the registration.
• A team will comprise of ONLY 2 members.

SEMI-FINALS :

Teams selected for semi-finals will be informed personally.

FINALS : Finals will be conducted on 10th Feb 2009 in the SKRNEC at 11 a.m sharp.

For further Details contact :
SWATI VASWANI 9860673017
SHIFA SHEIKH 9766359312


PRASHNACHIHN??
The Quiz Carnival

EVENT DETAILS:

1. THE PRASHNACHIHN WILL CONSISIT OF 3 QUIZES:
• General quiz (This consists in general all the topics)
• Sports and entertainment quiz (consisting, exclusively of sports and entertainment topics)
• India quiz (consisting everything related to India, e.g. India's history,politics,mythologyetc)
• elims will be written.
• Each team must comprise of two members only.
• There is no entry fee.
• All the elms and finals of the quiz will be held on 10th Feb., in the college auditorium.
• The quiz will began at 9:30 am.
• Certificates will be provided to the finalists.
• Mementos and T shirts will be provided to the winners.
• Attractive prizes also for the audience.

For further details contact:
Kunal.V.tripathy(9975017660)
Rajpratik mishra(9766016849)
Our banner at SRKNEC -
😁
Wow! The CE banner at the alma mater. This is great! Like a dream come true.