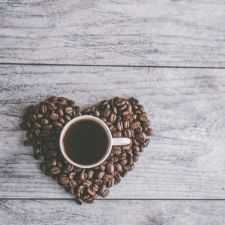 Coffee Room
Discuss anything here - everything that you wish to discuss with fellow engineers.
12834 Members
Join this group to post and comment.
Sparrow - The Best Email Client For Mac: Review
My general appreciation for email clients began only a few days after I got introduced to emails. I thought it'd be an incredible idea to have a desktop software that saves me from the pain of logging in to any email web service frequently. I even liked the idea of having the desktop app to control all mail management activity. I remember it was a Neo Email client that first grabbed my attention as it came along with a browser called 'NeoPlanet'. I used it for a long time. Then I joined software industry and found out that 'Outlook' is the default mail client that's recommended and used - simply because its email handling and calendaring abilities. I enjoyed Outlook as well, but as my mailbox size grew to over a few GB, Outlook began crashing! I later discovered that it was the POP setting I was using! But I was never a big fan of the IMAP at the same time! I even played with a fancy email client called "Incredimail" which had really innovative new email notifiers & animations for regular email activities like sending & receiving.
Here at CE, I first used Outlook and then figured out that I'd rather stick with webmail client. But now I've to handle several important mail accounts and logging in to each service is pain. Plus I personally do not like Gmail's interface! 👎
Last year, I made a switch to Mac and have been loving it so far. I can finally say that my search for the email client of my choice has finally ended with 'Sparrow' email client. I think it's way better than ThunderBird - because it simplifies the whole emailing business!
Sparrow Email Client - The Top Features
The first thing that grabbed my attention was the overall interface - it's seems to be inspired from the twitter email client for Mac / iPad. Plus there's a unified email box which I couldn't find with Thunderbird or any other email client (not sure about the latest developments). Check out this video of Sparrow -
Once you've installed the app, configuring your email account is just plain cold easy! All you do is enter your email address and password and Sparrow will detect everything. You no longer have to go through the gmail IMAP settings page to identify the correct port number and whether to choose SSL or TLS.
Sparrow will automatically fetch email from your accounts and I've found that the fetching is almost real time! If you want to save on your initial fetching, you can configure that option by going to
Sparrow -> Preferences -> Advance -> Email Sync
. Check 'Fetch On Demand' option and you're good to go.
Other options are quite easy to configure and you might even choose 'Dropbox' as your service for attachments.
To fetch new emails from the server, you just have to 'pull' or drag the messages below (like you do on iPad or iPhone). Quick Reply and advance reply options are simply fantastic and you'll sure be in love with the interface.
The video above takes you through the interface and I'm sure you'll start enjoying the sparrow mail app soon.
The company says that they are developing an app for iPhone as well. There's a paid, 'ad-free' version that you can download like I did; or just give the free version a try. You'll find the app in Mac's App Store. 😀